| On Our Own Terms |
Sefer Alef-Binah
| September 14, 2021
The first Alef-Binah was published in 1953. Nine editions have been printed since then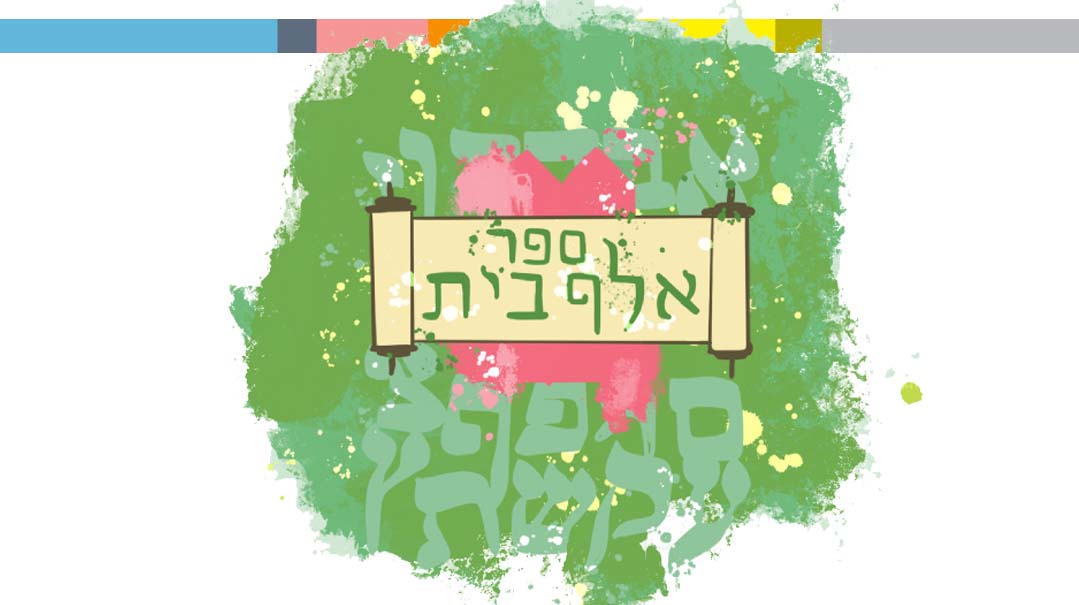 Illustrations: Marion Bellina
Named for:
a gemara in Shabbos
In use for many decades, Alef-Binah is the hallmark of millions of students' entries into the journey of Torah learning. From the moment the sefer is handed to these young students, Sefer Alef-Binah (its official name) becomes a talmid's portal to kriah. Once retired, it remains a precious memento, evoking memories of simpler, sweeter days.
Written by Rabbi Chaim Fried a"h, a Skverer chassid from Szombathely, Hungary, this kriah staple was the first of its kind.
Rabbi Fried was a rebbi in Prague after the war, serving as a melamed for several months until he moved to America with his wife in 1947. In 1949, the new Tzelemer yeshivah, Yeshiva Mesivta Arugas Habosem, opened in Williamsburg, New York, and Rabbi Fried was hired to be the first grade melamed. Later, the Frieds moved to New Square — they were one of the first families there — and he continued as a melamed for first graders, becoming renowned as a mechanech par excellence.
Rabbi Fried, with his vast experience and keen insight into the minds of children, decided to create a new method to teach reading, to enable each child to learn quickly and without difficulty.
"I remember my father sitting at the dining room table for hours and hours, cutting out tiny Hebrew oisi'ois and gluing them in place just so," reminisces one of his daughters. With precision and dedication, Rabbi Fried produced the first edition of the Alef-Binah in 1953, named for the gemara in Shabbos that says alef-beis stands for "alef-binah."
Every year, Rabbi Fried would introduce the sefer to his students after the Yamim Noraim; they would be reading by Chanukah. Over time, he revised Alef-Binah as he saw what his students benefited from most. Rabbi Fried devoted himself as a melamed for 45 years, adjusting and revising Alef-Binah all that time.
Did you know:
The first printing was for 2,000 copies. Later editions jumped to 20,000 copies.
The first Alef-Binah was published in 1953. Nine editions have been printed since then. The last edition came out in November 1983.
Rabbi Fried's initial plan was to produce a kriah sefer in color with pictures to make it exciting for children, but the Skverer Rebbe ztz"l told him that the Torah is in black and white, and therefore, the sefer that teaches kinderlach the letters of the Torah should also be in black and white.
Rabbi Fried was a melamed his entire life. Even after he moved to Eretz Yisrael in the late '80s, he taught a boy with autism to read several weeks before he passed away at the age of 75. 'Rabbi Fried also introduced the concept of a Chumash seudah to the US. The tradition in Poland and the Ukraine was for young children to celebrate the start of Chumash learning at home, based on the mishnah in Pirkei Avos "ben chamesh l'mikra." To instill excitement and love for Torah learning, Rabbi Fried made a grand celebration when his students began learning Chumash. The first Chumash seudah on these shores was held in the Tzelemer Yeshiva, parshas Vayikra 1954, and was attended by the Tzelemer Rav ztz"l. Such celebrations have since become the norm in chassidishe yeshivos worldwide.
(Originally featured in Mishpacha, Issue 878)
Oops! We could not locate your form.
>