| Teen Diary Serial |
Sara's Story: Chapter 3 
| March 29, 2022
Worse than being the new student once again, however, was being the new student during war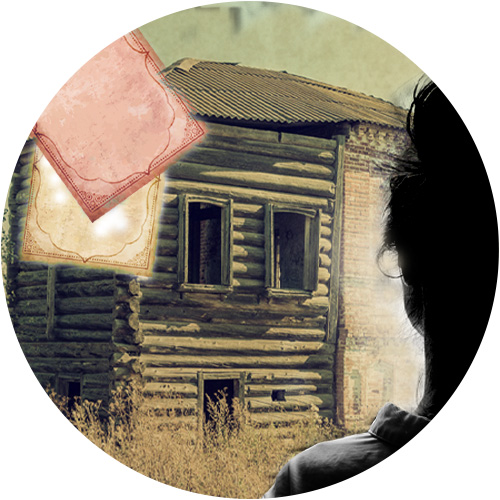 Irony of ironies. After years of attending one school after the next, I finally ended up in the Jewish school that my favorite cousin Miriam had attended. But she had left the country.
The school was called Korush. It was the school that Miriam had spoken so much about during our long, fun chats on her roof. For years I had dreamed of walking around the schoolyard at Korush together with my favorite cousin Miriam….
But by the time we moved into the neighborhood where Korush was located, Miriam and her family had left to Israel.
Once again, I was the lonely newcomer in school. The student who knew no one in her entire class.
Yet again, I was the shy loner. The outcast.
It wasn't a pleasant way to begin the school year. Then again, maybe I should have been used to it. Korush was, after all, the fifth school that I was attending.
But certain things don't get easier with time.
Worse than being the new student once again, however, was being the new student during war.
Yes, war. For soon after Ayatollah Khomeini was instated into power, Saddam Hussein, president of Iraq, decided to take advantage of the unrest in Iran to conquer disputed territory.
Now Iran wasn't only a country with a fundamentalist Muslim ruler in charge. It was a country under fire.
I hated going to school in the morning. Like the women and girls around me, I wasn't allowed out of my house without covering my head, neck, and shoulders with a hijab — a type of shawl that covers the entire upper body.
"It's stifling in this thing."
"Shh, you're not allowed to talk that way."
"You could be punished if you say anything against the Ayatollah."
If someone tried walking outside without a hijab, they'd have poison sprayed in their eyes. It simply wasn't worth the risk.
The hijab, however, was only a small part of my problems. A far bigger problem was the fact that Tehran, the capital, was considered the safest city in the country. While bombs were falling almost ceaselessly in other parts of the country, Tehran was relatively safe and peaceful.
This meant that Muslims all around the country were welcomed wholeheartedly into my home city. Schools all over the capital welcomed as many non-local students as they could, and Korush was no exception.
The school that I had longed to attend for years because students could daven and feel Jewish, suddenly became a Muslim institution. With war raging, the school's administration took in many Muslim students.
And once again, I, the Jewish girl, was an outsider.
"See that girl over there," Azadeh, a friendly girl who lived a block away from the school told me one day. "She's from Esfahan, and those two sisters are from Kerman."
"On my block we have a new family from Kerman too, and they say that the war there is terrible," someone told Azadeh.
"It's terrible everywhere," Azadeh said. "We're very lucky here in Tehran."
We may have been lucky to be far away from Iraq's bombs, but I definitely didn't feel very lucky. I felt lonely, different, and totally out of place.
After only three weeks in Korush, I decided that I'd had enough.
No more school for me, I told myself. Enough wearing a hijab. Enough of the Muslim foreigners, and enough of the horrific air raid sirens.
And so, I simply stopped going to school.
For an entire year I remained at home.
Alone.
That word just about sums up my feelings during that time period. I was terribly alone. My oldest brother Yosef had flown abroad during the revolution, to search for a safer place for our family; my father was out of the house most of the day and my relationship with him was difficult; and my mother was too busy to really be much company. My other brothers, Yitzchok and Dovid, were busy with their jobs as usual.
And so, I spent my days alone. Hoping, waiting, and praying.
To be continued…
(Originally featured in Mishpacha Jr., Issue 905)
Oops! We could not locate your form.
>