| Inside Israel |
Saar's Storm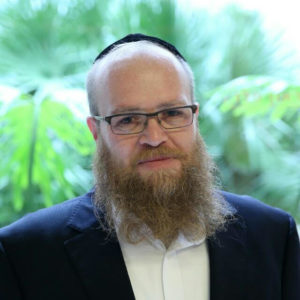 | December 16, 2020
Will Likud upstart Gideon Saar succeed in toppling Bibi?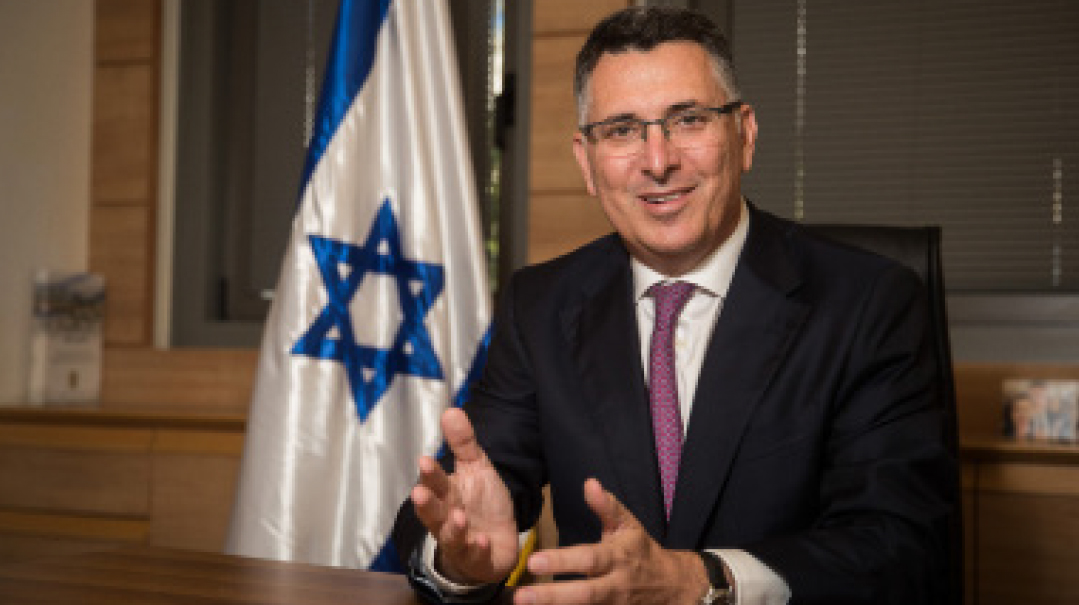 Photo: Flash 90
Is this the Big Bang of Israeli politics, or another anti-Bibi dud?
Gideon Saar, one of the Likud's best-known faces and a loyalist who didn't leave his party even when it cratered to 12 seats in 2006, shocked the political establishment last Tuesday with his decision to form a new center-right party called New Hope ("Tikvah Chadashah"). In one fell swoop, it threatened Netanyahu's route to a right-wing majority, slashed Naftali Bennett's chances of replacing Netanyahu, and made snap elections suddenly less appealing for Israel's warring politicians.
Announcing his departure, Saar said, "I can no longer support Prime Minister Netanyahu or stay in the Likud under his leadership." This was not a bid for a plum ministerial post, he later clarified: "My departure is a vote of no confidence in Netanyahu and in what he's doing to the country and to the Likud. If Netanyahu forms the next government, I'll sit in the opposition. Anyone who wants Netanyahu as prime minister shouldn't vote for me."
The political world is following Saar's progress closely. An average of the polls taken since Saar announced his decision showed that his party will finish second and deny Netanyahu a majority. Alluding to this, Settlements Minister Tzachi Hanegebi told Mishpacha, "Nine people left the Likud to run independently over the past decade, and they've all disappeared. All their parties evaporated. If I were Gideon, I'd think twice."
But if Hanegbi is wrong, Saar's move could remake Israel's political map, seemingly frozen as Netanyahu and his detractors have battled for supremacy over three election cycles. According to the polls, Saar draws his support evenly from the right and the center. He's siphoning off three to four seats from the Likud (voters who stayed in the party despite Netanyahu and have now found an alternative) and roughly the same number from Bennett (secular right-wing voters more at home with Saar than with the national-religious Yamina). What follows will be a free-for-all in which these other parties fight to retrieve their lost votes from Saar. The tactics are familiar: Lapid will call him a right-wing extremist, while Bennett and Netanyahu try to paint him as a leftist.
Saar's primary rival for the votes of disaffected right-wingers will be Naftali Bennett, chairman of the Yamina party. Saar addressed this in an interview last week: "I'm the one with the best chances of uniting the country and bringing together enough parties to form a government. I see Bennett as a partner. I'm not ruling out any party, certainly not the chareidi parties."
For Bennett, Saar's entrance to the ring will demand a hard-headed decision about whether he wants to run with Betzalel Smotrich and allow Saar to paint Yamina as a fringe party; or to abandon his national-religious base and contend for the leadership of the center right alongside Ayelet Shaked once again. (He chose the latter strategy in the last election and won no seats, finishing under the Knesset's threshold for representation.) His decision now will determine the future of Yamina.
Queried about potential coalitions, Saar said this week, "I won't sit under a Prime Minister Lapid. He can't unite the country, and there's no chance of my joining a government fundamentally opposed to my principles."
As for electoral alliances, Saar said, "I haven't spoken with Bennett or Lieberman. We'll all run separately. After the elections, I won't rule out any Zionist party."
Pressed about former IDF chief of staff Gadi Eizenkot, rumored to be throwing his hat into the political arena, Saar said, "I'll be happy to have him at my side, I see him as an asset. He's a security man. We're in contact, and I hope he'll run with me. He's said he won't make a final decision until the Knesset is dissolved."
It's worth noting that Saar is a staunch right-winger, making it hard for Netanyahu to tag him as a leftist. A believer in the Greater Israel ideology, he strongly opposed the Wye and Hebron agreements, the Gaza disengagement, the building freeze in the settlements, and the 2009 Bar-Ilan speech at which Bibi spoke first of Palestinian statehood.
Although the chareidi parties have refused to address Saar's move publicly, they are concerned that changes in political alignments on the right could threaten Israel's religious status quo.
Some chareidi politicians note his increasing religiosity (he announced last year that he began observing Shabbos), as well as his closeness to well-known chareidi figures, including a number of rabbanim. At the same time, a senior Degel HaTorah figure expressed doubts to us this week that Saar is a healthy alternative for Torah Judaism in these times, despite his right-wing positions and warmth toward Judaism.
The problem is not so much with Saar as with his allies. Intent on riding his momentum all the way to the polls, Saar is recruiting every center-right star he can get. Take, for example, Tzvi Hauser, Netanyahu's former cabinet secretary, and his ally Communications Minister Yoaz Hendel. The two were members of Yaalon's Telem party and became Knesset members on behalf of Blue and White after Yaalon teamed up with Gantz and Lapid. After the 2020 elections they split off to form the center-right Derech Eretz faction. Now the pair have announced their support for Saar.
What's less known is that Hauser and Hendel are supporters of Israel's liberal democratic values, which often clash with the needs of the country's religious status quo. The chareidi parties fear constant friction from the duo on issues such as the integration of chareidi society, halachic conversion, and the draft law. If Saar values Hauser and Hendel's counsel over Torah values, then the chareidi parties have no business sitting in the government.
Some in the political world believe that Saar's announcement will push off the elections indefinitely. Saar has made it crystal clear that he won't sit under Netanyahu, and there are reports that Netanyahu has since sent Gantz a far-reaching compromise offer: Netanyahu's tenure will be lengthened from one and a half years to two years — i.e., Gantz will replace him not in November 2021, but in April 2022. The budget will be passed immediately in the government and the Knesset, which will put Gantz's worries to rest as regards the rotation. Another senior portfolio will be ceded to Blue and White. In addition, compromises will be reached as regards political appointments such as chief of police and state prosecutor.
In other words, to deprive Saar of the opportunity to capitalize on his wave of support in the polls, the government will serve out the full four-year term, with Netanyahu and Gantz each serving for prime minister for two years. By raising the flag of revolt before fourth elections are a concrete fact, Saar risks turning from a storm into a tempest in a teacup.
(Originally featured in Mishpacha, Issue 840)
Oops! We could not locate your form.
>