| The Moment |
Runs in the Mishpacha
| July 5, 2022
We were left with a healthy dose of kinas sofrim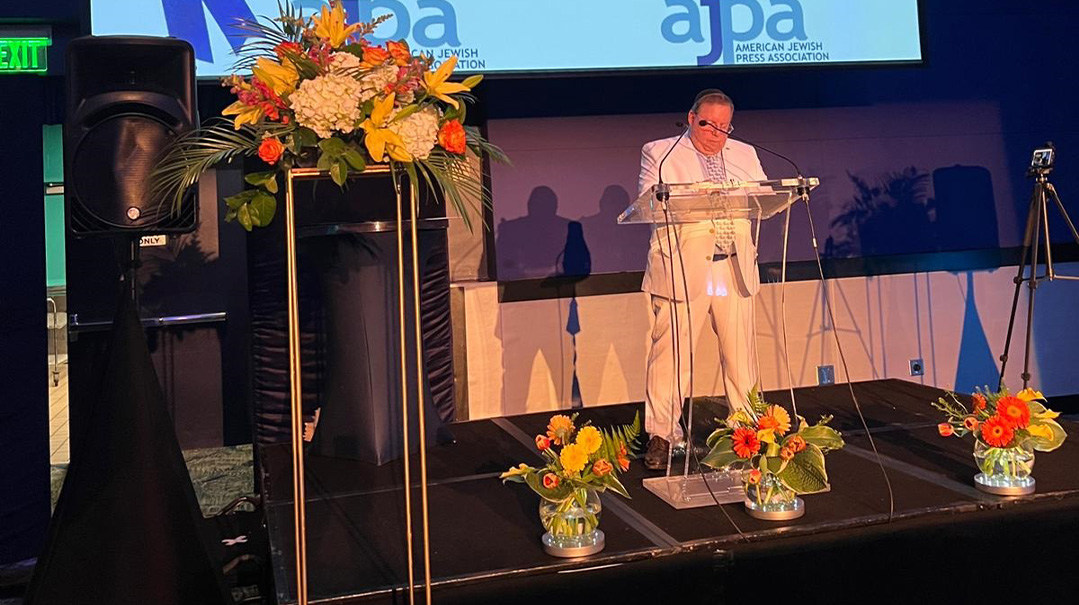 L
ast week, the American Jewish Press Association (AJPA) held its award ceremony in Atlanta, Georgia, honoring the greatest literary pieces to appear in Jewish publications of 2021. While this column unfortunately didn't make it, we were left with a healthy dose of kinas sofrim when our neighbors over at For the Record left the night carrying not one, but four awards for articles published in this magazine.
The Award for Excellence in Writing about Seniors went to Dovi Safier and Yehuda Geberer, for their article "Eyes That Saw Angels."
The Award for Excellence in Writing about Jewish Heritage and Jewish Peoplehood in Europe went to Dovi Safier for his article "The Eternal Flame: The Life, Travels and Martyrdom of Rav Elchonon Wasserman."
The Award for Excellence in North American Jewish History was conferred on Dovi Safier's "When Zaidy Was No Longer Young: The Story of the Home of the Daughters of Jacob."
And lastly, this magazine is well known for its expansive sports section, so it was only befitting that the first-place Award for Excellence in Writing about Sports also went to an article that debuted in this publication, "Rav Meilech and the Miracle Mets," written by the Safier-Geberer duo.
We'll keep at it though. Worst-case scenario, by next year's competition, we'll qualify for the Award in Jealous Journalism.
(Originally featured in Mishpacha, Issue 918)
Oops! We could not locate your form.
>