| Shul with a View |
Ring of Truth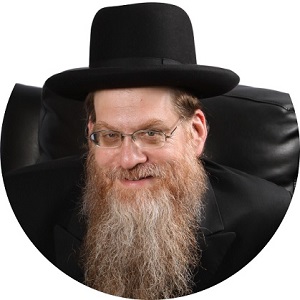 | April 22, 2020
I went in with her as she identified her mother. Her sobs filled the room
There's one area of the rabbinate where all you can rely on is help from Hashem — helping those who have just lost a loved one. I must walk a tightrope between being compassionate while at the same time maintaining a certain distance in order to facilitate the procedures necessary for a proper Jewish burial.
A number of years ago I received a call from a woman outside of Passaic who told me that her elderly mother, who lived just a few blocks from me, had passed away. The woman was very distraught and began to sob. "Rabbi, I was just called by the Passaic police that my mother is in the local morgue. The police said that to release the body I must come identify her. Can you please meet me at the Medical Examiner's Office?"
Two hours later we met at the facility and I went in with her as she identified her mother. Her sobs filled the room. Then, the attendant asked if there was anything she wanted to have from her mother.
"What would I want to have?"
"Maybe a lock of hair to remember her?"
The woman, of course, answered no.
"Please sign this form, which states you identified your mother and have been given the opportunity to remove whatever you wanted and you declined."
Something about the way he spoke did not sit well with me. Why was he stressing the fact that she'd been given the opportunity to remove anything?
I looked once more at the woman's mother's body and suddenly I noticed that the deceased was wearing a large diamond ring.
I said to the sobbing daughter, "Please don't forget to take your mother's ring."
The woman looked at me, looking somewhat annoyed, but she did remove her mother's ring and we left.
The funeral took place in the daughter's hometown and I never saw or spoke to her again.
Until now.
Recently this woman called me to tell me she must come see me at once.
The next day, she arrived, and as she entered, she began to sob.
Finally, she said, "Rabbi, I must ask forgiveness from you. For the past two years I have held a grudge against you for reminding me to take my mother's ring. Although I did want the ring, I felt you were callous and uncaring as you were focused on my mother's jewelry and not on her or on me.
"Last week, my youngest son became a chassan.
"I told him that his bubby had written him a letter that she only wanted him to open when he met the girl he wanted to marry.
"I gave him the letter. He read it, and then asked, 'Ma, do you know where Bubby's diamond ring is?'
"I told him I had it, and asked him why he wanted to know.
"He said, 'Bubby wrote to me that when I find my kallah, I should give my kallah her diamond ring, as that was the ring her mother had received from her chassan. She wanted her ring to be the one her grandson gave to his kallah.' "
She looked at me for a long moment.
"Rabbi, I am here today to ask mechilah from you. I thought you were insensitive when you told me to take the ring. I now realize that if not for your ability to remain calm, the ring would have been lost forever. I have to ask mechilah, and to thank you. Only because you maintained a mild and distanced demeanor was my son able to give the ring to his kallah as my mother requested."
"There's no need to ask mechilah," I assured her. "We all have our tasks to perform. Yours was to cry, mine was to be calm. When we all do our tasks, everything works out for the best."
(Originally featured in Mishpacha, Issue 807)
Oops! We could not locate your form.
>