| Family Room |
Resourceful Art
| June 7, 2022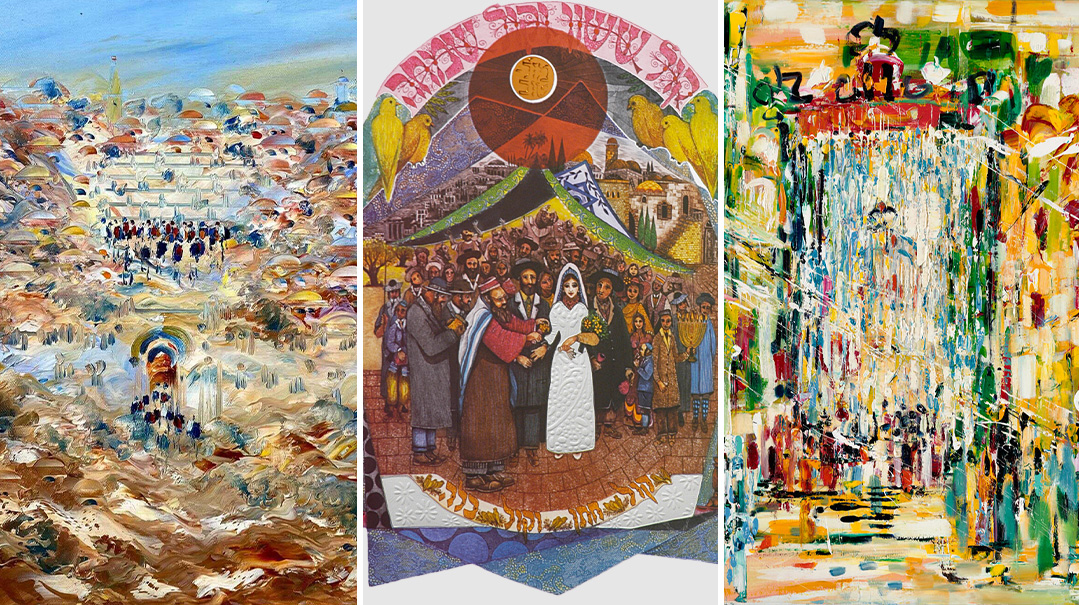 What do you do?
I've always liked art museums and drawing, and I assumed I would pursue research-based work, like curatorial or other research-heavy positions. I changed directions in undergrad, after interning in museums and in the gallery where I currently work. I realized I enjoy hands-on work that involves all types of art, as opposed to whatever specific art period or style I would have to lock myself into if I chose a career in research or art history. That's how I ended up working as administrative support at Central Galleries in Cedarhurst, NY. My job includes, but is not limited to, framing art, customer interaction, and working on the blog and website.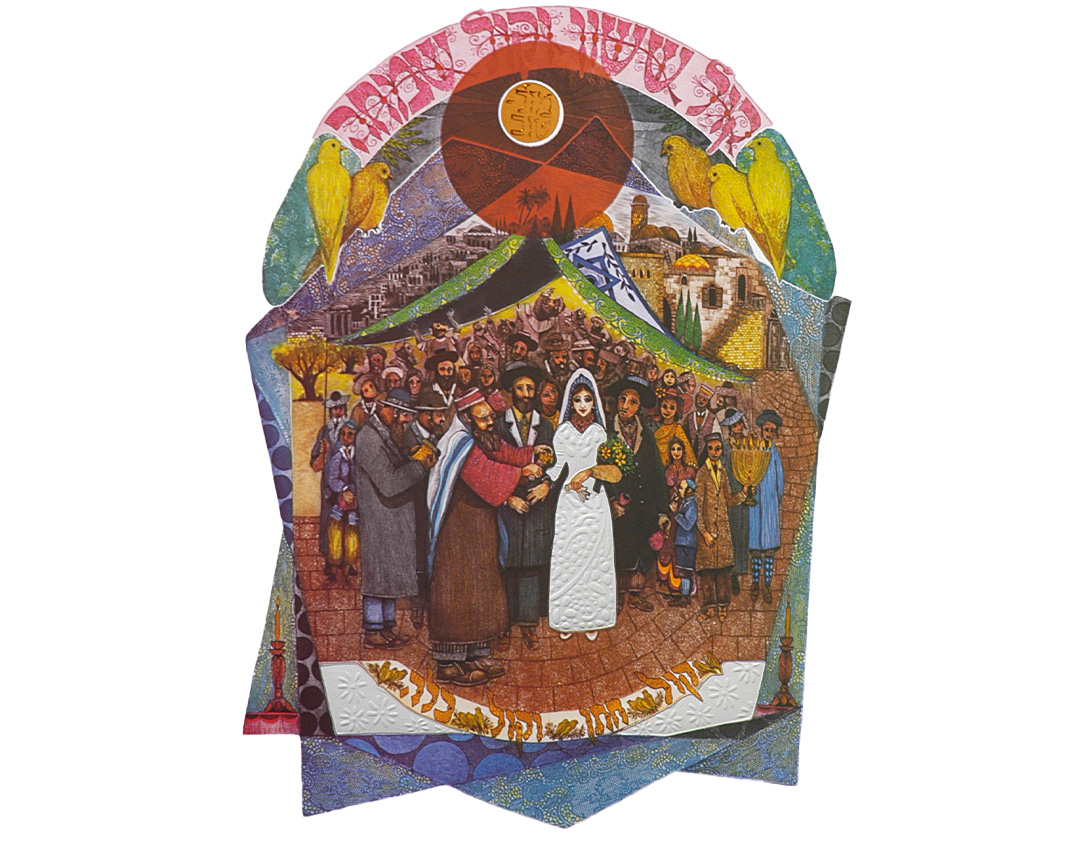 Ebgi Amram, Huppa
safrai.com
What are some tips for sourcing art?
1 When sourcing art, first and foremost, nothing really matters if you love the piece. If you have no specific artists or pieces in mind, visiting websites where you can describe your current décor and what type of art you want to find is a helpful start.
2 Let's understand a bit about the value of some kinds of art.
A limited-edition piece is generally numbered in one of the bottom corners. The lower the bottom number, the more limited the edition, and therefore the higher the value.
An original piece usually does not have a number at all. (Although just because you don't see a number, it doesn't mean you are looking at an original piece.)
3 If the piece was previously framed, take a good look at the bevel on the matting. If it's yellow, the mat is not archival, and you would likely find some acid burn on the art if you were to take it apart. In that vein, get rid of any cardboard backing, which could eat a paper piece over time.
4 When buying secondhand pieces, try to figure out a specific artist's pricing structure or value. Google is an excellent tool for researching galleries as well as collectors who specialize in specific artists.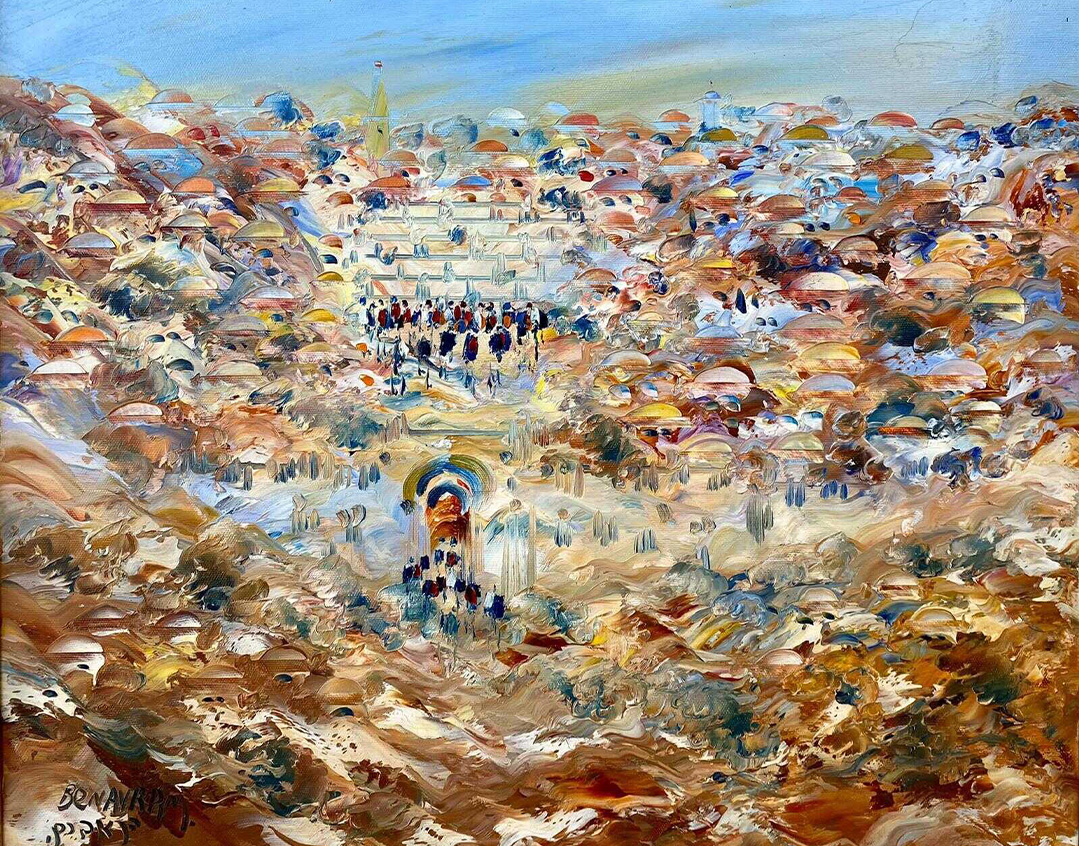 Edward Ben Avram,
The Western Wall
artsy.net
Sourcing Super Spots
Sourcing spots are incredibly subjective depending on what type of art you are looking for, and whether you prefer to look in person or online. That said, some people underestimate secondhand or vintage stores — I've found Agams, Ben Avrams, and Kadishmans in random thrift stores, and I recall my grandparents calling me excitedly when they found an Ebgi while thrift-shopping in Florida.
Trend Forecasting
Abstract art is on the rise, with artists Yaeli Vogel, Binyamin Basteker, and Yoram Ra'anan sharing their perspectives. Many people come in looking for abstract works for their homes, usually as a way of highlighting a specific color in their homes or modernizing their spaces. In terms of preferences, there is always an audience for specific works and obscure styles, regardless of how big or small you may think that pool is.
Any practical pointers for people looking to buy art among various budgets?
I've framed all types of things — postcards, puzzles, wallpaper. Anything, no matter the size, looks better framed.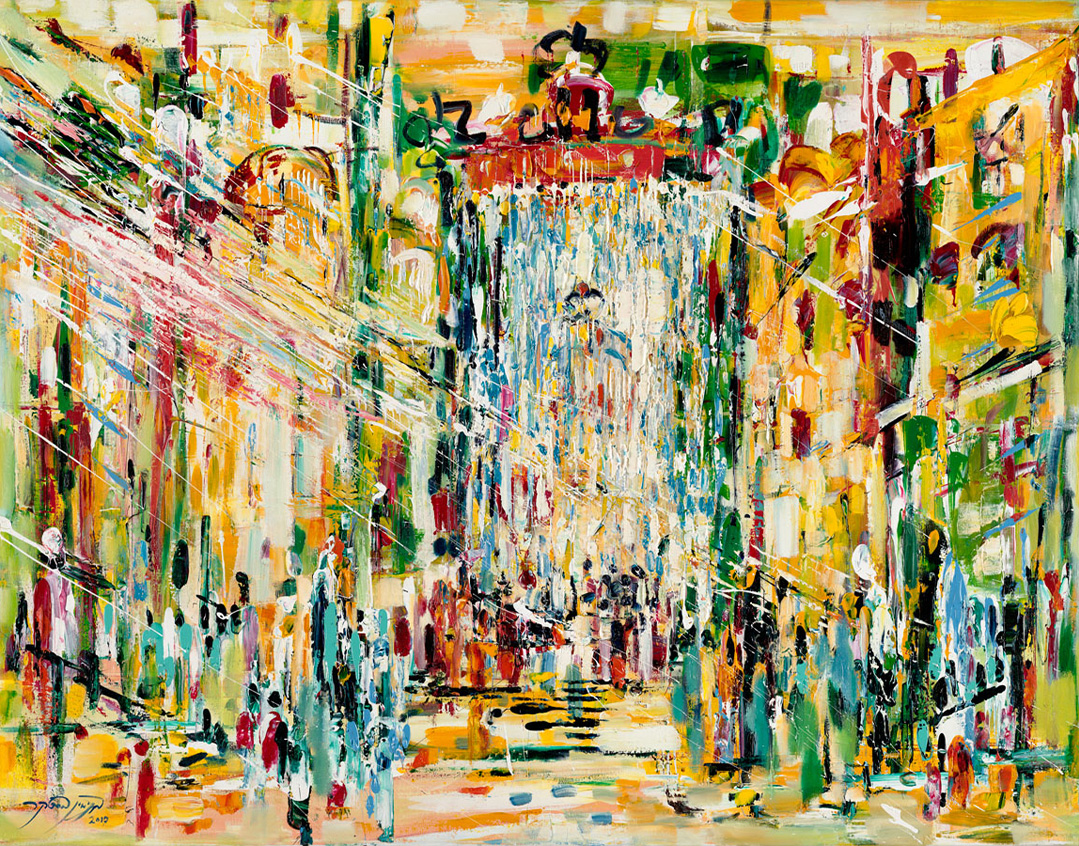 Binyamin Basteker,
"The Heichal"
rosenbachgallery.com
Leora Goldfeder grew up in Cedarhurst, NY. She is currently Administrative Support at Central Galleries in Cedarhurst, NY. Leora is working towards her Master's degree in Arts Administration at Columbia University. She can be reached at leoragoldfeder@gmail.com. Central Galleries can be reached at 516-569-5686.
(Originally featured in Family Room, Issue 28)
Oops! We could not locate your form.
>