| Family Room |
Renew Minus Reno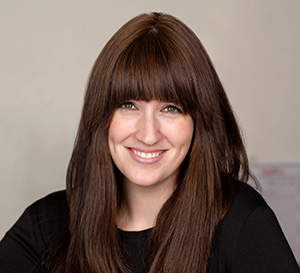 | February 12, 2020
Give your kitchen a facelift within any budget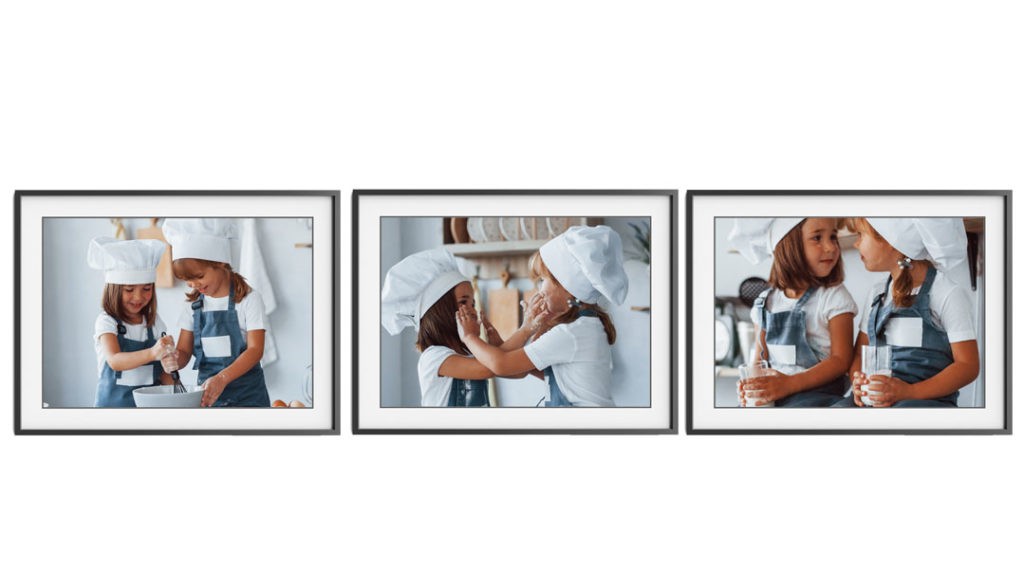 A
s the heart of your home, the kitchen is the place where memories are made, life is lived, and hours are passed. But because it's so well-loved, it's a room that can use sprucing up from time to time. Since a full-on remodel is usually a once-ina- lifetime event, if that, it's great to have options that can fit easily into any budget.

Under $5
Take some fun candid photos of your kids in different poses on the same background. Or, if you're like me, try to get your kids to pose and then give up and pretend you were going for candid all along. Print and laminate them (or frame them in plain white or black frames, if the budget permits) and hang vertically, one on top of the other, to mimic a fun photo booth strip.
You can also pick two or three colors that look great with your kitchen and give your kids art supplies in a variety of shades of those colors. Laminate and hang, or frame, if budget permits. Save colored glass wine bottles to use as bud vases, and fill with pastel florals from Dollar Tree.
Group together bottles in a variety of sizes and shapes to keep things visually interesting and use them as an island or kitchen table centerpiece. Dollar-store vases filled with fruit also make a gorgeous counter top or tabletop centerpiece.
Buy three or five cylindrical vases and fill with your regular weekly produce. Cherries, mandarins, lemons, and mini apples are favorites. Bonus points if open access to fruit encourages your kids to snack on it more regularly — you can't put a price on nutrition.

Under $50
Kill two birds with one stone and combine decor planning and family time! These Brittany Wright puzzles are well known for the artist's appealing use of color in food. The 750-piece puzzle completed size is 21x21 inches and looks fantastic alone or in a set of two or three, if space allows. Remember those optical illusion puzzles that you had to look at with slightly crossed eyes to find the hidden picture? This is not like those, but it doesn't mean you won't be staring any less.
Cost: $11.99 per puzzle, Wrightkitchen.com 
Give your chairs a new look with stretchable and washable chair covers. Believe it or not, furniture slipcovers are coming back in style, and with the range of styles and colors available on Amazon alone, the options are never-ending. This is also a great idea if you bought chairs you love but are in a stage where all your belongings are at risk of being spilled on, colored on, or otherwise ruined. Like the plastic on Hungarian bubby couches, but updated.
Cost: $38.99 for a set of 6, Amazon.com
A new runner is a quick and easy way to spruce up flooring that's looking tired and outdated, or just a great way to add a layer of comfort to the room you spend a lot of time in. Flat-woven rugs clean easily and don't catch crumbs, making them a great choice. This is also a nice option if your kitchen has a very hard floor surface, like tile or stone, and you need a layer to help cushion all those hours on your feet.
Cost: $39.99, Ikea.com 

Under $ 100
Pendant lighting is a great way to update a space. Adding something visually interesting above eye level draws the attention up and away from counter clutter. Hang one over a round kitchen table or two over a rectangular table or an island. With lighting trends that fluctuate as fast as light bulbs burn out, it's a good way to add some character without making a huge financial investment you may regret.
Cost: $39.99 per pendant, Ikea.com 
A large houseplant is a great way to breathe some freshness into a tired-feeling room. Tucked into a corner, it's also a great way to use dead space that's not big enough for storage or furniture. (In our house, that's currently the highchair corner, but eventually it will be the potted plant corner. I plan ahead.)
Cost: $69.98, HomeDepot.com 
One of the highest points of traffic in the kitchen, especially in an apartment kitchen with one sink, is the faucet. Considering the workhorse it is, even the best faucets can succumb to wear and tear over years of use. Find an inexpensive one with good reviews online, and your kitchen just got an instant upgrade. Remember that if you plan on kashering your sink and faucet for Pesach, inexpensive models may not stand up to the heat. Ask your rav for kashering options, or if your faucet has a removable head, purchase additional units from the manufacturer.
Cost: $93.99, Wayfair.com 

Under $500 
When we asked people how they would do a quick and easy kitchen update, the most basic answer we got was updating your drawer pulls. And for good reason! Updated hardware can modernize dated cabinetry without changing anything else. It's also a great way to inject some character into an otherwise cookie-cutter space. I'm a huge proponent of buying things online (read: Am a millennial) and did so for much of my house renovation. Make sure you can return what you order and that you read reviews, but once you do that, knobs and drawer pulls are excellent items to buy online and are usually much less expensive that way than showroom models will be.
Cost: $20 for a set of 2, Anthropologie.com 
You may have considered a paint job in the past and passed it over because the expense of painting an entire house is so daunting. Consider tackling it one room at a time. Painting generally costs between $1 and $4 a square foot, and it's a job you can do yourself or hire a handyman to do rather than having to deal with the expense and headache of a contractor. And while white kitchens get a lot of attention, do yourself a favor and paint your kitchen a color that makes you feel calm, happy, and joyful.
(Originally featured in Family Room, Issue 002)
Oops! We could not locate your form.
>