| LifeTakes |
Ready to Receive | May 16, 2018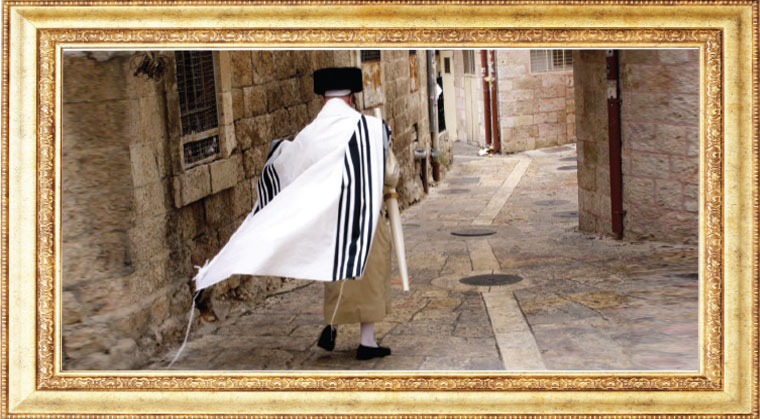 It's been a long time since I've been home for Shavuos. Of course, most of my life I was here all right — fruit-leather flowers and bound booklets one year, more sophisticated floristry the next — but that was only until I left to seminary.
There, for days and weeks, Shavuos was in the hallways and dorms, and three-day-Yom Tov greasy-hair worries were frequently discussed at lunchtimes. There were meal invitations to relatives, cheese blintzes hung precariously out of windows (our makeshift fridges!), plus a hefty dose of Torah talk in shiurim — about what it means to receive, and how we could make the Torah ours.
And if that was the lead-up, it only became more exhilarating with the Shavuos siyum, held on second-day Yom Tov. Fiery speeches delivered to a packed auditorium, each leaving us moved and thirsty to hear more. If I hadn't been inspired by Shavuos before, now I knew what it meant — a true celebration for every day, hour, minute that we have this eternal gift.
Fast-forward two years. I joined the Working Girl Brigade, learning the world of independence and monthly paychecks. A few days break just around Shavuos time, and the Holy Land beckoned, until my fingers acted of their own accord, and I was leaving suddenly on a flight to taste ascension in its truest form.
Erev Yom Tov morning brought a boiling sun over the white stone of Yerushalayim. Yet somehow, the heat only intensified the electricity. The narrow streets were crowded as people shopped and talked and bustled, every one with purpose in stride, bulging shopping bags speaking of feasts to be had. Until Yom Tov came in, and suddenly, there came a peace that not even a master artist could capture with paint or words.
Shavuos night, after a long meal, I strolled leisurely in a warm haze back to my apartment. The men's feet echoed round the cloistered parking lots between buildings, as tens and hundreds made their way to learn. The next day, as these stayer-uppers took a well-deserved afternoon rest, the local park was filled to the brim.
I couldn't help but watch in fascination as one six-year-old grinned from the top of a climbing frame that was so tall it made me feel dizzy. Another child did somersaults near the slide. Fearless in their security. I joined the friendly group of women, chatting as they munched on cheesecake. We spoke together, whoever we were — it didn't seem to matter. And as the sun set in the late afternoon and the children took protesting leave of their friends, a pride filled me from somewhere deep inside, for the Truth, which felt so open and real among My People.
This is Torah, I thought, when I saw the lines of men streaming off to learn, Shavuos night. This is Am Yisrael, I felt, when I sat on a bench among strangers who were like friends, comfortable in the quiet calm of belonging. And knowing that hundreds of us were making our way on foot to the last remaining Wall made it all connect somehow. I had to come back. So I did, last year.
And then came this year, and I couldn't get there.
(Excerpted from Family First, Issue 592)
Oops! We could not locate your form.
>