| Family Room |
Rapid-Fire Responses
| September 29, 2021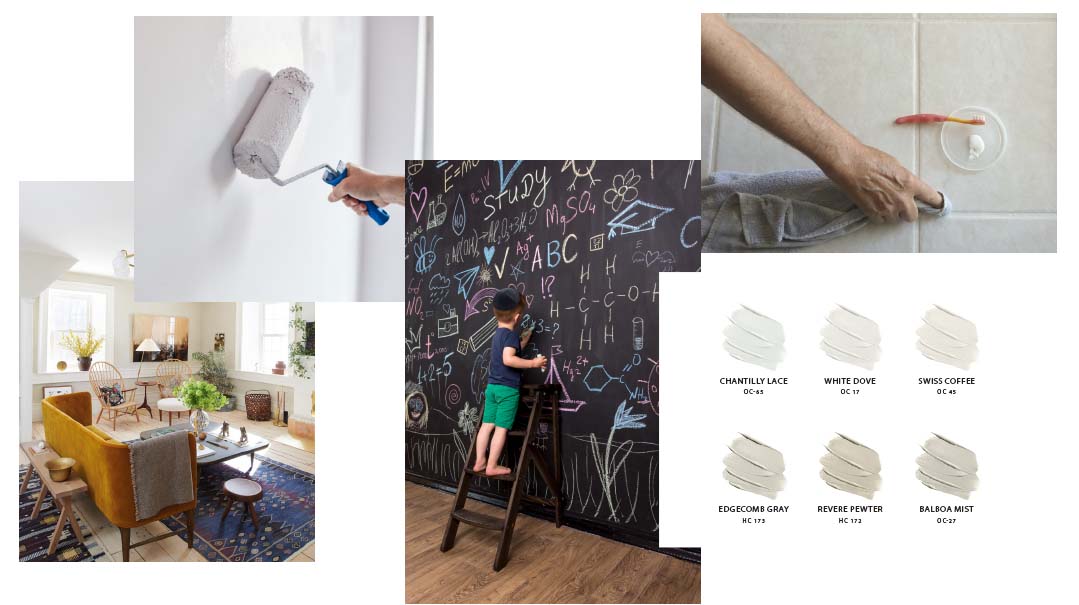 We took some of the questions that came in on repeat and consolidated them into rapid-fire-style question and answers. Read on for our quick tips.
I'm moving to a new house. Do I really need to hire a designer, or can I figure out paint colors myself?
-G.B.
Speaking as someone who didn't hire a designer: be prepared for the possibility of the colors coming out differently than you'd hoped and having to decide to repaint or live with something that's always going to be slightly off. We had that twice. I repainted my girls' room and did not repaint my kitchen cabinets, and next time I'm hiring a designer.
-Michal Frischman
You can do it yourself if you put in the work! Research the top few colors in the palette you're looking for, and test, test, test. If you like an extensive color scheme, I would advise you to bring in the big guns, but if you lean simpler, this is totally doable.
-Rivki Rabinowitz
At what point in the process of a new build should I hire a designer?
-T.B.
As early as possible. Basically, once you hire an architect and builder, you should try to sign on with a designer as well. The sooner everyone can collaborate on the plans together, the more cohesive your design (and team) will be.
-Leia Whitman Karoly

I was wondering if there is a good solution to grout. No matter which brand you use, it inevitably turns black and unsightly. What do you suggest?
-S.A.
Combine water, bleach, and powdered Tide laundry detergent — and scrub with a brush or toothbrush!
-Rivki Rabinowitz
I would first suggest using a darker grout color, or at least a beige or gray. The lighter the grout, the more dirt gets picked up. It's also best to try cleaning the grout properly. This can be done with something as simple as a mix of dish soap and benzoyl peroxide or with an actual product for grout cleaning. Finally, you can get new grout every year or every few years for a refresh.
 -Miri Lichtman
Can you present current on-trend paint colors that are neutral and practical for most areas of a home?
-G.W.
Neutrals never go out of style, and warm neutrals are experiencing a comeback. I would say the most current on-trend color would be in the white family. Something like BM Chantilly Lace, White Dove, or 75% Swiss Coffee. For a grayer beige, the most common choices are BM Edgecomb Gray, Revere Pewter, or Balboa Mist.
-Miri Lichtman

Hi! I live in a country-style house — wraparound porch, lots of light wood moldings, etc. — which backs a wooded backyard with a creek and tons of greenery. I love my house, but would appreciate ideas for decor that would give it a more updated feel.
-S.M.
Add pieces that are a bit less classic and lean eclectic to contrast the style. This can be something animal themed or something very sculptural. Add patterns and stronger colors in rugs, pillows, and throws to layer the light interior. Also unexpected modern art.
-Shana Horn
With those light wood details and the natural environment surrounding your house, it sounds like this home is country modern. I would first suggest bringing in some nice plants to bring the outdoors in. In terms of furniture, I would check out Target, especially their Studio McGee and Project 62 lines, which have some really nice rustic country pieces that are super fresh and modern.
-Miri Lichtman

After recent construction, we're left with a large white wall for the basement playroom. We put in a new carpet with cheerful zigzags, but since it's dark, we were advised to leave the walls dark too. I'm looking to do something super fun and inviting for the kids without making the room dark. Can we go dark, considering we have a high ceiling in the basement and it's a large wall (the entire length of our house)? We'd like to do some sort of zigzag decor, but the painter has already left and it would be up to us to apply the tape for the design, so we'd need something easy to do (especially considering the high ceilings).
-G.G.
Try chalkboard paint or even cork, so you can stick in art or papers with pushpins!
-Shiri Feldman
A dry-erase wall could be fun for a playroom, as it stays white until it gets colored on.
-Chaya Perel Nojowitz
I think it would be fun to essentially bring the pattern of the carpet up to the wall, using the different colors of the carpet, and even paint the ceiling if possible.
-Miri Lichtman

When working with a limited budget to renovate an apartment that looks smaller than it actually is, what should we prioritize fixing up so that it can look roomy and airy? Light fixtures? Paint colors? The flooring? Windows? Something else?
-K.H.
Priority would be a fresh coat of paint in a crisp and bright color. Even something as simple as the right shade of white does wonders for a space. Next would be flooring, then light fixtures, furniture, windows, and last would be decor.
-Miri Lichtman
(Originally featured in Family Room, Issue 20)
Oops! We could not locate your form.
>