| The Current |
Putin's Curtain Call?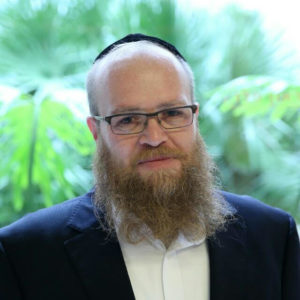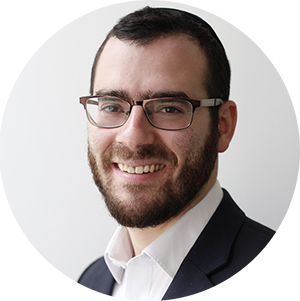 | November 18, 2020
The furor generated by the reports of Putin's condition raises questions of its own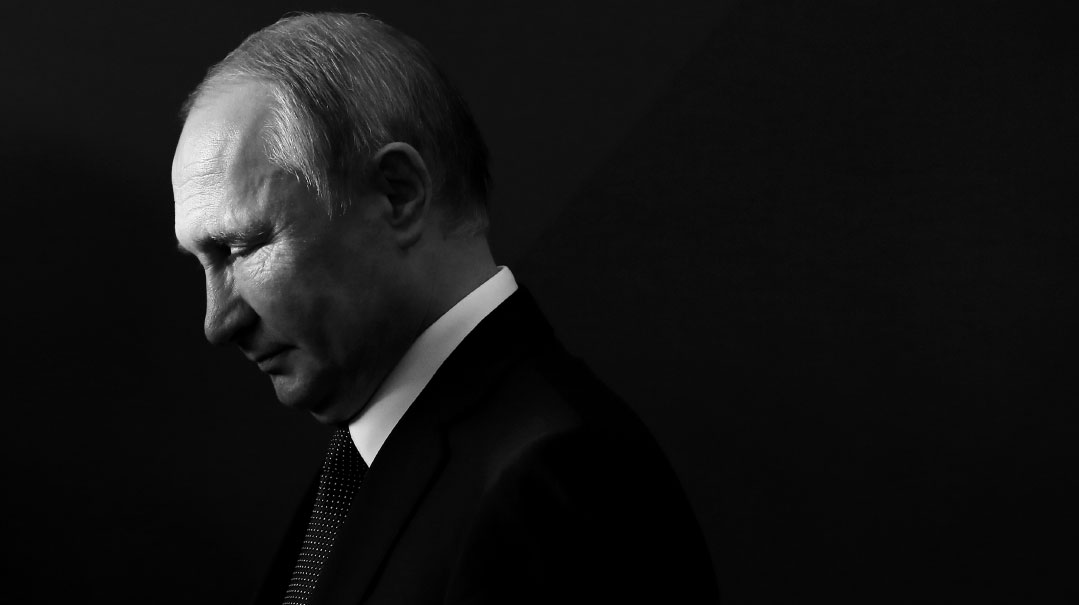 Judoka and hunter, reviver of Russia's international fortunes, conqueror of Crimea, meddler in American politics — and now, Parkinson's patient?
When a British tabloid claimed this month that Russian president Vladimir Putin, who has ruled the Eurasian giant since 1999, was under pressure from his family to step down due to failing health, it made headlines worldwide.
Professor Valery Solovei, a Moscow-based political pundit, was quoted as saying that Putin's daughters were pushing for him to hand over power in January because of a case of advancing Parkinson's. The story was buttressed by claims that Putin, who has cultivated a macho image as leader, had recently been seen with a tell-tale tremor in the legs and his left arm pinned closely to his body. The report — only the latest in a string of stories about the Russian leader's health — generated enough traction to merit a denial by Kremlin spokesman Dmitri Peskov, who dismissed it as "nonsense."
The Kremlin's response — backed up by Russia's Chief Rabbi Berel Lazar, who told Mishpacha that in a recent meeting Putin was "relaxed and focused" — was echoed by Zvi Magen, a former Israeli ambassador to Russia and today a senior researcher for the Institute for National Security Studies (INSS). "The source of the report is a known provocateur and has been used in the past by various parties with ulterior motives," he said. "There's no signs that he's ill. But even if he is, that doesn't mean he's going to step down. No leader resigns because of a rumor of illness."

Two weeks after the headlines, the tabloid gossip mills have moved on, but the furor generated by the reports of Putin's condition raises questions of its own.
After two decades in power, Vladimir Putin has turned a post-Soviet shambles into a force to be reckoned with on the world stage. He's played a relatively weak hand exceedingly well, transforming Russia into a kingmaker in the Middle East, and a thorn in NATO's side in Eastern Europe. In the process, he's made average Russians more prosperous than ever before, and stamped out the anti-Semitism that plagued the USSR.
But the cost has been his entrenchment as the country's only legitimate leader. Derided by one Russia-watcher when he first came to power as a "mouse running around the Kremlin's endless corridors," Putin has shown no mercy in becoming the most autocratic leader since the Soviet era. His regime has imprisoned political rivals, poisoned renegade spies, and concentrated Russia's massive natural-resources wealth in the hands of Putin's new elite.
The "Parkinson's-gate" saga calls all of this into question. Is the Russian leader indeed preparing for a handover? If mere rumors about Putin's health disturb the country's political equilibrium, what will be the effect on Europe and the Middle East when the transition eventually happens? And when the most pro-Jewish leader Russia has ever known bows out, will latent anti-Semitism revive?
Putin's power
To understand Vladimir Putin's relationship with power and the Jewish community, you need to go back to 1990s Manchester, England.
One day, the late Sylvia Sheff, then a leader of England's Soviet Jewry movement, got a call from an official in St. Petersburg, Russia, who held an international development portfolio.
"I've heard that there's a Jewish school in Manchester called King David," the official said. "Can we arrange a student exchange visit to St. Petersburg?"
"We corresponded for a while," recalled Sheff, "but the idea went nowhere. It was only when I turned on the news years later and saw that Boris Yeltsin had been succeeded by a former security services chief that I learned the whole story. The man who wanted to bring the Jewish school to St. Petersburg was Vladimir Putin."
That unknown nugget of history, told to one of the writers, goes a long way to explain who Putin is as a leader: a Russian nationalist on the world stage, pro-Jewish, and rooted in St. Petersburg.
"At a recent meeting, President Putin surprised me and asked me what the secret is of the Jewish people's survival," says Rabbi Lazar. " 'How is it,' he asked, 'that a people without a country and language of its own was able to endure for so long when countless stronger nations have died out?'
"I understood," says Rabbi Lazar, "that he had something to say, and I asked him for his own opinion. After a moment's reflection, he answered, 'I've thought about it a lot, and in my view the secret of your people's endurance is that it's based on timeless values.' "
But if Putin's philo-Semitism goes back to St. Petersburg, his birthplace, so too does his power base. Jewish twins Arkady and Boris Rotenberg were Putin's friends from their time spent together in a St. Petersburg judo class. Like other graduates of that academy, the Rotenberg twins went on to rise on Putin's coattails, becoming billionaire oligarchs and some of Putin's biggest supporters.
That "judocracy," as New York Times Moscow bureau chief Steven Lee Myers wrote in his bestselling book The New Tsar, has been Putin's modus operandi from the beginning. "Putin enabled his circle of friends to rise to the heights of the country's economy, while ensuring that they control the natural resources and media vital to the nation's security, because he trusts people who are tried and true."
That grand bargain of Putinism — enrich yourselves as long as you keep your nose out of politics — is called into question by every rumor of Putin's ill health.
Putin's constitutional maneuverings are the other factor giving reports of his decline in potency. Dr. Vera Michlin-Shapir, a Russian affairs researcher at INSS, notes that the reports come in the context of a debate currently taking place in the Duma, the Russian parliament, over a bill that would grant all Russian presidents immunity for life. Inevitably, this sparked whispers about Putin's health. The legislation would grant former presidents the status of senator-for-life upon retirement, conferring automatic legal immunity on them. Alternatively, explicit legal immunity will be granted to every former president.
Russian law currently protects presidents from prosecution for crimes committed during their term. The new bill would cover crimes Putin might have committed even during his KGB service. To become law, the bill would have to pass three readings in the Duma and a fourth in the upper chamber, and then be signed by Putin himself.
The immunity proposal is an extension of the constitutional reforms that enabled Putin to run for two more terms — i.e., until 2036, when he'll be 84. Putin has been president since 2000, with a four-year break as prime minister (2008–2012) while his stooge Dmitry Medvedev kept his chair warm. An entire generation of Russians have grown up knowing no other president.
The prior constitution mandated that Putin's fourth and final term would expire in 2024, with no option for reelection. But Putin has changed the constitution before. His rule is in no danger. He controls all the levers of power in the Russian economy, and is well versed in the art of removing inconvenient opponents from his path — be they spies who are found mysteriously poisoned, local politicians who are arrested, or investigative journalists who are shot in their beds.
Stabilizing Influence
The sheer ambition of Vladimir Putin's hard power revival is obvious when viewed from Ben-Gurion Airport. Last year, reports emerged of "spoofing," a form of electronic interference with aerial navigation systems experienced by planes landing at Israel's main airport. The Russian embassy dismissed allegations of Russian military involvement from their Khmeimim airbase in Syria, but former Air Force chief Amos Yadlin says that "Israel might be suffering 'collateral damage' from a cyber battlefield in the area."
From the perspective of Benjamin Netanyahu, Putin's resignation — if it happens — would mean that the Israeli prime minister is losing his two closest friends on the international stage, simultaneously: US president Donald Trump, a close friend and ideological partner; and Russian president Vladimir Putin, with whom he managed to build a close relationship during a series of personal meetings on Middle Eastern and world geopolitics.
"From personal knowledge, there are good relations between Bibi Netanyahu and Putin, and the fact that Bibi treats Putin with respect is important," says Micky Aharonson, a Russia expert at the Jerusalem Institute for Strategic Studies, and former head of the foreign relations directorate of Israel's National Security Council.
That personal chemistry has paid off over the last few years, with the Russian armed forces standing by as the air defense systems of their ally Iran have been repeatedly pounded by Israeli warplanes over Syria. It was also on display last year as Russian forces located the body of Zachary Baumel Hy"d, an Israeli soldier killed in the 1982 Lebanon War, whose MIA status was a cause celebre in Israel.
Netanyahu's respectful approach to Putin came over the past few years as Russia became the dominant player in the Middle East, and it's gaining influence elsewhere as well. Russian fighter craft patrol the skies of Syria. The Russian navy is expanding its activity in Mediterranean ports, and its army is moving into territories evacuated by America.
But even as Putin's world influence grows, his standing in the former Soviet Union is suffering. The reasons for this are mainly economic. Rising oil prices gave Putin enormous popularity through his first decade in power, bringing many Russians undreamed-of wealth. But in recent years, his poll numbers have fallen in parallel with dropping oil prices, and his party has seen a few defeats in local elections.
With the Russian economy suddenly fragile, Putin has attempted to lessen the country's exposure to the dollar. The central bank has been phasing out the dollar from its international reserves over the past few years, in favor of gold, the Chinese yuan, and the euro. The giant government energy corporation Rosneft recently switched its contract currency from dollars to euros.
Tzvi Magen isn't impressed by this. "Putin is holding up very well against international pressure and economic difficulties from sanctions. He does it through tremendous domestic support. But Russia is very far from living up to its image. It's no longer a world power. The US is a country with real abilities in the economic and military areas. Russia is making a calculated effort to involve itself in every crisis, in order to create an image of itself as a dominant and important country.
"Since 2000, Russia has been attempting to restore its status — not necessarily as a superpower, but as a major power. In the Middle East, in particular, they aspire to be a stabilizing influence. In certain situations it could be the right thing, but the West knows that they don't really have the resources for it.
"And then there's China, which is also interfering in ways they learned from Russia. There are countries in Europe that want to ally with Russia in order to sideline China, as part of the paradigm that puts China in opposition to the West. Does Russia have a clear vision and long-term strategy? I'm not sure of that."
Whatever Russia's goals are, Magen says, it is clear that Moscow holds Israel in high esteem.
"Israel is perceived in Russia as a success story, and as a power that knows how to deal with terror and security issues," he says. "Russia and Israel have a potential for technological cooperation. Russia is a dominant player in the scientific field, but hasn't been able to translate this into high tech, an area where Israel is one of the strongest players. On the other hand, Russia could help Israel expand the scope of its activities. Over the past 20 years, the trend in our relations has been positive."
Here to Stay
With so little known about Vladimir Putin's health, and whether he intends to govern for the next decade or leave power next year, should the world watch anxiously for an upcoming succession battle?
"As of today, Putin is showing no signs of letting anyone succeed him," says former ambassador Magen. "Everyone who could have been an alternative has been gotten rid of, in one way or another. There are parties who are interested in seizing power, and it's possible that they originated the rumors to create an atmosphere. Meanwhile Putin is buckling down."
Russia's 180,000-strong Jewish community, says Rabbi Lazar, doesn't have to worry about a post-Putin future.
"Thanks to the president's benevolent attitude, which trickles down to every level of government, the man on the street knows to appreciate and respect the Jews," he says. "When government officials come to Jewish ceremonies such as Chanukah lighting, they respect our every wish. In fact, just recently, we helped secure kosher food for a prison inmate who had nothing to eat, and helped a soldier who complained of having been forced to shave his beard. Today, every religious request is immediately granted. Even regular citizens understand that if the government treats Jews with respect, then that's the treatment they deserve."
(Originally featured in Mishpacha, Issue 836)
Oops! We could not locate your form.
>