| Full 'n Free |
Pushing to the Finish Line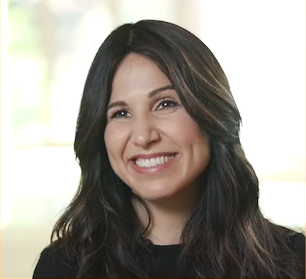 | June 7, 2022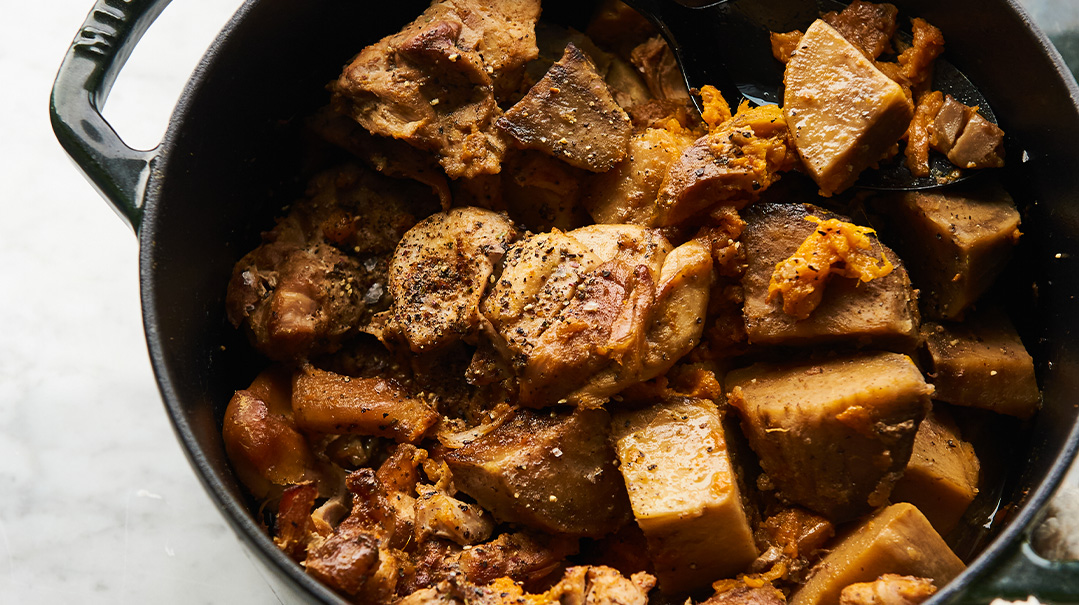 Styling and Photography by Sina Mizrahi
To all those of you who think I always get it right, please allow me to say that I don't.
This year, I had a cookbook. (Yes, had. The same way one would have a baby.)
My mind was on constant fast-forward. Meetings. Photography. Content. Recipes. I started using a laptop instead of a phone and notepad and actually measured the amount of water I put into my soup. The walls of my living room were plastered with pictures of food.
As the year went on, things sped up even more as the deadline sprinted toward us.
And I, the "fail to plan, plan to fail" lady, the one with glass-ball habits that always stay in the air even when the rubber ones have to bounce, was scrambling to keep up the pace.
So I did the unthinkable.
I let some of my glass habits…drop.
I went to sleep late, without screen-free unwinding time first.
I let the fridge supply run low — way low.
I cut my exercise routine and tumbled straight into work in the morning. I sat for more hours at a time than I thought was humanly possible.
Are They Glass, After All?
In the back of my mind, I was scared. Because it was deeply ingrained in me that when glass balls drop, they break.
Then I realized that maybe I had had it wrong. Glass habits aren't quite glass. I learned that they're actually…lead. They don't shatter when you drop them, so at least if they do fall, it doesn't need to be forever. Instead, they're just very, very heavy. If you drop them, they kind of stay dropped until you lift them back up again.
Lifting them up again is hard, much harder than keeping them in the air. But it's doable.
With that shift, I made a conscious decision to put certain habits down, and a conscious commitment to putting in the work to picking them up again as soon as I could.
That gave me the ability to focus on pushing the book to the finish line.
Cutting Corners
Practically, I couldn't keep up my regular exercise or food-prep schedule with the amount of time I needed to put into the book. So I cut some big corners.
For a solid few weeks, I ate the same thing, give or take. Breakfast was muffins, until my freezer stock ran out; after that, I switched off between pure pudding or hot kasha topped with nuts. For lunch I'd put up a big batch of vegetable soup, buy sourdough from
Devorie Moskowitz, and make eggs. For supper, I'd throw together this potted chicken, shove it in the oven, and forget about it until people started asking for dinner. (We ate this on repeat more often than most consider normal.)
If not for my daughter Tehila, Shabbos would have been chicken, cholent, Devorie's sourdough, and takeout for the rest. Baruch Hashem,
Tehila pitched in and filled in the gaps, which was such an enormous help.
The Middle Road
Now that I'm on the other end — about four months post deadline — I'm almost-but-not-a-hundred-percent back to myself.
Looking back, I'm realizing that my ball-dropping may not have had to be all or nothing. Instead of dropping my 45-minute morning exercise routine, I wish I would have still held on to 5 minutes of it. It would have given me more focus and energy. It also would have remained a placeholder, so that picking it up again later wouldn't have been as "heavy."
I also wish that I would have known what the best way to write a cookbook was. In life we often don't know how things will be until we experience them, but I would definitely tell my pre-book self to reach out for more guidance earlier and delegate more right away.
Digging Deep and Getting Through
Part of being human is not always getting it right, and I think that embracing that is the best way to let go and achieve more than we ever thought we could.
Going through this experience showed me that even when we're thrown into something totally new — like moving, starting a new job, having a baby, or marrying off a child — we have what it takes to get through it. Even if "getting through" means bending our routine, asking for help, and lowering our expectations. I always say that exercise is best when we work smarter, not harder — but being gentle with ourselves, being okay with getting it done even if it's not perfect, is important in so many other areas, too.
Glass habits aren't as delicate as I used to think. They're heavy, but they can be resilient. This journey taught me that even if we need to drop them, it need not be forever. And sometimes, when we need to accomplish something that's very important to us — like, for example, a cookbook that we dreamed of writing for over ten years that means more to us than words can describe — it's worth it.
Wishing you the best of health,
Rorie
Fast, Feel-Good Potted Chicken
Easy to make and easy to digest, this potted chicken is my go-to for times when other priorities knock cooking to the bottom of my list.
1½ lbs (680 g) pargiyot (baby chicken)
1 Japanese sweet potato
1 yam
1 purple sweet potato (or 1 more Japanese sweet potato or yam)
1 Tbsp olive oil
1 tsp kosher salt, divided
½ tsp garlic powder
½ tsp onion powder
½ tsp paprika
¼ tsp pepper
½ tsp dried parsley
½ cup water
If using a Dutch oven: Preheat oven to 300˚F (150°C).
Peel and chunk potatoes. Place in a 4-quart Dutch oven or crockpot. Add oil and 1⁄2 teaspoon salt; toss to coat.
Place chicken in a large bowl. Season with spices and remaining kosher salt. Toss to coat. Place seasoned chicken on top of the potatoes. Add water.
If using a Dutch oven: Cover your Dutch oven and place in preheated oven. Bake for 5 hours.
If using a crockpot: Cook on high for 5–6 hours or on low for 10–12 hours.
Rorie Recommends: Dutch Oven
One of the great features of a Dutch oven is that it goes from the stove to the oven easily and can be used for both baking and cooking. It works really well for low-and-slow potted dishes, like pot roasts, stews, and of course, potted chicken.
As much as I love my crockpot, the taste and texture of low-and-slow recipes is undeniably better when using a Dutch oven. Since I wanted to have a pareve one for my spelt sourdough, I invested in a separate one for meat recipes, and I've been enjoying it so much.
As a health coach certified in integrative nutrition, Rorie shows the frum community how delicious, fun, and doable it can be to incorporate healthy habits into our lifestyle, one small step at time. She's the health ambassador of Kosher.com, founder of Full 'N Free, LLC, and a diehard recipe developer who's always whipping up foods and treats that love us back. Her most recent project? Bringing the goodness of spelt sourdough to the public! Check out her all-new video demos and detailed instructions at www.fullnfree.com.
All statements are suggestive only. Please consult with your doctor before making any dietary or lifestyle changes.
(Originally featured in Family Table, Issue 796)
Oops! We could not locate your form.
>