| Recipes |
Pseudo-Grain Banana Muffins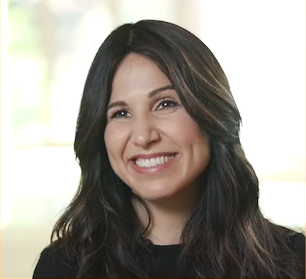 | July 1, 2020

Pseudo-Grain Banana Muffins
YIELDS 16–18 STANDARD -SIZE MUFFINS OR 24 MINI MUFFINS 
4 eggs, separated 

18 oz (510 g) banana (approximately 4 large bananas, but measure for best results!) 

1⁄2 cup cashew or almond butter 

2 tsp vanilla extract 

2–4 Tbsp maple syrup or honey (can be omitted) 

11⁄2 tsp baking soda 
11⁄2 cups buckwheat hot cereal, quinoa flakes, or a combination 
1⁄2 cup Rorie's Grain Free Flour Blend or almond flour 
1⁄2–3⁄4 cup cacao nibs or high-quality chocolate chips, plus a bit more for sprinkling 
Preheat oven to 350°F (175°C). In a food processor fitted with the S blade, beat egg whites until sti . Add bananas and process until completely smooth. Add egg yolks, cashew or almond butter, vanilla, maple syrup or honey, and baking soda. Pulse until well incorporated.
Add your preferred combination of cereals and flour; process for about 30 seconds until very smooth. 
Stir in cacao nibs or high-quality chocolate chips. Line a standard-size or mini muffin tin with muffin papers. Pour batter into the cups. Sprinkle with extra cacao nibs or chocolate chips. For smaller muffins, bake for 20 minutes. 
For larger muffins, bake for 23–25 minutes. 
Note: Brachah alert! These are shehakol. They don't contain any grain! 

Tip: Cacao nibs are bits of cocoa bean that aren't sweet at all. They add crunch and chocolate flavor without adding sugar. If you prefer chocolate chips, choose ones with a high chocolate content to avoid adding too much sugar.
(Originally featured in Family Table, Issue 699)
Oops! We could not locate your form.
>