| Jr. Feature |
Playground Party | September 18, 2019
Get ready to play as we climb our way through the facts on every kid's favorite place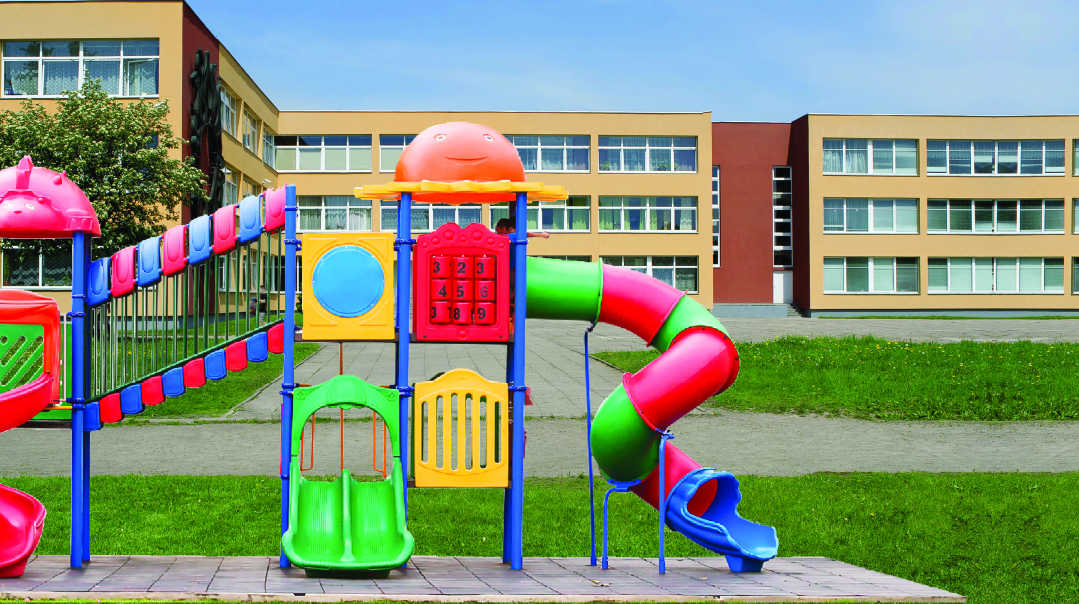 Whoosh! The air rushes in your face as your feet stretch forward, propelling you higher. Across the yard, shouts of laughter ring through the late-summer air as two boys perform acrobatic stunts on the bar above the slide and a little girl bravely tries the monkey bars for the first time. Welcome to the playground. It's an integral part of many schools and neighborhoods — but did you know that it's more than just a place to work off some energy? Playgrounds are actually places of learning for children of all ages. So get ready to play as we climb our way through the facts on every kid's favorite place.
Getting into the Swing of Things
Mr. Shlomo Friedman, today the CEO of SwingIt Playsets, grew up as a city boy in Brooklyn, New York — where there was no space for backyard swing sets. When he moved to New Jersey, Mr. Friedman was thrilled to see how much space his new city had! Until today, he sees every backyard as a place that fosters creativity in kids. He loves taking a backyard and turning it into something magical, something the entire family can enjoy. Mr. Friedman firmly believes that outdoor play isn't just "child's play." Actually, it's pretty major stuff.

Playing Is Good for You
"People think of playing outdoors as only for spring or summer, but you should really get outside in all kinds of weather," Mr. Friedman explains.
And he's not the only one who thinks so. In fact, according to scientists who've studied this, it's official: Playing outside is super-important for your growing body's health. Running, climbing, and swinging are all forms of physical activity that keep you fit —something you don't get from playing video games or even building Lego towers and reading books indoors.

The Outdoor Classroom
Playing is really learning (but don't get too excited… you still gotta go to class). It's imagination — and it's important, maybe even more than the hard facts you'll learn in school. After all, out-of-the-box thinking and creative problem-solving are major success tools in the grown-up world, whether you're at work, at home, or out and about in the world.
Mr. Friedman points out that playing in person can help you learn basic rules of what it means to be a friend. Today's tech-heavy world doesn't allow for too much of that, so playing is getting more important by the day!
(Excerpted from Mishpacha Jr., Issue 778)
Oops! We could not locate your form.
>