| Standing Ovation |
Play the Night Away | June 19, 2019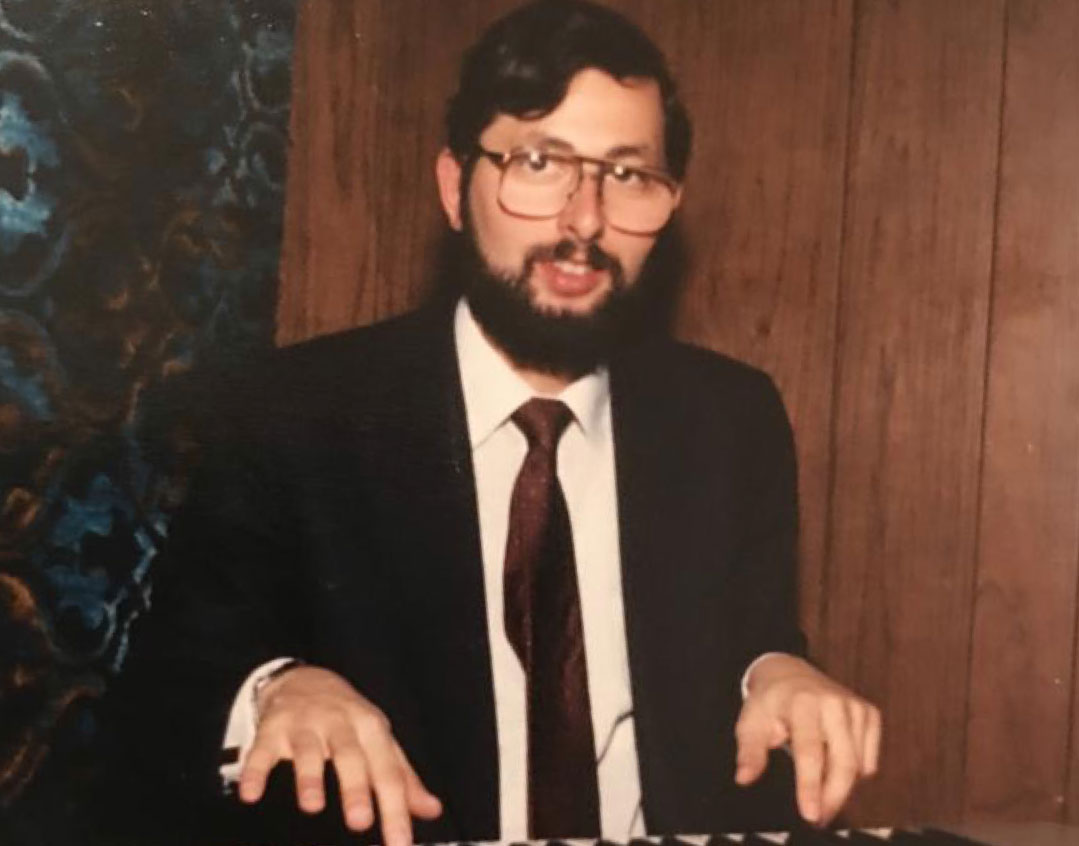 T
he wedding season upon us always makes me think of some of the wild and wacky chasunah stories. True, I deal with the music, but I've also dealt with blackouts, missed flights, snowed-in weddings, grooms who lost the ring, and arguments between mechutanim.
The number-one disagreement at practically every wedding I've worked with is how loud the music should be. I once arranged a band for a friend whose son was getting married, and he was pretty concerned that the music not be too loud. He even stipulated that there shouldn't be any speakers in the women's section. The other side, however, wasn't very happy about this — and it must be a genetic thing: Because in the middle of the wedding, the 85-year-old grandmother of the bride called me over and said, "Young man, I'm begging you. Please! Crank it up!"
One time, my good friend Shabsi Parnes, king of the one-man bands, was hired at a wedding in Boro Park, at Ateres Chaya. On the news there was talk about a snowstorm brewing, so as soon as the wedding was over, Shabsi rushed to his van to head back home to Monsey. The snow had already begun to come down, and as soon as he made a left turn onto McDonald Avenue, he noticed there was a city bus stuck in the snow. He quickly decided to turn back and get out of that traffic mess, but just then another bus that was behind him also got stuck. So there he was, stranded between two buses, unable to move in either direction. And that's where he stayed. Ten hours later, at 9 a.m., when they finally began to clear the street, he was able to start the hours-long drive back home in the blizzard. The only problem was that he had a 7 p.m. wedding in Monsey. Baruch Hashem, he made it to Ateres Charna at ten minutes to seven. The chassan and kallah were thrilled that he made it on time despite the storm — although they thought he'd just traveled a few blocks and surely had a good night's sleep the night before.

Another issue that often comes up between the two sides is the size of the wedding band. It can run anywhere from one person to 50 pieces. About 30 years ago, I was involved in arranging a wedding in Atlanta, which was something I'll never forget. The father of the bride informed us that there would be three bands at the wedding. I asked him, "Do you mean there will celebrations in three different rooms?" He said, "No. there will be three bands in one room, all playing parts of the wedding."
One of them was our band from New York, to play the Jewish music. There was a 30-piece local orchestra to play the classical dinner music, and then there was a Moroccan band as well, because the chassan was of Sephardi descent. That night I witnessed how parents sometimes think that if they spend exorbitant amounts of money on the wedding, it will somehow help the couple have a better marriage.
I'll never forget the wedding I did for a customer in Monsey. It was in the middle of the summer, and as everyone got ready for the chuppah after the badeken, I realized with horror that the singer I had hired had not shown up. When I called him, he informed me that he was stuck in traffic but that he would be there any minute. That turned out not to be the case. I stalled as much as I was able to, but I began feeling sick. One of the musicians, violin player Yair Shahak, approached me and asked what was wrong. I explained the situation to him and he just smiled and said, "Ding, do you know what else I do? I happen to be the chazzan in my shul. Hand me that mic!" I gladly handed him the microphone, and the chuppah took off without a hitch. The hired singer eventually showed up, but Yair had already saved the day.
Then there was the super high-class wedding with so many instruments that the music was a veritable concert in and of itself. But as the orchestra and catering staff was setting up, we realized that the mechitzah the family had ordered never arrived. No problem: Ever-creative Neginah Orchestra moved its entire string section, consisting of 12 musicians, to the center of the hall, and voila — an instant kosher "mechitzah of strings."
Bottom line, as long as there will be weddings, there will be stories to tell. May we all share simchahs, no strings attached!
 (Originally featured in Mishpacha, Issue 765)
Oops! We could not locate your form.
>