| Washington Wrap |
Pete and Amy Surge in New Hampshire
| February 12, 2020
Left or lefter? The Democratic Party is at a crossroads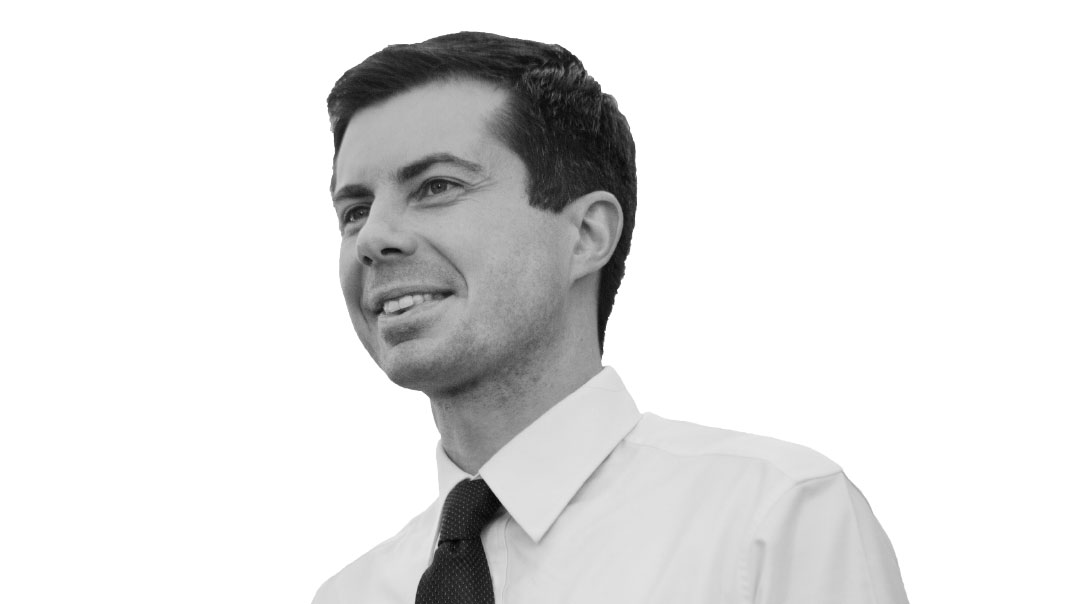 An Israeli in the snow.
That's how you could describe me as I skidded along a narrow two-lane highway in New Hampshire. The 56 miles from Salem to Manchester were, to say the least, a worrisome experience. There's not much snow in Tel Aviv.
Once I arrived, I encountered about 650 people gathered in a high school gym in Salem, a quaint town of about 30,000 people. On a bitterly cold night, they had gathered to hear Pete Buttigieg — the 38-year-old former mayor of South Bend, Indiana's fourth-largest city — who has improbably catapulted to the top of the Democratic ticket with a narrow win in the Iowa caucuses.
"Mayor Pete," as he is fond of calling himself, is running neck and neck with front-runner Senator Bernie Sanders in New Hampshire, and it feels like momentum is on his side. Buttigieg has managed to spin his chief weakness — youth and inexperience — to his advantage. Many of the people I spoke to at his rally repeated the youth mantra again and again. Biden and Sanders are past their prime, they said. They want fresh blood.
Even his lack of experience in politics is seen as an advantage among his supporters. Unlike Sanders and former vice president Joe Biden, Buttigieg has never been tarnished by Washington, D.C. — primarily because he's never been elected to serve at the federal level. He's perceived as a promise. Again, his liability has turned into an asset.
Gloria Walsh, a resident of Pelham, New Hampshire, told me that she's supporting Buttigieg because of his youth and energy. "I'd like to give this guy a shot," she said. "Look what he's competing with — people who are too old. Are you going to go with the guy who's slowing down or with the guy whose age is on his side?"

Pamela Kugler from Salem, New Hampshire, expressed a similar sentiment. "He looks like a fresh face and he's very smart. He seems to be compassionate. He cares about the country and I like that about him," she said. "I don't want any more politicians who are millionaires. I want somebody who's normal and has a life similar to mine."
Asked about Buttigieg's inexperience, she said that she also overcame challenges in her youth. "When I was his age, I had three kids, and I taught full time, and I had a great big house to take care of, and I was busy all the time. So if I could do that, he can do what he's going to do."
Despite his supporters' enthusiasm, it feels like Buttigieg is a compromise candidate — at least for the moment. He's attracting voters who are dissatisfied with the other options and who want generational change. That said, I would define the energy levels at his rallies as "polite." This isn't a 2008-era Obama rally, and it's certainly not a present-day Trump extravaganza. What's more, the young candidate isn't yet accustomed to his status as a front-runner: I've heard the same stump jokes in several states. In other words, for the moment, he's highly managed.
As soon as Buttigieg finishes speaking, streams of supporters flow out of the gym. Just 500 meters away, a different candidate is about to speak.
Senator Amy Klobuchar of Minnesota, 59, was a fifth-place finisher in Iowa, just behind one-time front-runner Joe Biden. On this day, polls show she is inching up the ballot in New Hampshire to third place. The enthusiasm for her candidacy is reflected in the number of people who have come out to see her on a cold night — 400. The crowd at her event is smaller than at Buttigieg's, but the energy in the room feels different. I would describe it as "more committed." Last Friday, in the last Democratic debate before the primary, Klobuchar managed to stand out. And as Biden's weakness begins to show, Klobuchar is suddenly rising.
Most of her supporters told me that they back her because she isn't radical (like Sanders) and because they want someone who can attract independent voters from the center. Again and again, they disparaged Sanders and Senator Elizabeth Warren, the two most progressive candidates in the race, who they believe will drive independents away and guarantee Trump four more years in the White House.
Russ Fournier, a parts manager for an automotive dealership in Salem, said he was attending his fifth Klobuchar rally.
"Her values align with my values, her policy choices align with my policy choices," he said. "She is for getting things done instead of having these big dreams that will never come to fruition. Sanders's [health care] plan and Warren's plan are not realistic. [Klobuchar] wants to build on Obamacare. I think she is the most experienced and qualified. And, not to be ageist, but her age is perfect. If you look at Trump, Biden, Warren, and Sanders, they are all in their seventies. If you look at Pete, he is in his late thirties. I don't think he's quite ready yet, but she is."
For Democrats, the next few weeks will be a battle — not only against Trump, but for the soul of their party. Is the party moderate or progressive? Is it looking for a fresh face or seeking experience? The outcome will determine not only the identity of the party's candidate, but of its voters as well.
(Originally featured in Mishpacha, Issue 798)
Oops! We could not locate your form.
>