| Text Messages |
Party Favors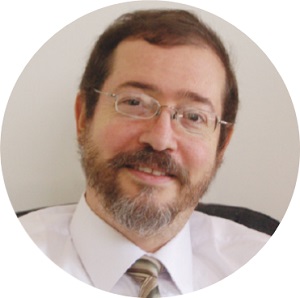 | July 10, 2019
Do we really want to be hyper-partisan political hacks?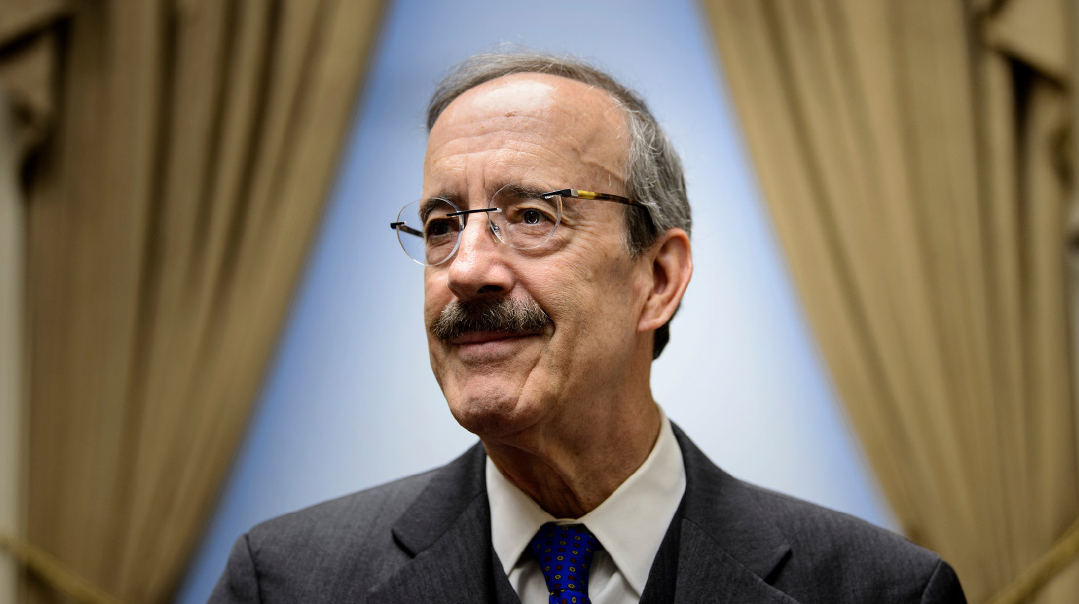 A
re you familiar with the name Eliot Engel? Readers who follow politics closely should be, but the rest might draw a blank. And there's a lesson in that too.
So who is Eliot Engel? I've been familiar with his name for a long time because since the late '80s, he's been a Congressman representing the Bronx political district in which I grew up. With the Democratic Party routing the Republicans in the November 2018 election, Engel moved from being the ranking member of the House Foreign Affairs Committee to becoming its chairman.
On most issues of domestic policy, Mr. Engel is a reliably liberal vote. On issues relating to Israel, he has always been one of the most reliably and outspokenly pro-Israel members of Congress, including bucking his party's president to oppose the Iran nuclear deal in 2015. Now he chairs the committee that addresses those issues.
When Somali-born freshman congresswoman Ilhan Omar accused American supporters of Israel of dual loyalties, Mr. Engel called it a "vile anti-Semitic slur" that was "outrageous and deeply hurtful" and demanded she apologize and "commit to making her case on policy issues without resorting to attacks that have no place in the Foreign Affairs Committee." He also pushed for the House resolution denouncing anti-Semitism that was later watered down to a bland denunciation of many forms of hatred.

But there's another very important thing to know about Mr. Engel, which is that he's highly successful at working in a bipartisan fashion. He did so for the last six years as the panel's ranking member and continues to do so as its chairman.
Veteran Washington reporter Susan Crabtree reported on the joint appearance of Engel and Mike McCaul, the Foreign Affairs Committee's current ranking Republican, at the most recent AIPAC conference in Washington. New Yorker Engel and Texan McCaul have opposing views on a host of domestic issues, but at AIPAC, they "publicly lauded each other's personal integrity and shared commitment to protecting the US-Israel alliance."
The easy rapport between the two lawmakers… was almost jarring in an era of Twitter storms and continuous partisan recriminations. "First of all, when it comes to foreign affairs, I think it's very important that partisan politics should stop at the water's edge — I think it's very important that other nations see us working together — and we've had that tradition on the Foreign Affairs Committee," Engel told the crowd.
McCaul… was wholeheartedly on board. "Eliot and I are very protective of the integrity of the committee — it should not be politicized. It should not be partisan," he said. "In fact, when we travel overseas, we travel not as Republicans or Democrats but as Americans representing the United States of America, and that's what is so great about it."
The cooperative relationship between Engel and McCaul, and more broadly between Democrats and Republicans on their committee, has also enabled them to work together on many other fronts as well. For example, the two lawmakers jointly decried Trump's decision to significantly draw down troops in Syria, demanded answers from the administration on how US military equipment ended up in the hands of al-Qaeda-linked terrorists in Yemen, opposed the administration's decision to bypass Congress to sell arms to Saudi Arabia and other Gulf allies, and sought to block the administration's decision to lift sanctions on a Putin-connected Russian oligarch.
"That kind of bipartisan cooperation on the oversight front," writes Crabtree, "is virtually nonexistent within other committees, from the leadership down to the rank and file."
So Mr. Engel is the single best kind of pro-Israel advocate there is. Yes, he's staunchly protective of its security and willing to challenge and beat back its enemies, including in his own party. But just as importantly, he's not a toxic personality, nor does he bombastically flaunt his views or taunt others in an attempt to "own" them, and so his pro-Israel stance doesn't boomerang back to actually generate anti-Israel sentiment. He works smartly in a quiet, bipartisan fashion to get things done.
In other words, he's not just pro-Israel, he's good for Israel. There's a huge difference between the two.
Why am I spending so much time talking about Eliot Engel?
He's a 30-year veteran of the House and a skilled politician who in his most recent primary race defeated three opponents, garnering 75 percent of the vote. But progressives have been making a big push against mainstream Democrats, especially ones with foreign policy records like Eliot Engel, and they've registered some big surprises, like Ocasio-Cortez's defeat of a veteran Democratic congressman and a progressive's recent strong showing in the Queens, New York district attorney primary race.
Now the Justice Democrats, the progressive group which backed those two candidates, is supporting a primary challenge to Mr. Engel by Jamaal Bowman, a Bronx middle-school principal. So here we have a progressive effort to unseat an influential, effective, veteran lawmaker who is not just one of Israel's greatest friends in Washington but who unites Republicans and Democrats in its cause rather than dividing them. Presumably he can use all the financial, political, and moral support he can get.
Yet a Martian arriving in these parts from outer space and perusing the Orthodox Jewish media to find out what Jewish earthlings hold about current affairs could be excused for believing that the highest agenda item for our community is the comment of a freshman bartender-turned-congresswoman who referred to detention camps for Central American asylum seekers as "concentration camps," or some other inanity she has uttered.
Open the local Jewish newspapers on any given week and the likelihood is the editorial and letters to the editor will focus on such momentous matters. One Orthodox rabbi wrote three op-eds in the space of five days exclusively about the concentration camp remark.
Forget about how counterproductive it is to lend a hand in making these nobodies into somebodies, to the point that Ocasio-Cortez herself has wondered "why so many grown men are obsessed with this 29-year-old." Forget about the parallel statements and actions by Republicans that an intellectually honest writer would accord equal attention.
This is about who we are. Do we want to be hyper-partisan political hacks that are indistinguishable from all the politicians and talk show hosts, right and left? Or as Torah Jews, do we want to engage in the kind of hishtadlus that's actually good for the Jews?
If it's the latter, then just one simple question: Have those papers published and has that rabbi written one word about the importance of supporting people like Eliot Engel — and there are many more like him — in any way possible?
When, to its shame, the House leadership, which is pro-Israel, buckled to pressure over the anti-Semitism declaration, there was endless Jewish media coverage. But recently, when Ted Cruz and Tim Kaine, the 2016 Democratic vice-presidential candidate, cosponsored the very resolution the House failed to pass, which got unanimous support in the Senate, it went almost entirely unreported. To be sure, there were no op-eds urging Jews to call or write to their Democratic senators letting them know their vote was appreciated.
It's almost too painful to contemplate, but it seems as if these editorialists, op-ed authors, and letter writers seek to knowingly antagonize an entire political party that controls half of the political system and may soon control all of it, garnered the majority of votes in 2016 and 2018, and dominates virtually every state and large city where frum Jews are concentrated. There's a word to describe when Jews consciously bring the antagonism of powerful non-Jews down upon the Jewish community, but I won't use it.
Many in our community seem to be in the grips of an approach that was anathema to the gedolei Torah of the previous generation, and which I find impossible to believe is countenanced by our current Torah leaders. Then again, nowadays, who even asks them?
Appropriate tribute must be paid, of course, to the concept of daas Torah. Not for us the unsavory notion, chas v'shalom, of relegating our gedolim to opining on the kashrus of pots and pans. But with homage duly rendered, when was the last time you saw their views cited in all the profusion of opinion and commentary on current affairs in our community's print and electronic media?
Originally featured in Mishpacha, Issue 768. Eytan Kobre may be contacted directly at kobre@mishpacha.com
>