| Cooks Compete |
Pancakes
| July 29, 2020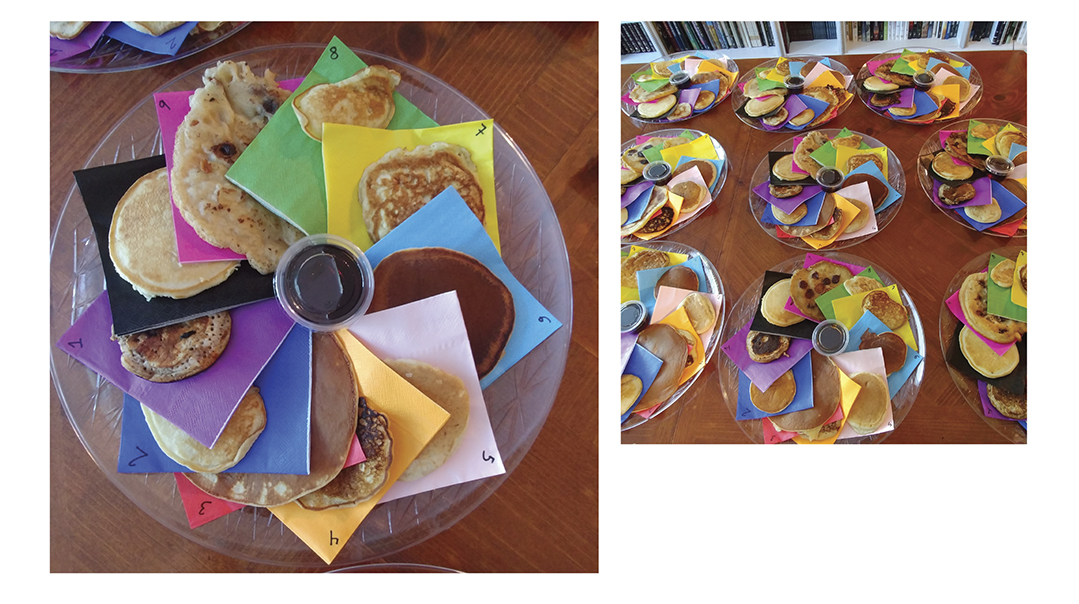 That syrup-coated pancake may not take much time to prepare, yet there's no denying its longevity in our kitchens. Everyone claims their version trumps all, so we put them to the test. Here's a stack of our favorites.
In keeping with social distancing procedures and avoiding gatherings, our Cooks Compete was done a little differently this time. Each person was given a recipe to make, then dropped it off by the host. After collecting all 10 batches of pancakes, a platter was made with 1 pancake from each recipe, clearly numbered on a different color napkin. Each platter was dropped off at each participant's house along with a rating sheet. That evening, everyone was welcome to log into a Zoom "Virtual Pancake Party" to enjoy each other's company as the pancakes were tasted and rated. The scoring was counted in the usual way and despite the different circumstances, a good (and delicious) time was had by all.
Click here for Basic Pancakes Recipe
Click here for Saftlass Pancakes Recipe
Click here for Best Fluffy Pancakes Recipe
(Originally featured in Family Table, Issue 703)

Oops! We could not locate your form.
>