| What I'm Holding On To |
Pages From the Past | March 10, 2021
"Just toss it!" is the rallying cry of these weeks. But some items we simply can't bring ourselves to discard. 9 writers share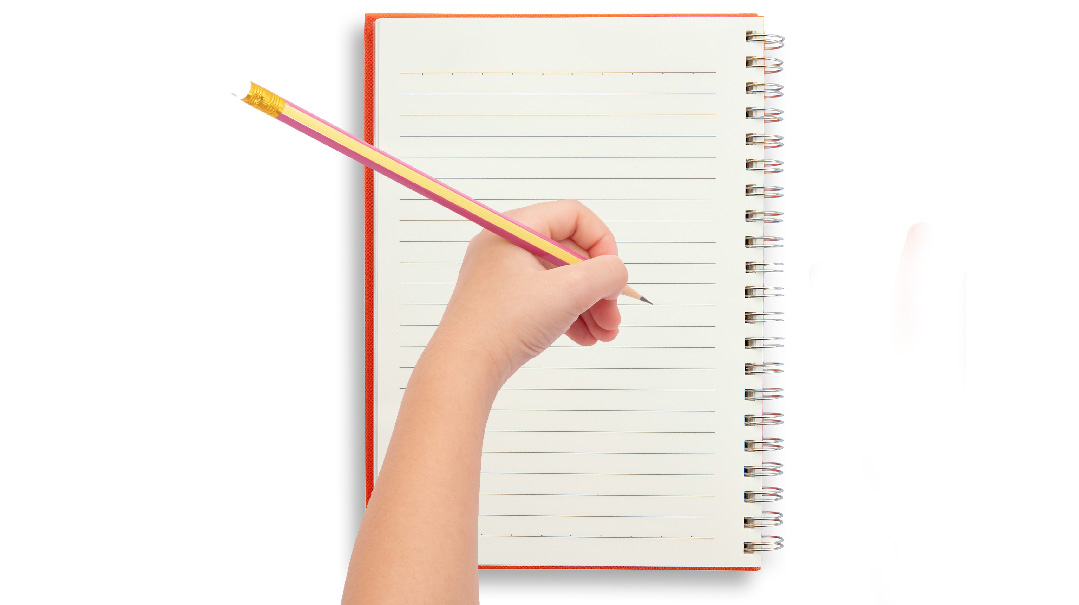 I was the kind of girl who tossed her notes in the trash on the way out the door the last day of school. Not because I don't value studies and knowledge (I do — I'm a teacher), but because I grew up in a clutter-free zone. We only kept the things we needed. Last year's notebooks never fell into that category.
I brought this approach into my marriage. Just ask my husband. I inadvertantly threw out his law school notes (corporate tax) in a fit of tidying, and they weren't the ones from the previous semester. Miraculously, my first grade notebook survived the clutter purges, and that's because Mrs. Weiss, my first grade teacher, saved it. She said it was the neatest notebook of her career, and she sent it home with my daughter around 13 years ago.
I can't bring myself to throw it away.
I rarely look at it, but when I do, I can see the child I was and assess her with the detachment of time. Excellent handwriting, moderate cutting skills, rudimentary drawing skills. I can see how carefully she copied journal entries from the blackboard, and the tidbits of information feel like lost messages from another era.
March 22, 1983 was sunny and windy; it was also the last school day before Pesach. April 18, 1983 — the sun is trying to shine. May 26, 1983 was a humid, cloudy day, and I'd gotten a new pair of shoes.
"The Child is father of the Man," William Wordsworth wisely observed. It's amusing to see the seeds of grown-up me in the sentences I wrote using assigned spelling words.
When I grow up, I will vote. I don't remember writing that, but I take my civic duty seriously, and I haven't missed voting in any election. If milk spills, it will stain. Here are early signs of a tendency toward neatness and hints of a person who will throw out her husband's important papers.
But even more, when I hold the blue marbled notebook and flip through it, I remember what it was like to be a first-grader learning to read. I remember the one-piece wood desk and chair. I remember Mrs. Weiss teaching letter sounds and combinations. I remember the closet where she kept the prizes she'd give us. But mostly, it reminds me of how the alphabet clicked together and made sense, and suddenly I saw words everywhere.
(Originally featured in Family First, Issue 734)
Oops! We could not locate your form.
>