| Cut 'n Paste |
Our Year of Divine Providence
| June 5, 2019
A place of true Torah, of ahavat Yisrael, and spiritual growth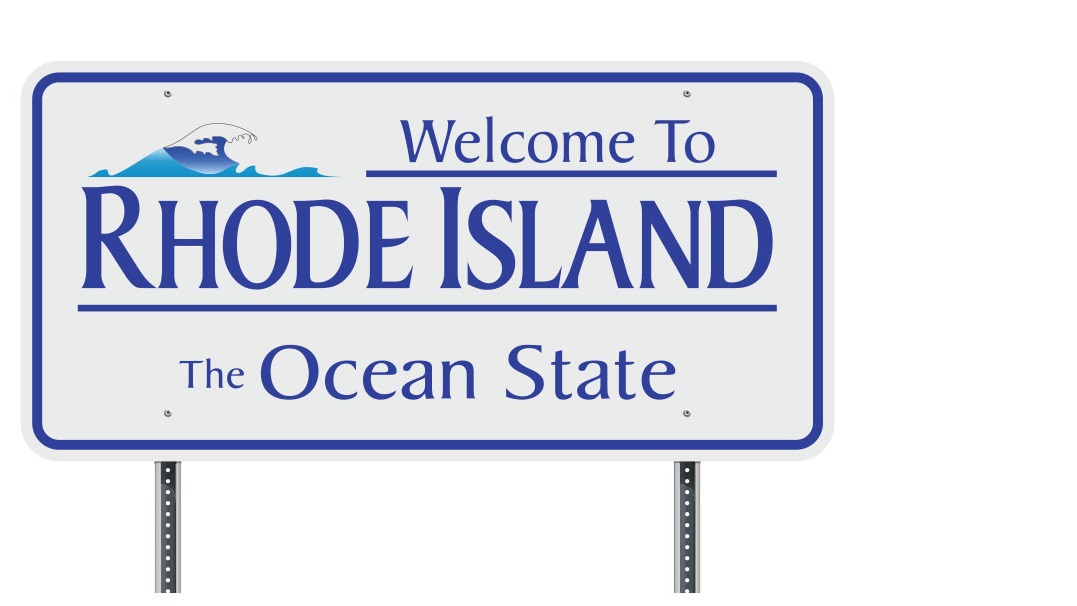 "W
hat do you think about Rhode Island?" my husband asked, knowing his work might take us there for the next year.
"I know it's the smallest state. Are there Jews there?"
Little did we know what was in store for us from the Divine… in (divine) Providence, Rhode Island.
On our second day there, the unofficial matriarch of Providence showed up at our door with a small potted plant of bright yellow flowers, a smile spread across her face. She is the head of the welcome committee, she told me. What's a welcome committee? I thought.
Our time in Providence has been beyond what we could ever have expected. In a place so far from centralized Judaism, Providence offers what I feel ideal Judaism should be: a warm, caring, ever-growing, connected environment, on the right path to bringing Mashiach.
Being from Queens, New York, we're used to a certain lifestyle. The comfort of takeout, pizza delivery, restaurants, fully stocked kosher groceries, lots of close family, and shuls galore.
Things here are simply just that — simple. There's only one Orthodox school, a handful of shuls, a modest kosher mini-market. (Chalav Yisrael milk only comes how often?) We'll grin and bear it, we decided. It's only a year, after all.
Now, eight months in, we're faced with bittersweet thoughts about our upcoming return to New York.
Never have we been invited to so many strangers' homes. Never have we had the opportunity to have complete strangers at our own Shabbat table, asking their names for the first time as we sit down to eat. Never have we encountered so many open-minded people so grounded in their ways, and unafraid of letting people into their lives, regardless of religious affiliation or political persuasion.
Every person makes his or her own connection, with Torah classes available every day of the week, at all hours, and all within walking distance. The kollel with nightly learning, full-time yeshivah, and kiruv program were a surprise to us New Yorkers, not realizing Jewish life could flourish to such a degree anywhere else.
It's a grab bag of people, many here without close family. In Providence you have the rare opportunity to make your own family, building bonds between fellow Jews that may not have happened if your own family were around. In our Queens enclave, we rarely had a Shabbat meal with someone not related.
A baby born in Providence is truly celebrated. Invitations to britot and l'chayims never have to be sent out. You just go. On a more whimsical note, a daughter who gets a haircut becomes the news of the day, with everyone showering compliments on the child and the parent, tending to the heart of the ever-fragile child's sense of self.
After the Pittsburgh massacre, the community was shaken. A vigil was held by the Jewish community of Providence that included those from the entire spectrum of observance. As directed by the rabbi of the community, many from the Orthodox community showed up. The feeling was that of unity, strength, and resilience, a feeling that stirred the remnants of our history as a people, whether it was understood or not. Though the entire proceeding may not have catered to the specifications of the Orthodox community, the rabbis present remained, emanating a presence and lending to the importance of the night. People from all walks of life, those with knitted kippot, brown hair, blue hair, dreadlocks, wigs, skirts, pants, or black hats all bore witness to the solidarity of the Jewish People that evening. The event may not have been nationally televised, but as we find in Providence, sometimes the best people to influence are the ones right next to you.
A life of simplicity, wonder, and centrality will be truly missed when we reenter the world of chaotic New York. We hope to be able to bring back with us the values we learned in Providence, and make them standard operating practice in Queens.
Hashem works in mysterious ways, sometimes revealed and others not. Though we will never know with certainty why He sent us here this year, we're willing to bet that we have a clue.
Thank you, divine Providence, for being what you are, a place of true Torah, of ahavat Yisrael, and spiritual growth beyond the confines of unnecessary materialism. We will forever keep you in our hearts, for we are forever changed. May Hashem continue to bless you and keep you, and may you continue to be a light for the nations.
 (Originally featured in Mishpacha, Issue 763)
Oops! We could not locate your form.
>