| The Gift of Forgiveness |
Our Children | September 9, 2021
Eli picked up the phone one evening to make an important call — only to find the phone line disconnected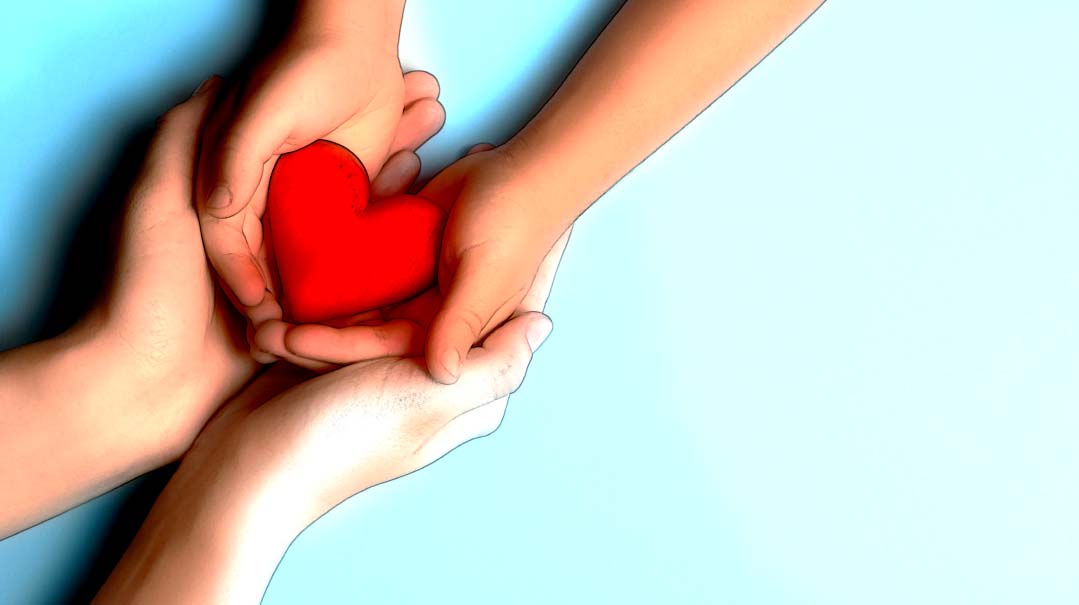 As told to Miriam Klein Adelman by Leah Schmidt
Many years ago, my husband was recruited to volunteer for an organization that helped at-risk teens. Eli considered this sacred work, and he really felt for the lost, confused teens, so despite the fact that he was teaching full time, he spent many hours working in Save Our Children.
Initially, Eli was recruited to volunteer for a few hours a week, but he ended up pretty much running the place because there was no budget to hire real staff. Eli did secretarial work and fundraising and stayed up all night talking to kids in crisis. He even brought some of them home, sometimes for weeks at a time.
Sharing my house with these troubled kids was hard for me, but I knew how important this lifesaving work was, so I went along. I remember David, an 18-year-old who would show up at his parents' home and terrify his younger siblings. His behavior reached the point where his parents had no choice but to put a restraining order on him. When he violated the order on Erev Pesach, the police arrested him. His parents called Eli, beside themselves — they wanted David away from his siblings, but they didn't want him in jail, especially not over Yom Tov! Eli worked the phones; half an hour before Yom Tov David was released into our custody. (David was safe with other children, just not his own siblings.)
Sarah was another complicated case — I clearly remember her father begging Eli to talk to her while his mother screamed at Eli for interfering. And our neighbors weren't particularly happy with these kids coming and going. Some of them complained to Mr. Gordon, the head of the organization. Still, Eli was serving a critical function, and most people did appreciate it.
Therefore, it was a shock when Eli picked up the phone one evening to make an important call — only to find the phone line disconnected. When he called the phone company, he was told that a Joseph Gordon had permanently disconnected the line.
Eli immediately called his boss.
"Sorry," his son said, "My father isn't well and can't come to the phone."
Then he informed Eli they wouldn't be needing his services anymore.
Eli eventually learned that Mr. Gordon was ill and his family had lightened his responsibilities by shutting down the organization. He also discovered that a volunteer at Save Our Children was jealous of Eli's success rate, and when he heard their boss was sick, he told the family that it was Eli who had overstressed their father.
Even after Mr. Gordon recovered a few months later and the organization reopened, Eli received no apology or even any acknowledgment of the poor way his dismissal was handled. He wasn't even invited back — someone else was hired to replace him.
Eli was crushed. After all he'd done, to be dismissed in such a manner was insulting and humiliating. Although Eli is generally easygoing and forgiving, it would take time before he could forget this insult.
Soon after Eli's work at Save Our Children ended, I discovered I was expecting good news. When I went for a sonogram, however, the doctor informed me that there was no heartbeat. Over the next four years, I suffered three more miscarriages, never carrying to term.
When I was expecting for the fifth time, I scheduled the routine sonogram. I wasn't at all hopeful; I was sure the doctor would once again pronounce, "No heartbeat." I braced myself for the bad news.
As I was waiting for the doctor, Eli called. "Leah," he said, "you won't believe this, but Joe Gordon just called. He said how sorry he feels for dismissing me from Save Our Children four years ago in such an insensitive way. He said he realizes how hard I worked, for no financial gain, and he wanted me to know he appreciates everything I did and how much he regrets the way the situation was handled. It wasn't easy, but I told him I forgive him with a full heart — and I meant it."
"Wow," I answered. "That's really special, it must have been hard. I'm impressed—"
Knock, knock.
"But Eli, I have to go now, the doctor's coming in. I'll call you later."
I hung up the phone.
The doctor walked in, looked at the sonogram, and said, "Ahh, there's a heartbeat."
Leah Schmidt is a dental technician in Chicago, Illinois.
(Originally featured in Mishpacha, Issue 877)
Oops! We could not locate your form.
>