| True Account |
Open House
| January 29, 2020
Lost, drenched, and despairing, I had nowhere to spend Shabbos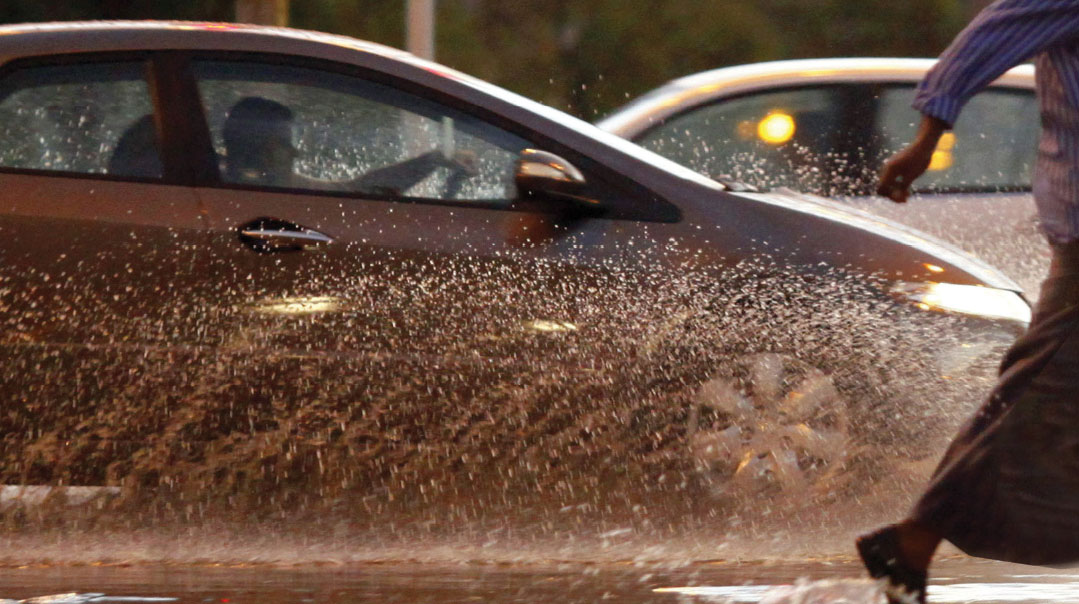 My daughter Gittel had been at the hospital in active labor for three days when she called me on Friday morning at 6 a.m.
"You might want to hurry," she told me. "The doctor says it won't be long."
Gittel's two sons were staying with us. I woke up my daughter Leah and updated her. My husband was overseas, so the plan was that Leah and my son Meir would prepare for Shabbos and watch the little ones while I was out.
"I'll probably be back before they even get home from school," I said as I left.
I arrived at the hospital in Ashdod at 7:30 a.m. It was a beautiful, sunny day. I found Gittel and her husband, Yossi, in the labor and delivery ward, but it soon became clear that things weren't moving that quickly after all. My friend Allison is a midwife at the hospital and was monitoring Gittel remotely from her home. At 2 p.m. I called her.

"Do you think it's possible I might not make it home before Shabbos?" I asked.
"Judging by how things stand now, there's a good chance that could happen," she answered. "But you shouldn't leave. Gittel needs you."
A few minutes later she texted me a contact number. The name read "Sonia."
This is my friend Sonia's number, she wrote. She lives near the hospital and she said she would be happy to host you for Shabbos if necessary.
That's when I realized this was for real.
I called Leah. "Hypothetically speaking, just in case the baby isn't born soon… how would you feel about being the 'Shabbos Ima' and Meir will be the 'Shabbos Abba' for the kids?"
Leah assured me that it would be fine. "Do you want me to drive over and bring you some clothes and things for Shabbos?"
"Nah," I said. "I'll probably make it home in the end. Don't bother."
Shabbos was at five. At 4 p.m. Leah texted me: I'm coming. She brought me a change of clothing and a tray of hot chicken for the three of us, and ran out.
I called Sonia. She was warm and friendly, genuinely glad to host me. She sent me a voice note with directions to her home. I listened to it as I ran to the car to put away all my muktzeh items before candlelighting. Then I ran back to Gittel's room, put my phone and car keys in a safe place, and went to light candles.
Then I realized I didn't know Sonia's last name.
At 8:53 p.m., a beautiful new baby boy came into the world. No words can express the intense feelings of gratitude and wonder you feel when your child has her own child. No words can express how close you feel to Hashem on witnessing the miracle of new life.
When I prepared to leave the hospital, my son-in-law was concerned because I didn't really know how to get to Sonia's house.
"No worries," I assured him. "I know her name is Sonia and she's Anglo. I know she lives at Rechov HaAri Hakadosh 4. Or 14. Or 40. How hard can it be? I'll ask when I get there."
(Excerpted from Mishpacha, Issue 796)
>