| tastes like shabbos |
Open Home, Open Heart
| May 11, 2021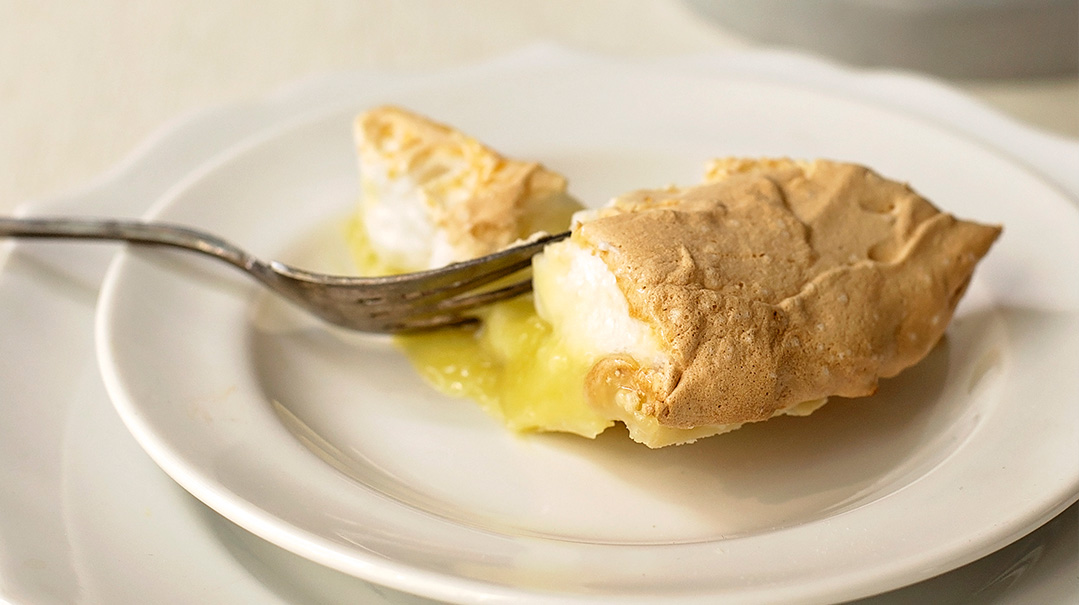 Photo Credit: Baila Rochel Leiner
"At the center of a home filled with chesed and love, our mother, Rebbetzin Miriam Belsky, stood side by side with our father, Rav Chaim Yisroel Belsky ztz"l, in his communal work drawing talmidim and others close to Hashem," says their eldest daughter Sarah Hindy Gross.
"It's hard to talk about my mother without talking about my father," adds Tamar (Belsky) Rechnitz. "They did everything together. Everything that happened in our house was both of them."
Rav and Rebbetzin Belsky welcomed countless guests into their home on Shabbos and Yom Tov, and provided support and guidance to Jews from all walks of life — new arrivals from Russia, yeshivah bochurim, highly intelligent knowledge seekers, and those who were in need of any kind of assistance. All were treated royally in the Belsky home, where the Torah traditions of selfless giving and an open home continued from the previous generation.
A Strong Mesorah
Rebbetzin Belsky was raised in Cincinnati, Ohio, where her parents Ben (Dov Aryeh) and Lena (Rochel Leah) Berkowitz often hosted locals and guests who were passing through. Mrs. Berkowitz would say to young Miriam, "Who else will take care of these people if we don't?"
Mimi — as she was known to family — attended the local day school through eighth grade. For high school, her parents sent her to Bais Yaakov of Baltimore, where she boarded at the home of Rav Hirsch Diskind. After high school, Mimi attended Rebbetzin Kaplan's seminary in New York, and every Friday night she would eat at the home of Rav Yaakov and Rebbetzin Kaminetzky, Mrs. Diskind's parents.
Rav Yaakov, the Rosh Yeshivah of Torah Vodaath, did much more than just host Miriam for the meals — he introduced her to Yisroel Belsky, one of his prized talmidim and a grandson of the founder of Torah Vodaath, Rabbi Binyomin Wilhelm ztz"l.
Culture Shift
Rabbi Yisroel and Miriam Belsky started out their married life in Williamsburg, and then moved to Brooklyn. Miriam and her two brothers had been raised in a comfortable home in an out-of-town community, so it was certainly a culture shift to raise a large family in Brooklyn with very little outside help, but she rose to the task.
"My mother never said, 'Oh, I wish I had this,' or 'I wish things were different,'" says Tamar Rechnitz. One year, a fire that started in a neighbor's house damaged much of their home, and the Belsky family had to move out for several months, moving back in right before Pesach with a new baby due shortly afterward. They didn't have homeowner's insurance, and her daughters remember that it was a very hard time for the family. But Rebbetzin Belsky didn't complain — she just moved on.
"I remember my mother standing at the stove on cold mornings, cooking us hot cereal — farina and Wheatena. She liked us to eat homemade, nutritious foods." Tamar continues. Rebbetzin Belsky wasn't someone who looked for shortcuts when raising her family, or when giving to others.
Food as a Tool
Rebbetzin Belsky cooked simple and consistent foods — her children used to joke that if she changed one of her recipes, their father wouldn't even know what to do with himself. He liked having the same menu, so that's what she did. "My father helped a tremendous amount with the Shabbos preparations, especially when we were younger," adds Tamar. "And my mother did everything with him in mind."
The table would be set Thursday night, always with real dishes. When Rav Belsky got sick, they started using disposables to make it easier, but Rav Belsky was always served on real dishes.
Tamar Rechnitz remembers going with her mother to Starrett City, Brooklyn, where many Russian immigrant families lived, to deliver homemade Shabbos and Yom Tov food. Rebbetzin Belsky also prepared and delivered food to residents of a nearby nursing home. "My mother involved us in whatever she did," Tamar explains, "and we thought it was normal — that this is what everyone does."
A typical Shabbos menu was homemade challah, gefilte fish and whitefish, chicken soup with black and white radish, spiced chicken, potato kugel, and a hot vegetable. For Shabbos lunch there was fish, eggs and liver, cholent, deli, cholent kugel, and salad. "On Shabbos, it was always chicken — meat was saved for Yom Tov. My mother prepared special foods for Yamim Tovim — teigelach for Rosh Hashanah, Pesach bagels, latkes on Chanukah, and stuffed cabbage for Simchas Torah," her daughter shares. "She would prepare enough cabbage for the whole yeshivah — hundreds of rolls — and they would come over to eat it in our home."
On Shabbos Chanukah, following a Belsky/Wilhelm family tradition that stems from an old zemer written by the Ibn Ezra, Rebbetzin Belsky would prepare what resembled a typical Thanksgiving meal — stuffed turkey, cranberry, sweet potatoes, and apple pie.
Rav and Rebbetzin Belsky always celebrated the birthdays of their children on Shabbos to make it more special. Rebbetzin Belsky would make or buy a birthday cake, and they'd have a big celebration.
Food was a tool — a way to enhance Shabbos, treat their guests, or draw in a lost soul. One of Rebbetzin Belsky's daughters says that food was one of the things her mother never said they couldn't afford. She bought food every week for countless guests in her own home and for the meals she delivered, and she knew that Hashem would provide what was needed.
No Reservations Required
Rebbetzin Belsky had an open-door policy, and hosted many talmidim from Torah Vodaath and other yeshivos. Two bochurim once showed up in the middle of a meal and asked to join, and the answer was, of course, yes. She would prepare plenty of food so that there would be enough for guests, but if there wasn't enough to go around, she would say she wasn't hungry and forego her own portion. Rebbetzin Belsky taught her children and grandchildren how to stretch a meal at the last minute to accommodate any number of guests.
Rivka (Gross) Loewi, a Belsky granddaughter, spent many Shabbosim at her grandparents' home. She remembers enjoying a beautiful Shavuos meal with her grandparents, and after the seudah was finished, a family showed up and apologized for being late. Rebbetzin Belsky reset the table and served the meal all over again! For many years, she washed all of the dishes after the meals herself, and she told Rivka that she actually enjoyed it.
"I remember my friends talking about how many places they were setting at their Shabbos table, and wondering to myself, How can they know how many people will show up?" reminisces Penina Goldstein, the Belskys' youngest daughter. Brocho Lehrfield, another Belsky daughter, says the attitude they learned from their mother is that it doesn't make you a martyr to have last-minute company or not know how many guests you'll have — it's what you do, and it's normal.
"Anyone seeking a Friday night meal had an address in Brooklyn to go to — the Belskys," says Rav Yissachar Dov Krakowski, Rabbinic Coordinator for OU Israel. "You didn't need to call up before; all you needed to do was show up. When the meal was over, Rabbi Belsky didn't bid his guests farewell; he would bring out snacks and sing with whomever wanted to remain. With each song he sang, he would share a story. Because Rabbi Belsky's kavod habriyos knew no bounds and he had respect for everyone, all sorts of people ended up at his Shabbos table. Not every guest was a dream guest, yet Rabbi Belsky and his rebbetzin treated them as honored and esteemed company" ("An Unconventional Gadol," Jewish Action, vol. 76, no. 4, p. 34).
When Rav Belsky got sick, the family discussed putting up a sign in Torah Vodaath letting the bochurim know so that they wouldn't request Shabbos meals there. When Rebbetzin Belsky found out, she said, "No — we have to make it work. This is what Poppy [Rav Belsky] wants, and we're going to make it happen."
Like a Queen
Friday night after licht bentchen, Rebbetzin Belsky would lie down to rest. At the meals, Rav Belsky insisted that she stay seated like a queen, and the children would do the serving and clearing. The girls would usually plate and serve the food, and the boys would clear everything up — everyone pitched in.
Rav and Rebbetzin Belsky would always pass the food around twice to make sure everyone had had enough to eat. Rebbetzin Belsky would schmooze with the guests, asking where they were from and making them feel comfortable. Yitzy Schuss, a talmid of Rav Belsky, recalls his first Shabbos meal at the Belsky home. "Rebbetzin Belsky asked where I was from, and when she heard Connecticut, she said, 'Oh, we're alike — I'm also from out of town!' And she offered that if I ever needed anything, I should ask her. It made me feel so at ease."
At Shalosh Seudos, Rav Belsky ate in the yeshivah, and Rebbetzin Belsky would invite a neighbor who was mentally unstable to eat with her and her daughters at home. This woman came every week, and the Rebbetzin would sit with her and take care of her.
Second Nature
Rebbetzin Belsky has struggled with Alzheimer's for over a decade, likely does not recognize her family, and is unaware that her husband — the Rosh Yeshiva, Rav Belsky — was niftar. Her selfless nature, however, has not changed. A few years ago, hearing a woman mention that she was cold, Rebbetzin Belsky immediately started unbuttoning her own sweater to provide warmth for the other person. This automatic response reflected her life's mission of giving to others.
May Miriam bas Rachel Leah be blessed with arichus yamim, and continued nachas from her many children, grandchildren, and great-grandchildren around the world.
Some of the information shared here is from The Story of Rav Belsky by Etti Goldstein, with permission of the copyright holders, ArtScroll/Mesorah Publications, Ltd. A full chapter in the book is devoted to stories of Rebbetzin Miriam Belsky.
Rebbetzin Belsky's Lemon Meringue Pie
1 readymade pie shell
1 cup sugar
¼ cup cornstarch
1½ cups cold water
¾ Tbsp oil
¼ cup lemon juice
3 egg yolks (reserve whites for the meringue)
Meringue
3 egg whites
⅓ cup sugar
1 tsp cornstarch
Preheat oven to 350°F (175°C).
Place pie shell in the oven and bake for 10 minutes.
Meanwhile, combine sugar, cornstarch, and cold water in a saucepan over a low flame. Cook until thickened. Remove from fire and add in oil and lemon juice. Mix well.
In a small bowl, beat the yolks with a fork. Pour some of the sugar/lemon mixture into the yolks and mix, then pour the yolks into the pot and mix until combined. Pour into the par-baked pie shell.
Beat together the egg whites, sugar, and cornstarch for the meringue. Spread the meringue on top of the pie and bake for 25 minutes.
(Originally featured in Family Table, Issue 742)
Oops! We could not locate your form.
>