| LifeTakes |
One Big Cholent | July 10, 2019
While I felt bad about my burned cholent, I wasn't worried. Somebody would have enough for us and our guests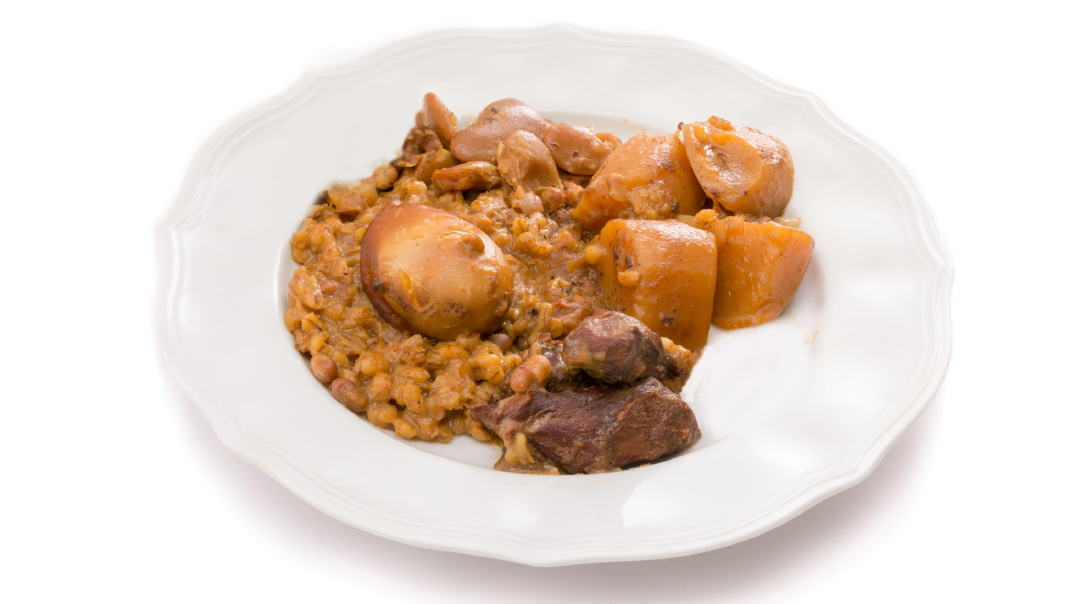 s
T
 his Shabbos, I awoke to the smell of popcorn. It was my cholent, withering away in my crockpot.
But I knew we'd be okay — we were in the country. The country, that iconic place of shared space and sunshine, shared goggles and clotheslines, and plenty of cholent to go around.
Last year, my bungalow had been "far." Meaning, my kids could still run to the swing set in their pajamas, but I couldn't see them from my porch. I had a half-minute walk to the center of things. When people from the inner circle asked me if I felt out of it, I didn't know what they were talking about; I enjoyed having my space.
This year, the entire bungalow colony was my porch. My kids opened the door in the morning and scanned the swing set to find their cousins and friends. The two lawn chairs parked in the space outside, which served as a porch, were dragged around the yard to accommodate swing-set-watching mothers and DMC-ing teenagers. And truth be told, I enjoyed it.
There was always company, always people around, for us, for our kids. I had to adjust to the fact that when my front door was open, which was quite often, we had zero privacy, but on the other hand, my kids were entertained for hours right outside my window. And if I had to run out on an errand, or didn't make it to the pool, there were other able and kind mommies there to keep an eye on things.
So while I felt bad about my burned cholent, I wasn't worried. Somebody would have enough for us and our guests. Just last Shabbos, I had made a huge cholent, thinking I'd share with the neighbor who had run to the emergency room with a child on Friday morning. That had been a perfect cholent — wet but not watery, golden and rich with flavor. It had bubbled gently overnight and had filled our little house with that perfect cholent smell. I felt proud that I'd mastered the art in a strange kitchen with an unfamiliar crockpot.
This week I'd made it the same way, only smaller. I added a little water before Shabbos and turned the crockpot on low. Our Friday-night tastings had shown tremendous promise, but alas, on Shabbos morning, the potatoes looked like leather and the beans were stuck to the side in an unidentifiable, black mass.
I stepped outside and found a sister-in-law on her porch. I told her about my burned cholent and my company. No problem, she had lots and would send some over.
I set my table and made my salads. Emphasis on salads — that would basically be my meal. My guests came. The fish course was good with the dips starring prominently, and we moved on to the eggs and salad.
There was a knock. The neighbor from across the yard came with elegant white individual bowls of cholent and kishke. My kids looked at the dark beans in steaming gravy and said, "Hey, no potatoes!"
We decided to see what could be salvaged from ours. We extricated a few dry but flavorful potatoes, along with a crispy kugel that had safely sat atop the mass. Between the neighbor's delicious kishke and beans and my crumbly potatoes, we enjoyed a complete cholent experience.
(Excerpted from Family First, Issue 650)
Oops! We could not locate your form.
>