| On Site |
Shot in the Dark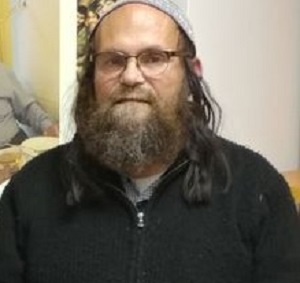 | March 1, 2017
M ost rooms of the Yad L'Yad chesed organization in the Israeli town of Lod are buzzing with askanim on their cell phones. Yet there's one small alcove that doesn't deal with care packages and checks but rather another kind of tzedakah — inside 93-year-old Michoel (Marcelo) Almagor is creating an invaluable gift of the past for the generations of the future.
When Almagor arrived in Eretz Yisrael from Romania in 1948 he settled in the nascent town of Lod and opened a photo studio. He would go on to take tens of thousands of pictures documenting the history of his adopted city and of the country at large for over half a century. Those priceless photos were sitting collecting dust in forgotten albums until Yad L'Yad director Reb Yaakov Gloiberman encouraged his elderly friend to make those pictures available to the public through modern technology — and he would provide the means.
Not only did Gloiberman ensure that an entire history book of pictures would be universally accessible he also gave Almagor a new lease on life.
"About five years ago word got to me that Michoel was in the hospital " says Reb Yaakov. "He told me he was dying. I said to him 'You are not going to die! What you will do is get out of here come to my office and catalog and immortalize your life's work.' "
Infused with a new purpose the old man indeed left the hospital and since then has immersed himself in this documentation project having become proficient in the latest scanning and uploading gadgets as he sits for hours in the small office enshrining for posterity a slice of history he lived through and captured on film.

Diary of Detention
Michoel-Marcelo Almagor was born in the Romanian village of Majersto in 1924. "I'm a second-generation photographer — I was practically born with a camera in my hand" he says relating how his father was also a photographer and trained him from an early age. In 1940 when Michoel was 16 his father sent him to apprentice with a friend and colleague who owned a photography business. But the mentor was taken away by the Nazis for forced labor and so Michoel was left alone to run the business. (Romania started out as neutral territory during the war switched sides twice and finally sided with the Allies and some people like Michoel were able to stay safe in hiding. His father however was taken away.)
After the war Michoel returned to his hometown and worked with his father who had survived the camps. But he had no desire to stay on the blood-soaked soil of Europe; he planned his aliyah by joining a Hachsharah training group became a group leader and in 1947 was given a group to lead to Eretz Yisrael on an illegal Ma'apilim immigrant ship. The jam-packed boat however was intercepted by British war ships off the Mediterranean coast and rerouted to Cyprus where the passengers were sent to detention camps.
"Before we boarded ship I followed instructions and threw my camera overboard but luckily there was another fellow who didn't listen to orders and kept his camera under his clothes. So we became partners and were able to photograph every aspect of the detention camp eventually creating an entire album " says Michoel.
The British he remembers didn't pay any attention to the picture-taking. They stayed on the other side of the fence and left the running of the camp to the refugees. "Conditions were awful — there was little food poor protection from the harsh weather no sanitation or privacy — but we did have autonomy and managed to photograph everything: the kitchens the beit knesset religious and social life the broken Holocaust survivors who found themselves locked up again. We couldn't develop any of the photographs of course but we kept taking pictures until we ran out of film."
Oops! We could not locate your form.
>