| LifeLines |
Olive Branches | May 29, 2019
My neighbors cut off my light, air, and olive tree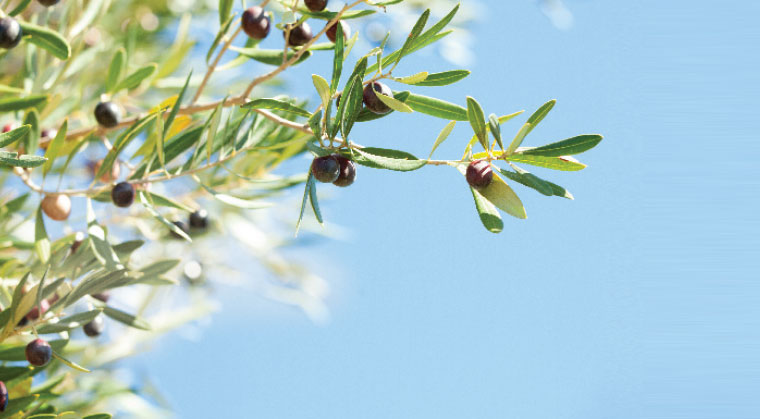 where space has been at a premium ever since the days of the Canaanites, when every king in the world jockeyed for territory in this coveted land.
We who are fortunate enough to have made this land our home know the value of every centimeter of real estate here and understand what a difference an extra room or two can make to a family living in cramped quarters. Often, however, a family's expansion comes at a cost to their well-meaning neighbors.
Three years ago, when the Kallerman family living next door requested our permission to expand their apartment, my husband, Yisrael, and I were initially hesitant. About ten years earlier, we had given our consent to another one of our neighbors to build out, and during their construction two fruit trees in our backyard had been accidentally uprooted. The Kallermans' proposed expansion was guaranteed to uproot the one remaining tree in our backyard, a stately olive tree, because in order to access the space where they planned to build, they would need to dig up a part of our backyard. More significantly, their renovation would restrict our light, air, and privacy, and reduce our property value. It would also block our access to the outdoor storage shed that sat just past our backyard, adjacent to the area upon which the Kallermans wanted to build.

We live in a ground-floor apartment, which has the dual advantage of being easily accessible as well as having yards in the front and back. The big disadvantage is that our windows are at eye level, and neighbors and passersby can easily see inside. Thirty years ago, when we bought the apartment, Yisrael planted bushes and trees in our front and back yards to block the direct view into our apartment. Two of the trees he planted in the back were olive trees, which provided optimal shade and required almost no maintenance after they outgrew the sapling stage. Now, only one of those olive trees remained.
In order to receive a permit from the local municipality to expand their apartment, the Kallermans needed signed consent forms from all the neighbors who would be affected by their construction. Yisrael and I were the ones who would be the most affected by their construction, and we were hardly eager to sign our agreement.
Yisrael, in particular, was unhappy with the idea of another neighbor infringing upon our space. "Remember what happened to the trees last time a neighbor did construction?" he said to me. "That time, it was a mistake, but this time we're guaranteed that the other olive tree is going to be uprooted."
I shared his hesitations, but I reminded him that the Kallermans were living in a two-bedroom apartment with six young children. "They desperately need the space," I pointed out. "And they can't afford something bigger."
Having raised ten children ourselves in a small Israeli apartment, we both understood how important the added space was to the Kallermans.
(Excerpted from Mishpacha, Issue 762)
>