| Family First Feature |
Off the Top of My Head
| September 2, 2020
Three veteran sheitelmachers answer their most frequently asked questions, giving us a heads-up on upkeep, storage, and other solutions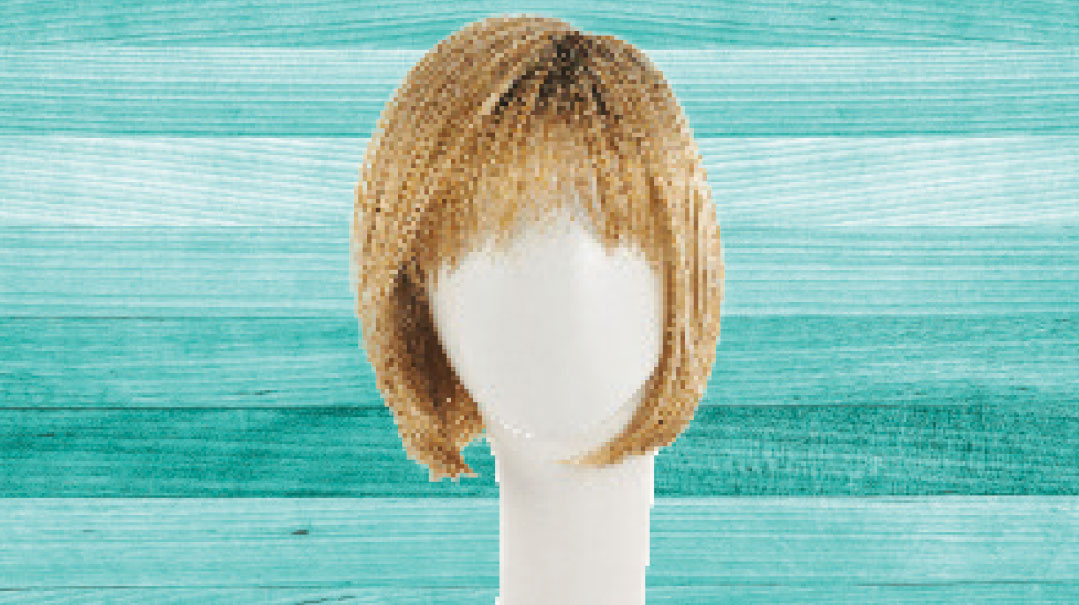 As soon as she marries, a girl enters into what might just be the most complicated relationship of her life. Custom or brand-name, curly or straight, long, short, highlighted, or ombre, the decisions she's made in the weeks leading up to this all come together in one climactic moment as she dons her very first sheitel. Then come the questions, doubts, uncertainties; sheitelmacher appointments and urgent alterations; and then anxiety over how to handle this multi-thousand-dollar purchase that needs to faithfully serve the new kallah daily for, hopefully, a good few years.
It's not just newlyweds with questions on how to get the bangs for our sheitel bucks. We all want our wigs to look beautiful, we want the style to hold, and of course, we'd love to stay ahead of the trend without blowing our budgets on a new piece every year. The experts offer their tips and tricks.
MEET THE EXPERTS
Yocheved Gross has been in the hair and sheitel business for 21 years, specializing in styling hair and wigs for weddings and other special occasions. She recently partnered with Cami Esses to launch hairandblush.com, an online hair and makeup academy with a range of in-depth classes for budding professionals.
Pnina Cohen has been working as a sheitelmacher in northwest London for 13 years. She trained under Elisheva Klein and Noami Hackenbroch, and strongly believes in the value of learning from experts. And of course, for those starting out in the field, to practice, practice, practice!
Bosmat Tzfira (Braitman) is the founder and owner of the well-known salon "Bosmat" in Har Nof, Jerusalem. She's an experienced sheitel manufacturer and stylist who has trained dozens of sheitelmachers in all aspects of professional hairdressing, including sewing wigs, setting, and styling.



STARTING OUT
I'm getting married soon, and looking after my new sheitels seems incredibly daunting (I'm not even sure I can get them on right!). What's something every newlywed should know about wearing and caring for a wig?

Pnina: Here's what I'd love you and every kallah to know: brush your sheitel. Don't be afraid, and don't let the knots accumulate, because if it becomes a "nest" the sheitelmacher has to spend time combing out all these knots and that can pull out hair.
Also, go back to your sheitelmacher right away if something goes wrong — don't wait for six months, at which point it may be too late to get a refund or have something fixed under your guarantee, such as re-coloring, or cutting.
And one last point that kallahs don't like to hear, but that would save them a lot of frustration. Don't buy all your sheitels at once! Kallahs frequently buy two or even three sheitels before they're married, and this usually doesn't work. They buy too fast, or without a solid knowledge of what they like, want, or need. I run a side business selling secondhand wigs, and it's always full of sheitels that kallahs have given up after a very short time.
So I'd advise every kallah to start with buying one sheitel. Get used to it, see what you like and enjoy, because you'll only really know these things after you start wearing it. Set aside the money, and buy a second or third wig after a few months, or even a year, when you're confident in what you want.
Bosmat: Mazel tov on your upcoming wedding! Kallahs — and experienced sheitel-wearers — might not know this, but many sheitelmachers offer short courses on caring for and maintaining your sheitel in a safe, practical way. It's often worth it to take the course even if you have no intention of doing sheitels professionally, just to have the confidence to handle your sheitel well.
KEEPING THE SET
I have a great sheitelmacher and I love how she styles my sheitel. The problem is that the style doesn't seem to last, and I find myself scheduling appointments more and more often. Redoing the sheitel is costly and can't be too good for the hair, either. How can I minimize the need for my sheitels to keep getting washed and set?

Bosmat: First off: Get to know the natural tendency of the hair. The set will last longer if the style suits the natural fall of the wig. For example, a very straight wig will not hold curls for a long time no matter how hard you try.
Another tip: Speak to a sheitelmacher about learning how to use pin-curls, T-pins, and rollers to keep the style between sets. Many sheitelmachers will be happy to help you learn these basic skills to help the style stay as long as possible.
For best storage, keep the sheitel in a closed cupboard, and definitely not near an open window where the wind can ruin the set or make it frizzy.
Pnina: One of the most important things is to brush the sheitel. Many people are frightened at the idea because they think it will ruin the style, but a sheitel often looks limp and stringy when unbrushed.
A few things to avoid: wearing the sheitel while cooking, tossing it down on any available surface, and having greasy hair or face underneath the sheitel. (Foundation is one of the worst hairline-greasers; it makes the whole sheitel need washing more often.)
The best place to keep your sheitel when you're not wearing it is on a Styrofoam head, in the closet. This protects it from dust and stops it from being exposed to moisture in the air. The worst place is in or right near a bathroom, because that makes it fluffy and frizzy and the style comes out.
Yocheved: Correct storage is key when it comes to extending the time of your set! My recommendation for storage is on a head, in an open space, with cool temperatures. Don't store it in a bathroom, near or facing an A/C unit, or in a hot or steamy room.
For those of you with curly, wavy, or bouncy sheitels, store it on a short Styrofoam head in the middle of a shelf, which will make the curls hold in place. Don't let the curls hang because that's going to straighten them out. Instead, let the curls sit in an accordion-type set and the set will hold a lot longer.



ON THE GO
I travel often, and usually end up taking a second sheitel along so as not to travel wearing the one that's been done up for Shabbos or a simchah. How should I pack my Shabbos sheitel so the style doesn't get ruined on the way?

Pnina: Wrap the sheitel in tissue paper. It protects the curls from getting squashed.
Bosmat: If you want to avoid taking a bulky wig box, use a medium-sized shoebox instead. Stuff the inside of the net with paper bags or paper towels, filling the space completely in order to keep it shaped right. Lie the sheitel on its side gently.



THE DIY DEBATE
My friends tell me that washing and setting my own sheitel is a simple and easy way to save time and money. I'm uncertain about this — is washing my expensive custom really as simple as doing my own hair?

Yocheved: Don't do it — unless you have the knowledge. Especially when it comes to sheitels with lace fronts, you need to learn from a professional how to wash your wig. For those who would love to do their wig at home but don't want to spend the time or money learning professional hairdressing, there are courses available that are designed to give you basic at-home knowledge.
Pnina: I never recommend washing and blow-drying your own sheitel if you haven't been trained, because things can easily go wrong. A quick course often isn't good enough; people can burn the hair so easily, it takes just one — very expensive — mistake.

I invested in a "wash-and-wear" sheitel that doesn't need much styling — it air-dries naturally exactly how I like it. It's not a lace front or lace top and I'm happy to wash it myself at home. What's the best way to go about this?
Bosmat: Here's a step-by-step guide to washing and setting a sheitel at home. (Of course, this is not something to try unless you're confident and have the recommendation of your sheitelmacher!)
First, brush the wig very gently (look for a brush that's extra gentle so as not to pull out hair). Brush from the inside, not the outside, and take care not to stretch the net. Start brushing about an inch from the ends of the hair, using little strokes, and slowly "build up" until you can run the brush from the roots to the ends.
For very knotty hair, you can buy leave-in conditioner to soften the hair. Then you can brush it out, and wash as usual.
Next, wash the sheitel, preferably with a moisturising shampoo. If you're a blonde, invest in a good product for maintaining blonde coloring. I like to mix the shampoo with water and soak the sheitel in the bowl. Shampoo, as opposed to conditioner, may come in contact with the skin top.
People think it's the conditioner that gives shine, but actually, that comes from a good cleaning with the shampoo. Brush the hair through again with the shampoo in — this is the most important part of the process. Clean hair has a natural shine, and combing through the shampooed hair will make it super clean.
One caveat: If the sheitel is particularly knotty, don't try to comb all the knots out at the shampooing stage, since that could tear the hair out. Either start with conditioner, comb out all the knots, and then wash from the beginning (with shampoo and then conditioner) again, or simply brush through with shampoo without working to untangle all the knots (about 50 percent is fine), and do the full combing-out process during the conditioning.
When it's fully brushed, rinse the hair well and gently squeeze out the water.
For conditioner, again, a moisturizing product is the best choice. You can mix it with water in a bowl again, but this time don't put in too much water, because you want it creamy, not liquid. You can either put the sheitel in the bowl to soak in the conditioner, or pour the conditioner-water mixture over the wig, but it's very important not to use conditioner on the fabric part of the skin top! Just condition the hair itself.
Leave the conditioner in for 15–60 minutes. This will make the hair soft and nice smelling. After that, rinse out the conditioner, and when you think you're done, rinse it again! It's a common mistake to leave conditioner in the sheitel, especially in the area behind the ears. Make sure the hair is completely free of conditioner before drying.
Leave the sheitel to dry on a head, where it will dry in the correct shape. The way the hair dries is the way it stays (even if it's going to be blow-dried, the way it naturally dries makes a big difference). If you're looking for a wavy, full look, "scrunch" the hair in a towel first. If you like a flat, straight look, dry it combed-through on a head.
If you've learned how to use them, pin-curls and T-pins in the right places can do half the job of styling for you. Resist the temptation to touch or check on the hair until it's fully dry. You don't want to interfere with the process or get the hair frizzy or greasy.
A few tips: If a sheitel is very dry or lifeless, look into (or ask your sheitelmacher about) the options of hair treatment masks that can help revive it. If you're using one on your own, apply it between the shampoo stage and the conditioner. Make sure not to let the mask touch the fabric of the skin top. The best way to achieve results is to let the hair soak in the mask overnight, inside a plastic bag, and in a warm area.
If a sheitel is extremely greasy, you can add some dish soap to the shampoo, and leave the mixture in for about ten minutes. In this case, use minimal conditioner, and wash out the conditioner thoroughly right away.
I only have one sheitel, and I'd love to change the style a little for Shabbos, Yom Tov, or a simchah — without running to the sheitelmacher each time to reset the style. Any easy DIY techniques to dress things up on my own?
Pnina: Be natural, and treat it like it's your own hair. So many girls are great at styling their hair, whether half-up, all-up, or leaving it all down. But when it comes to their sheitel, they're afraid of touching it. Go to town with your sheitel! Be natural, try a different way of clipping it up, mousse it, experiment with hairbands or barrettes. Treat it as if it's your hair — because that's really what it is!
Yocheved: Buy a nice rhinestone clip or bobby pin, pull the hair up on one side, use bobby pins to secure the hair in place, and dress up the look with the gemstone barrette. Quick, simple, and affordable.
DON'T TRY THIS AT HOME
I've always enjoyed working with hair and I'm pretty good at styling sheitels, too. The only thing is I've never trained specifically to work with wigs. What should I avoid trying on my own, and leave for a professional sheitelmacher?

Yocheved: Never, ever, ever, trim a sheitel on your own, no matter what. Not on a Styrofoam head, not on your own head, not even a single hair — it may be tempting to try to figure it out on your own, but don't do it!
Bosmat: If you don't have professional training, don't experiment with washing or setting a lace-front or lace-top sheitel. Those have extremely delicate fabric and if you wash them yourself at home you may lose the manufacturer's guarantee.

(Originally featured in Family First, Issue 708)
Oops! We could not locate your form.
>