| Job Search |
Nursing Home Administrator   
| December 9, 2020
Nursing home administrators work in long-term care facilities, assisted living facilities, and retirement homes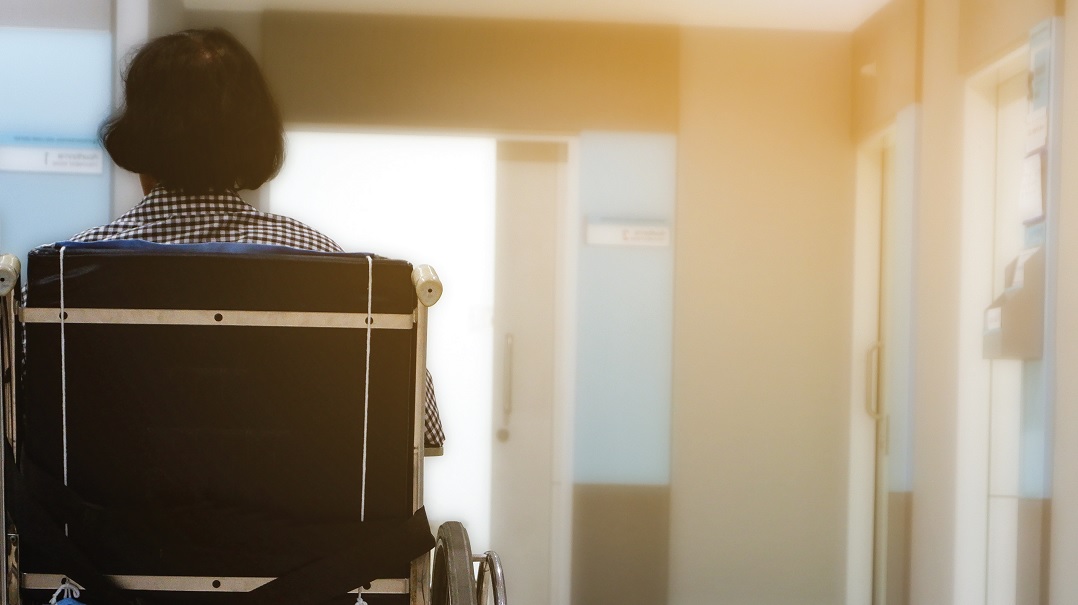 What will I be doing all day?
As the person in charge of all of the non-medical operations in the facility, a nursing home administrator has a wide range of responsibilities and roles. Some of these include:
1. Hiring, training, and managing staff,  and ensuring that they follow the policies for safe care
2. Meeting prospective residents and handling admissions, planning and overseeing the residents' care together with the clinical staff, and maintaining communication with the residents' families
3. Creating a budget, finding vendors for medical and other supplies, overseeing the billing, and marketing the facility
4.  Managing the facility's support staff, such as the food and janitorial staff
5. Keeping abreast of current state and federal regulations for the nursing home industry, including regulations about health insurance, cleanliness and residents' safety, and ensuring that the facility is in compliance with those regulations
What kinds of settings can I work in?
Nursing home administrators work in long-term care facilities, assisted living facilities, and retirement homes.
What kind of schooling do I need?
To become a licensed nursing home administrator (LNHA), you must have a bachelor's degree; it's common to earn a master's as well in healthcare administration, business administration, or another related field.
In addition to a degree, you must receive certification to work as a nursing home administrator. Each state has its own requirements for licensure, which generally include completing specific coursework, an internship working as an AIT (administrator in training, typically an unpaid position), and passing a licensing exam.
Do I have the personality for it?
A good nursing home administrator should have excellent leadership and interpersonal skills, and be organized, efficient, and good at business management. He must be able to work well under extreme stress, and be good at multitasking and conflict management between staff members.
What can I expect to earn?
Salary varies depending on factors such as the size of the facility and its location.
National average salary: $117,500
Salary range: from $80,000 to an upper limit of $275,000
TALES FROM THE TRENCHES
ELIE SCHIFF, North Woodmere, NY
Administrator at Brooklyn Center for Rehabilitation and Residential Home Care, Crown Heights
Graduated from: FDU (M.A. in Accounting), completed nursing home administration studies at Touro College


Years in Field: 8
MY TYPICAL DAY AT WORK
An administrator's goal is to run the best possible facility, in every aspect of its operation, in each department. I see myself in the role of orchestra conductor, putting things into place, constantly trying to implement systemic changes and make sure everything that goes on in the nursing home day to day is running smoothly.
This includes overseeing all of the departments: admissions, rehabilitation, nursing, social work, activities, dietary, housekeeping, maintenance,  financial, marketing, etc. I communicate with the department heads each day during morning meetings and throughout the day. On a typical day, I'll also spend time purchasing equipment and supplies, updating and implementing new policies, and doing rounds on our resident units. I try to be as visible as possible on the resident floors, to the residents and line staff, and when I'm in my office, staff members are constantly coming in with questions.
Another important responsibility is to make sure we're adhering to all the continuously changing regulatory requirements in the industry. For example, our nursing home's family-visitation policy has been in flux due to COVID; one day, we can allow supervised visits, and another day we can't, based on the facility's COVID testing results.

HOW I CHOSE THE PROFESSION
While studying for my master's in accounting, I realized that I needed to find a field that provides more social interaction. Nursing home administration offered a great balance between desk work, leadership, interacting with and supporting a team and — the best feeling of all — being able to make a positive difference in residents' lives.
WHAT I LOVE MOST ABOUT THE FIELD
I love that no two days are the same; each day presents a different challenge and opportunity.  I love the feeling of being able to work with a great team and support them in any way I can to help them be successful in their roles.
I also enjoy getting to know our residents, many of whom have unique and inspirational stories to share. Speaking to them also allows me to get direct feedback from the people we're here to serve.
WHAT I FIND MOST CHALLENGING ABOUT THE FIELD 
Our biggest challenge is finding enough nursing staff who are committed to the long-term care industry. Continuity of care is so important for patient care; unfortunately, there aren't so many LPNs (licensed practical nurses) out there, and not everyone is cut out for working with the geriatric population.
WHAT IT TAKES TO BE A SUCCESSFUL LEADER
While leadership skills can be cultivated, in my opinion an administrator needs to be a people person and someone that people gravitate toward. If you aren't liked and respected, and people (whether staff, families, or residents) don't feel comfortable relying on you and giving feedback, it's going to be difficult to have your finger on the pulse, especially in a large facility.
I'LL NEVER FORGET WHEN
The stories that really stick are the ones that remind us of why we got into the healthcare industry to begin with, like seeing the joy on the residents' faces when we run a special event for them. For example, this past Veterans Day, we went to each veteran resident and handed them a medal, a flag, a card, and some other items and thanked them for their service, celebrating each one individually. Seeing their smiles and, in some cases, tears, puts things into perspective and reminds me how fortunate I am to be on the giving end despite how challenging it can be on some days.
SOMETHING I WISH PEOPLE KNEW ABOUT NURSING HOME ADMINISTRATION
The imprint a nursing home administrator can have on a facility, by improving the quality of care, outcomes, and overall work environment. For example, it's a proven fact that the first 24 hours are the hardest for a new resident and their family.  So we created a new position and hired an admissions concierge, whose job is to ease the transition from the hospital to the rehab facilty.  It's a great feeling knowing that your new policies can have a positive impact on so many people.
MY ADVICE FOR PEOPLE STARTING OUT
To be successful in this job, you need to be really committed. It's not the kind of job where you can just clock out at 5 p.m. and forget about it until the next day.
The most important lesson I learned from observing my own mentor was that a successful administrator doesn't need to be the most knowledgeable in the industry regulations.  If a question arises, there are always resources available.  The key to success is good leadership and supporting your staff by making each feel like a valued and essential member of the team.  You must also know when to delegate and when to step in and show them that you're not afraid to get your hands dirty.
HOW WE WERE AFFECTED BY COVID-19
COVID was a very difficult time for our industry.  There were times where we were really pushed to the limits trying to successfully provide the best possible care for sick residents at a time when staff and resources were limited — especially last April, when NYC was heavily affected. However, on a positive note, we've become more knowledgeable about infection control and we've grown closer with one another as a team, whether it was through grieving the loss of a family member or individuals stepping up with heroic efforts to battle this pandemic.
YEHUDA SERLE, Passaic, N.J.


Administrator at Pine Valley Center Skilled Nursing Facility and Assisted Living, Spring Valley, N.Y.
Graduated from: Touro College


Years in Field: 7
MY TYPICAL DAY AT WORK
As an administrator, I'm responsible for the day to day operations of the facility. This includes having meetings with my staff every morning about each patient, doing rounds on each unit to make sure that everything is running smoothly, and speaking to the residents, hearing their feedback and addressing their needs. I also speak to the staff on the units to make sure they have anything they need to do their jobs as best as possible.     
But there's really no typical day when you're working in healthcare. Every day can bring new and unforeseen challenges: One day, you're dealing with a leaking boiler and no hot water and another day you're dealing with a COVID outbreak. COVID in particular brought a completely new and changing dynamic to the job.
HOW I CHOSE THE PROFESSION
What appealed to me about being an administrator was the multifaceted nature of the role; this isn't a job where you're stuck behind a desk all day. And the biggest draw was that I'd be working in healthcare, where I could help people and improve their quality of life. As an administrator, when I do my job well, it has a direct positive impact on the quality of life of my residents.
I also liked that there are many opportunities to grow in the industry. For example, as an administrator, you can move to a bigger facility or move into a corporate role and oversee several facilities. Many administrators have gone on to owning their own facilities. I've been fortunate to go from overseeing a smaller facility to my current job overseeing a larger facility and an assisted living residence.
WHAT I LOVE MOST ABOUT THE FIELD
I like that every day brings a new challenge. Actually, every hour does! You could start your day working with your housekeeping staff to make sure the facility is clean and end the day in union negotiations. Also, accomplishing as a team is a great feeling. We're constantly surveyed by the state department of health, as well as by other state and federal government agencies. The state is required to survey our facility every 9 to 15 months. Doing well on these surveys — especially getting a perfect survey — gives our team an unbelievable feeling of accomplishment.
WHAT I FIND MOST CHALLENGING ABOUT THE FIELD
Being a leader is a constant challenge. Leading people is an art that constantly needs to be honed. You're responsible for both the staff and the residents, and every resident is unique and has unique needs. You try to meet all those needs and when you can, it's amazing. However, you can't always, and that can get frustrating. And as administrator, the buck stops with you. Just when you feel things are running smoothly, the next problem inevitably comes up.
Another challenge is the work hours. Healthcare doesn't stop after 6 p.m. or on weekends. I'll often turn my phone on after Shabbos and find countless texts and emails about what happened over the last 24 hours. This past Pesach, when COVID was raging and every day was so intense, I asked a sh'eilah if I should keep my phone on over the three-day Yom Tov. I got a psak that I shouldn't, but after Yom Tov I was on the phone until the middle of the night. But with siyata d'Shmaya, it always works out. My staff knows about Shabbos and Yom Tov and respect it; they cover for me and I always make sure to cover for them on their holidays. Honestly, if not for Shabbos, I think I would have lost my mind already. My kids could tell you how many Chol Hamoed trips have been ruined because something came up in the facility.
WHAT IT TAKES TO BE A SUCCESSFUL LEADER
In my experience, the one essential quality for being a successful leader is caring about the people you lead.
I'LL NEVER FORGET WHEN
The time our entire facility lost power on the hottest day of the year. It happened in a facility I worked at several years ago, before Pine Valley.  It was an older facility, so all we had was a small old generator that provided power only to essential things like the lights and medical equipment. But we had no air conditioning and it was over 100 degrees outside; we had to be very creative to keep the patients cool. And the whole time we were worried that this old generator would fail from the heavy load and then we'd have no power at all. Fortunately, we were able to get a portable generator, which we hooked up to the facility just in time. But until then it was all-hands-on-deck to make sure everyone was safe.
MY ADVICE FOR PEOPLE STARTING OUT 
Find a mentor. It's so important to have someone experienced you can ask advice from; someone who can help you work through challenges and, even more importantly, can reassure you that what you're experiencing is normal.
HOW WE WERE AFFECTED BY COVID-19
The question should be how were we not affected? The healthcare field and especially the nursing home industry has been enormously affected by COVID. Since mid-February almost all my time has been spent on our COVID response, which includes implementation of policies and procedures to comply with constantly changing regulations. The nursing home industry got hit very hard, and we're all trying to bounce back from this. We're rebuilding our client base as well as our reputation, while fending off the wrath and anger directed at us due to our state's government mishandling of the virus.

YONI BURSTYN, Chicago, IL


Administrator at The Bay at Burlington, Burlington, WI
Graduated from: College of Dupage, Long Term Care Administration


Years in Field: 3
MY TYPICAL DAY AT WORK
My responsibilities include meeting regulatory compliance in all of our areas of operation: clinical, financial, human resource, labor laws, and physical plant requirements such as fire safety and food sanitation.
A typical day starts with morning meetings with a report of all overnight incidents (such as work-related injuries, falls, or emergency discharges). We'll discuss potential admissions and make sure that we have staff and equipment to accommodate any specific needs for the admission. While the director of nursing has the final say on who will be admitted, it's the administrator who bears the responsibility of making sure the patient's needs are taken care of. Criteria we use for admission include payment source, complexity of care, and special equipment we may need to rent.
During the day, I'll also walk around the whole building with the maintenance and housekeeping staff to ensure that everything is running smoothly.
HOW I CHOSE THE PROFESSION
I was attracted to the helping aspect of the healthcare field, but I wasn't interested in spending many years in medical school, and I actually have more of a business mind. Working in the long-term care industry gives a great balance of using financial oversight and management skills and helping people by improving positive clinical outcomes. And the minimal schooling made it an attractive career choice for someone like myself who'd already spent many years in yeshivah.
WHAT I LOVE MOST ABOUT THE FIELD
Knowing that I'm helping our most vulnerable population, our sick and elderly, and helping our frontline workers do their jobs.
WHAT I FIND MOST CHALLENGING ABOUT THE FIELD 
An administrator is constantly being pulled in different directions. Within the facility, you can be dealing all at once with the maintenance, nursing, and kitchen staff, complaints from the residents and families, and demands from the corporate office.  And then — picture it — the state health department can walk in at any moment for an inspection. A nursing home administrator definitely needs to be able to work under stressful conditions.
I remember the time I was dealing with bed bugs in one of the building wings.  While we were moving all the residents and their belongings to a different area of the building, suddenly, state inspectors walked in. It was a total mess. But we managed to pull through, despite the 15 room changes.
Another challenge is staying financially afloat. Contrary to popular belief, nursing homes do not have money printing machines in the basement. We have to fight, appeal, authorize, prior-authorize and re-authorize every dollar that we are entitled to for the care that we provide for our residents.
HOW I DEAL WITH COMPLAINTS AND CONFLICT
Dealing with grievances from the elderly residents can be hard, but most of the time they just need someone to listen to them and smile.  Other times, of course, real changes need to be put in place.  The most common complaint that comes up is missing valuables. I've installed safes by each bedside, and my staff instructs families to only send things that the patients actually need.
THE MOST DIFFICULT DECISION I MADE AS AN ADMINISTRATOR
During the early stages of the COVID-19 pandemic, we had a resident who was dying, and the family so badly wanted to say their good-byes. Due to the situation, we were not allowed to bring anyone non-essential into the building.  But I felt I couldn't deny the family members their chance to see their loved one for the last time. I decided to allow one family member in at a time for 10 minutes, after undergoing a health screening and wearing full PPE (personal protective equipment). Since then, many states have made an exception to the "no visitors" rule and allow compassion visits for residents on hospice.
I'LL NEVER FORGET WHEN
We had a bad snow storm and public transportation was suspended. A lot of our nurses and aids rely on public transportation to get to work. So I rented a large 4×4 and drove to their homes to bring them to work.
Because the long-term care industry is perennially short-staffed, all of us pitch in to help the aides deliver meal trays to the residents. One memorable day, the kitchen was so short-staffed that I actually went in to cook!
SOMETHING I WISH PEOPLE KNEW ABOUT NURSING HOME ADMINISTRATION
We DON'T own the nursing home! (Yet.)
MY ADVICE FOR PEOPLE STARTING OUT 
Stay humble and lead by example. Showing up in the middle of the night or at 6 a.m. on a Sunday to check in with your night staff by making rounds around the hallway speaks much louder than micro-managing people's every move.
HOW WE WERE AFFECTED BY COVID-19
COVID 19 has been hard on the long-term care industry. Staffing shortages have become so severe that even with huge bonus incentives we're still short-staffed. Having to tell family members that they can't see their loved ones has been emotionally draining for all involved.  The frequent testing and re-testing that needs to be done gets cumbersome, as does the constant need for donning PPE and calculating inventory.
(Originally featured in Mishpacha, Issue 839)
Oops! We could not locate your form.
>