| Second Thoughts |
Notes from the Writers' Asylum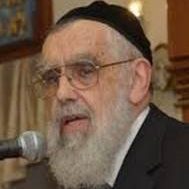 | July 10, 2019
Brilliant concepts at 3 a.m. meet an ignominious end at 9 a.m.
M
 emo from the Medical Director of WA (Writers' Asylum): Recent studies in psychoneurotic journals indicate that the pressures involved in writing a regular magazine column are burdensome. There are the omni-looming deadlines, the omniscient oversight committees, the omnicompetent editors, the not-to-be-offended omni-present advertisers, the not-to-be-exceeded strict word limits. With all these looming before him, the writer is nevertheless expected to produce, on a regular basis, columns that are incisive and powerful. It is no wonder that under such conditions many columnists crack under the strain, and have to be confined temporarily in a special WA, where they undergo counseling and psychodiagnostic treatment. As part of their therapeutic regimen, they are encouraged to write sample recovery columns on any subject — but without the pressures of deadlines and limits. As an exclusive service to our supporters, we present here one such therapeutic column from one of our recovering writer-patients.
Sample Column
Writing a regular column is a continuing adventure. Night and day, one is on the job, always searching for the right topic, the precise word.
But one thing has always puzzled me: Why is it that column ideas that seem so scintillating while I am tossing and turning in bed at 3 a.m. all seem to turn to straw at the first light of day?

Not only do those midnight columns of mine contain brilliant concepts; they are also masterfully structured, with striking beginnings, compelling middle sections, and pungent endings. I am proud to have created columns with such range and power. Filled with self-satisfaction, I turn over and sleep the sleep of the contented.
Comes the morning, and somehow that which seemed so brilliant at midnight has turned dull; the incisive has become pedantic; the witty, tedious, the perceptive is now a cliché and banal. Gold has turned to ashes, diamonds into dust.
Is there something about the dark of night that creates great columns? If the Rambam says (see Chapter 3 of his "Laws of Torah Study") that nighttime Torah study is much more effective than daylight study, then this is also true of writing. Is there something about the dawn that destroys great columns? Is light the enemy of darkness and therefore destroys that which emanates from darkness? Or is it sheer envy, since nighttime is a time of reflection and creativity, while daytime is marked by frenetic nonstop activity with no time for contemplation, and so, unable to match the power of the night, the day wreaks its vengeance in the only way it knows: it destroys whatever the night produces.
This pattern — a brilliant concept at 3 a.m. that meets an ignominious end at 9 a.m. — is very disturbing. Occasionally, in my desperation to preserve an absolutely seminal column and to protect it from the ravages of daylight, I shutter the windows completely, not allowing even a tiny shaft of light to enter and affect my manuscript. On occasion I have maintained the pristine beauty of my ideas until 12 noon.
I have, however, pioneered a way to defeat this baneful pattern. Henceforth I will write all my columns only at midnight, and send them to my editor immediately, long before sunrise and before the columns have a chance to wither and decompose. If they fall apart in his hands, that will be his fault, because the articles I send him are uniformly incisive and perceptive. That they no longer seem so in his hands is clearly because he has made the fatal mistake of exposing them to the glaring light of day. If he read them at predawn, he would recognize their hidden qualities.
Obviously, this trailblazing solution occurred to me at 3 a.m. I am keeping it under wraps.
Comments from the Medical Director: The above musings were submitted to our WPS (Writer Psychoanalysts) for evaluation. Their determination: "This writer is not quite ready for release from the Asylum's therapeutic program. While the sample column shows flashes of his old stylistic talents, it also reveals a person who is clinically out of touch with reality. His proposed solution to his night-day issues fully illustrates his deep-rooted confusion. Further therapeutic attention to his neurocognitive capacities is clearly indicated, with suitable dosages of hallucinogens and psychotomimetics. Radical intervention is recommended, using WSP (Writer's Starvation Protocol), an integral element of which avoids use of words such as "deadline" or "word count" in his presence, and temporarily relieves him of all computers, pens, pencils, paper, notebooks, dictionaries, and thesauruses. With continuing intensive treatment and monitoring, he should be a candidate for conditional release from the Asylum after six months."
**This column is dedicated to all those whose creative juices flow primarily at midnight.
 (Originally featured in Mishpacha, Issue 768)
>