| Washington Wrap |
No Rally Round the Flag?
| March 29, 2022
Although Biden has made many "right" moves, his approval ratings aren't moving up — and might be getting worse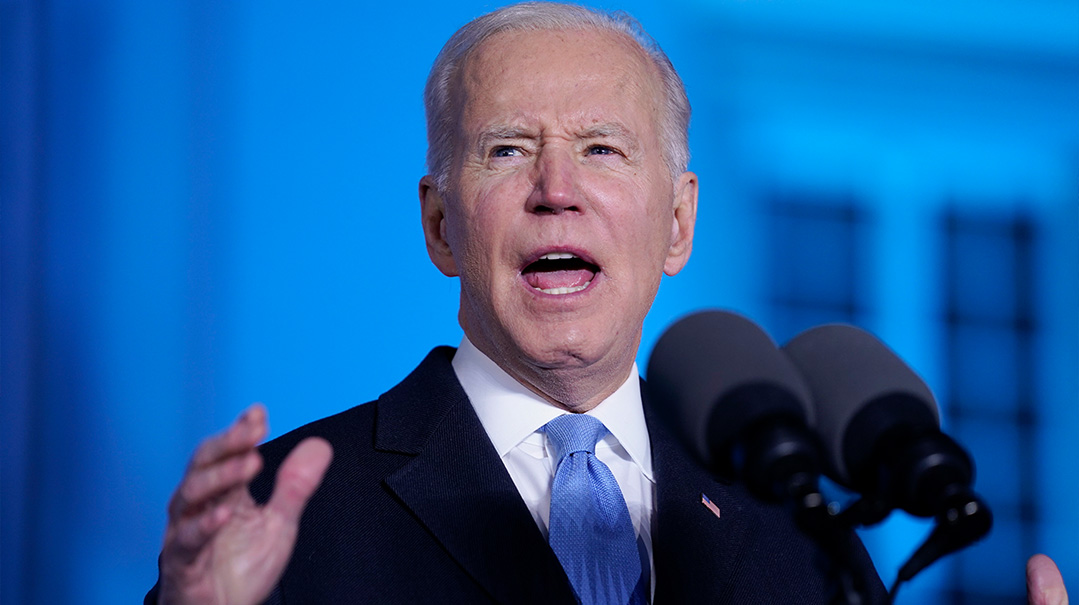 President Joe Biden hasn't gotten the usual approval ratings boost from the Russia-Ukraine war that an international crisis gives to an unpopular president.
Up until a month ago, Biden was mostly worried about inflation and his Build Back Better reform legislation that is now stalled in the Senate. His approval ratings justified his worries.
The past month, however, has been very different for the president. He found himself coordinating tough sanctions on Russia, including banning it from the SWIFT system, blocking its banks, and freezing its assets. His administration also provided Ukraine with $14 billion of aid, and agreed to welcome 100,000 refugees. Biden was able to bring the NATO alliance back to life, and he also imposed sanctions on Russia oil. This last action pushed the "price at the pump" in Washington to about $4.50 per gallon, which sparked a heated debate.
For many presidents, a major foreign affair crisis also brings with it an opportunity to show leadership, unite the nation, and improve approval ratings by demonstrating wartime leadership. However, one month into the war, and although Biden has made many "right" moves, his approval ratings aren't moving up — and might be getting worse. Why would that be?
"Biden's approval ratings dropped precipitously after Afghanistan and have not risen, even though there seems to be support for the way he is handling the Ukraine situation," says Tevi Troy, a senior fellow at the Bipartisan Policy Center and a former aide in the George W. Bush White House. "The reason is that in current American politics, it's easy for the bloom to come off the rose, for a politician to suffer a big drop in approval ratings due to external events. However, bringing approval ratings back up from a low level seems to be something that is harder to do today than in years past."
Troy points out that the high gasoline prices have led to widespread anger. Biden's maneuvering room on this issue is limited, because he had already taken actions to move the US away from fossil fuels, such as canceling the Keystone pipeline project. But polls show support for banning Russian imports as a way of sanctioning Putin.
"People are mad about the high gas prices," says Troy. "Team Biden is trying to blame that on Putin, but people know that it was happening before the Ukrainian invasion. This combination of factors will make it very hard for Biden to solve the problem of high gas prices."
A Reuters poll released last week showed Biden's approval ratings falling to a new low of 40 percent. That is a clear warning sign from voters who are worried about rising inflation with the midterm elections just seven months away. In other words, voters may be sympathizing with the president's efforts to counter Russia's aggression, but they will vote based on the bottom line of their household budgets, rather than the bottom line of any Ukraine-Russia negotiations.
(Originally featured in Mishpacha, Issue 905)
Oops! We could not locate your form.
>