| On Topic |
No Complaints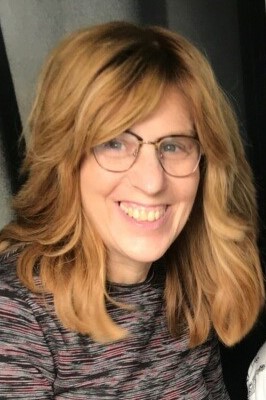 | December 26, 2018
Talya recalls an exercise class she took years ago with a friend. "As I moved my body, my negative emotions would flow out in words to those around me. I complained about my inconsiderate neighbor's illegal driveway, my house that had no side windows, and the comment my husband made the night before. I complained about the challenges of having a small family and the hurtful way my mother speaks to me."
Although she loved her friend and the instructor, Talya usually felt pretty bad at the end of the class. "I went home with my troubles magnified, feeling like a loser. Everyone there heard me out, they listened, they empathized, and even tried making helpful suggestions, but my pain was too great for me to put anything into practice. I'd simply respond, 'You just don't get me, you'll never understand!' "
It's normal to express unhappiness about anything from the weather to how your sister is ruining your life. In fact, it's not a good idea to squelch your feelings. However, when complaining becomes habitual, it can hurt everything from your work life to your relationships with your friends, your family, and Hashem.
The problem is, many of us have no idea how frequently we let a complaint escape our lips. As a matter of fact, says Travis Bradberry, PhD, coauthor of Emotional Intelligence 2.0 and cofounder of TalentSmart, research shows that most people complain as much as once a minute during a typical conversation. And some people complain even more frequently.
Talya shares that for years she'd walk around feeling angry and misunderstood. "My family members tiptoed around me, always scared that what they'd say would make me blow my top. I was very verbal about letting people know what was wrong with them. I alienated the people around me, especially those I cared deeply about, like my husband, my mother, even my children."
Complain at Your Own Risk
Chronic complaining changes how people perceive each other. It can also affect how much time people want to spend around the complainer.
"It's one thing to connect to others who are willing to share their authentic life experiences," says Melissa Groman LCSW of Nutley, New Jersey, "but if someone is constantly complaining with no interest in connecting or gaining insight or growth, it can be off-putting."
From a medical standpoint, research from Stanford University has shown that complaining shrinks the hippocampus — an area of the brain that's critical to problem-solving and intelligent thought. In addition, studies show that when people complain, their bodies release a stress hormone called cortisol. Cortisol shifts the body into fight-or-flight mode, directing oxygen, blood, and energy away from everything except the systems that are essential to immediate survival.
One effect of cortisol is to raise blood pressure and blood sugar. It can also impair the immune system and makes us more susceptible to high cholesterol, diabetes, heart disease, and obesity. It may even make the brain more vulnerable to strokes.
Frightening medical studies aside, there's a more basic, obvious fallout from excessive complaining: It leads to misery. And since most of us don't want to lead miserable lives, it may be time to reflect on how complaining has taken a negative toll on our lives and what can be done to stop the negative spiral. (Excerpted from Family First, Issue 623)
Oops! We could not locate your form.
>