| Metro & Beyond |
New York's Drama Ends in a Whimper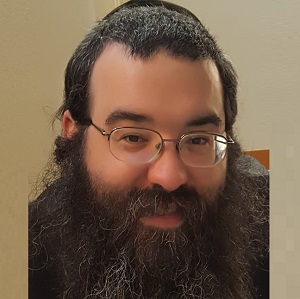 | August 31, 2021
New York can be relied on to get it right, after all other options are exhausted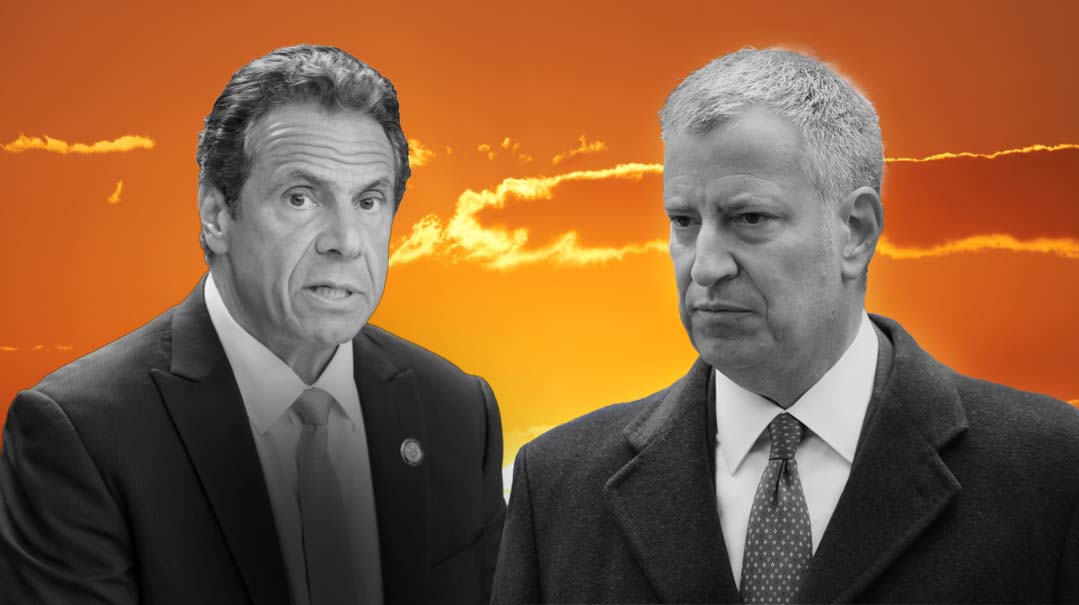 New York always rights its ship of state at the last minute.
The year 5781 began with the story of New York state centered firmly on one man — ditto for the year before, and the year before that, and so on, going back to 2010. It was exactly as Andrew Cuomo liked it.
A year ago, Cuomo was at the height of his popularity. His daily Covid conferences had dial-ins from around the world, he won an Emmy for his presentation of pandemic information, and he even snagged a $5.1 million book deal on his "leadership" fighting the pandemic.
But the governor used his powers last Succos for browbeating, declaring the "ultra-Orthodox Jewish community" as a whole "never listened to the rules" and was collectively responsible for the increase in Covid that was eventually recognized as the second wave.
His downfall was as precipitous as his ascent. The first scratch came when Agudath Israel and the Catholics sued him for limiting shul and school attendance, and won in the Supreme Court. Then, a damning report issued by Attorney General Letitia James found that Cuomo's nursing home policies led to hundreds of death and faulted him for actively covering it up. Then the book deal was in her crosshairs. Then a steady drip of stories out of Cuomo World revealed a hostile environment where work meant pleasing the boss, not the taxpayers.
By last week, the man who secured his third term as governor by vowing to finish it "unless G-d strikes me dead" was forced to resign.
In the meantime, Cuomo's favorite punching bag, New York mayor Bill de Blasio, is having the time of his life. He leaves office in four months, during which he is free from the governor's vindictive machinations.
In between the scuffles in the political arena, though, were some real fights. The Gaza conflict spilled over onto New York's streets like never before. Not since the Crown Heights riots three decades ago has New York seen such a paroxysm of anti-Jewish hate. A Jewish man was beaten in Times Square by a mob of pro-Palestinians because, um, he looked Jewish. As Hamas launched hundreds of missiles at Israelis, their New York pals threw kicks and punches at Jews in New York. Boro Park and Flatbush racked up a dozen hate crimes in just a single weekend.
The effect of the lawlessness was immediate. The mayoral race, previously a yawning debate over Left or Lefter, swiveled to security. Adams pounced on the issue, and by the time all was said and done, he had emerged as the likely next mayor.
So, the two new faces of New York are relatively moderate. Eric Adams must overcome the minor hurdle of a November election against Curtis Sliwa, and Governor Kathy Hochul needs to step out of Cuomo's shadows as she takes the reins of the state.
Pretty amazing for a year that started on an ominous note for New York City, when Alexandria Ocasio-Cortez, the bartender-turned-congresswoman who set up a "Squad" of four anti-Israel socialists, looked to be on the verge of doubling her crew. Had I been forced to make some bold predictions then, they would have been "AOC defeats Schumer" and "Progressive wins NYC mayoralty."
But it has been all downhill for her since then. Mondaire Jones, who won a House seat in Rockland County, distanced himself from AOC in a Mishpacha interview. Ritchie Torres won a Bronx seat, but he came out of the pen swinging against anti-Israel socialists.
"Support for Israel," he told me, "should be the natural progressive position."
Then, in the New York City primary, Adams became the Democratic nominee and declared war on progressives.
"I'm no longer running against candidates. I'm running against a movement. All across the country, the DSA socialists are mobilizing to stop Eric Adams," he said. "They realize that if I'm successful, we're going to start the process of regaining control of our cities."
Time will tell how things work out, but the optics are looking better than they did a few months ago.
As I said, New York can be relied on to get it right, after all other options are exhausted.
"Even if the Constitution has taken a holiday during this pandemic, it cannot become a sabbatical."
—Supreme Court Justice Neil Gorsuch, issuing an emergency injunction knocking down Governor Andrew Cuomo's red zones that ghettoized frum neighborhoods, specifically citing Cuomo's labeling of Covid as "an ultra-Orthodox Jewish problem."
Bright Spot
New Jersey has long been seen as the sidekick of New York. It's been refreshing therefore to watch Governor Phil Murphy's handling of Covid cases in frum neighborhoods as diametrically opposite to his neighbor across the Hudson. While Cuomo placed nearly every frum area in a red or orange zone in September, Murphy worked with the Jewish community, even espousing the "Lakewood Model" for other cities. He even named Agudah's Avi Schnall to a reopening panel.
Askanim are determined to show Murphy that they appreciate his gesture. His first reelection is this November, and they have their work cut out for them to bring Lakewood, which has broadly trended Republican, to his side.
140,000
When the New York State Education Department first announced its intention to extend its authority over private schools, in 2019, it did so on the assurance that there was wide, if underground, support for it. Social media is full of posts denigrating yeshivah education, and Yaffed head Naftuli Moster reassured the regents that parents send children to yeshivah because they are forced to but they are mostly unhappy.
But then... 140,000 comments flooded in, about 98 percent of them carrying the unambiguous message to stay out. This was by far the most ever for a state rule — more than double, in fact, the previous record set a decade ago regarding fracking.
Now, a pandemic later, they are ready for the next round. Regulations are scheduled to be published sometime at the end of the year, followed by a 60-day comment period. Will the 140,000 record be broken?
(Originally featured in Mishpacha, Issue 876)
Oops! We could not locate your form.
>