| Metro & Beyond |
New York Jilts Landlords with Rent Overhaul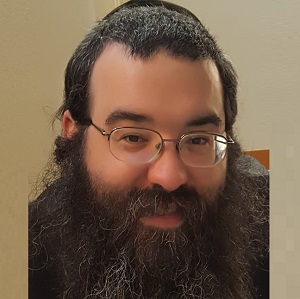 | June 19, 2019
How New York's rent control laws threaten Orthodox livelihoods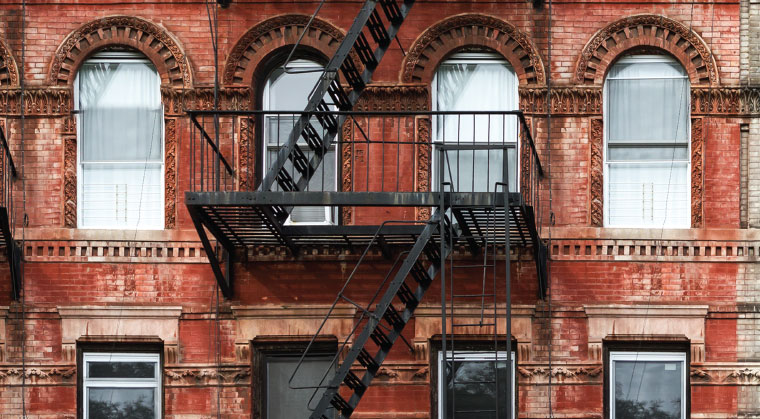 I
n the span of a few hours last Friday, progressive Democrats in the New York state legislature overturned a raft of laws, enacted over decades, that had served to stabilize New York state's rental market. The move delivered a victory for tenants and prompted warnings of doom from property owners.
"Bad news," one developer told Mishpacha. "Very bad news."
By wide margins, the state assembly and senate and passed a series of bills that will make the city's rent stabilization law permanent and make it harder for landlords to raise rents, even when they make improvements to their properties. Both houses also approved extending these new rules to localities across the state, all changes that were fiercely resisted by real estate industry lobbyists. Gov. Andrew Cuomo signed the bill into law, saying that developers would get no special favors in Albany.
The new rules will hit the Orthodox community particularly hard. While a century ago frum Jews found jobs in the apparel industry, and then diamonds and electronics, today there are a large number in the real estate business. Satellite industries like mortgage and insurance, law, construction, and plumbing will also be hit hard.
"Every second frum Yid today is in real estate or construction," Rabbi Moshe Duvid Niederman, the executive director of the United Jewish Organizations of Williamsburg, told Mishpacha. "This is going to impact them tremendously."

Several local landlords interviewed by Mishpacha warned of a return to the 1970s, when state regulations stagnated the housing market and created disincentives for landlords to improve their properties. That led to thousands of vacancies, a depression in property values, and a huge loss of tax revenue for the state. Anecdotal evidence suggests that landlords have already begun cutting back on building upgrades.
"Most of these lawmakers were not alive in the 1970s and 1980s to see what legislation like this did to the city's housing," said Joseph Strasburg, president of the Rent Stabilization Association, which represents 25,000 landlords, in a statement. "Buildings will fall into disrepair, owners will not have the funds to make necessary repairs to these aging buildings, and thousands of local jobs will be lost."
The core of the legislation addresses rent stabilization, which for decades protected tenants from drastic rent increases while allowing landlords certain benefits that allowed them to raise rents, sometimes modestly and sometimes dramatically. But progressive Democrats, who now control both houses in the New York legislature after taking the senate this past November, upended all that.
Rent regulation is an umbrella term for two types of laws — rent control and the far tamer rent stabilization. At the end of World War II, millions of soldiers returned home and established families, creating a housing shortage. To assist these veterans, New York City established rent-control laws that prohibited landlords from raising rents more than a minimal amount each year. Those laws originally covered more than two million apartments, but only about 22,000 remain today. Rent control is passed down through families, but as soon as a family member leaves the rental residence, or the apartment reaches a certain rent ceiling, or the tenant earns an income above a certain threshold, the apartment returns to the larger rental pool.
Rent stabilization, however, still affects nearly half of the city's 2.2 million rental units. Those laws apply to virtually every building that has more than six units and was built between 1947 and 1974. Under rent stabilization, landlords may increase rent by a certain amount each year, as determined by the city's Rent Guidelines Board. (In 2019, for example, the board allowed for 1.5 percent increases for one-year leases and 2.5 percent for two-year leases.) Rent stabilization rules have meant that some tenants are paying less than $1,000 a month for huge apartments in good neighborhoods, four to five times less than what their neighbors pay.
Economists almost unanimously agree that rent control is a bad idea. A survey of 464 economists published in the May 1992 issue of the American Economic Review showed that 93 percent of US economists said that "a ceiling on rents reduces the quantity and quality of housing available." "In many cases," Swedish economist Assar Lindbeck, a socialist, noted dryly, "rent control appears to be the most efficient technique presently known to destroy a city — except for bombing." That opinion hasn't changed over the decades.
A number of emergency ameliorations put into place in the 1990s allowed landlords in the city to operate on razor-thin margins. For instance, allowances that allowed landlords to dramatically raise rents when a tenant leaves an apartment. Another rule allowed a landlord to "take back" an apartment when its legal rent reached a certain rate — currently $2,774 per month. That rule alone allowed for 155,000 units to return to the market since the 1990s.
But the new legislation passed Friday would radically change all of that. In addition to enshrining rent stabilization into law and allowing municipalities across the state to enact similar laws, the new measures would freeze all apartments in the regulated system — meaning landlords may not raise the rent for a new tenant even when the old one moves out or reaches the income threshold.
Worst of all for landlords, they will no longer be able to raise rents by 6 percent after making improvements to a building. The bill passed last Friday law allows only for a 2 percent increase, income so miniscule that landlords say it will make more sense to keep an apartment vacant than to rent it and pay for its upkeep.
"Any person who is connected in any way to New York City housing stock is affected by this," one landlord, who is also a mortgage broker, said. "Anyone I know — they don't want to buy houses right now. If you don't let the owners get some return, it doesn't pay for them to build it. They'll just leave it the way it is."
Very few Orthodox Jews will benefit from the new rules. A look at the Rent Guidelines Board website shows just one building in Boro Park, on 16th Avenue and 42nd Street, to be subject to rent stabilization.
"It's the law of supply and demand," said another landlord. "You have a building of five units in which three are rent stabilized, you cover your losses on the other two. But the more you lose to rent stabilization, the more you have to raise the rent for the others. Eventually, it will make the other units unaffordable."
The new laws also include provisions that extend into every rental in the state, not just rent-stabilized apartments. They limit landlords from demanding more than a single month's rent as a security deposit, and make it much easier for renters to get their security deposits back. The new legislation also prohibits rental agencies from sharing tenant blacklists to publicize troublemakers and allows judges to hold up evictions for as much as a year if a tenant family has trouble finding a new home or school for their children. Likewise, the new legislation makes it a crime for a landlord to illegally lock out or use force to evict a tenant. Building owners will also be required to provide at least 30 days' notice to tenants if they intend to increase the rent by more than 5 percent or cancel the lease.
Landlords point to the New York City Housing Authority (NYCHA) as a bleak prototype for the future of housing in the city. The authority is a government body charged with running huge public apartment complexes across the five boroughs, from Starrett City on Brooklyn's southern tip to the projects in Williamsburg, where hundreds of frum Jews live, along with massive high-rise complexes in the Bronx that house thousands of residents.
NYCHA housing has become known for rats the size of cats, lead in the pipes, and a lack of heat in the dead of winter. Earlier this year, the US Department of Housing and Development assumed oversight authority over the city agency in a bid to correct years of neglect.
"We Live in America"
The real estate industry, which had generously supported Gov. Cuomo in the past, was particularly stung by his backing of the new rental laws. A Democrat in his third term, Cuomo had been feuding with the state senate in recent months over how far to take progressive politics. Though he initially called for passing the tenant legislation, political observers suggested he was only attempting to one-up the senate, certain that members did not have the votes to pass the measure. Then he was ensnared in the net he had cast.
New York has never seen anything like this new crop of senators. One of them, Julia Salazar, a Democrat from Williamsburg, is a self-described socialist who believes that home ownership is evil. The senate rejected a Salazar proposal to require landlords to show "good cause" before evicting a tenant.
"We live in America," one of the landlords told Mishpacha. "There's private enterprise, there's public enterprise. There's the New York City Housing Authority, there are private landlords. I think we could both agree that that's capitalism. Unfortunately, the winds of politics in 2019 are going more toward a progressive socialist agenda."
One Albany insider close to the negotiations said that Democrats who voted for the measures did not seem to consider the potential economic ramifications. It was more important, he said, to be viewed as a progressive.
"There is nobody to talk to over there," he said. "Saddest of all is that all those tenant organizers who rallied for these bills will have to come back in a few years to rally that the new law be overturned."
(Originally featured in Mishpacha, Issue 765)
Oops! We could not locate your form.
>