| The Rose Report |
Naftali Bennett's Report Card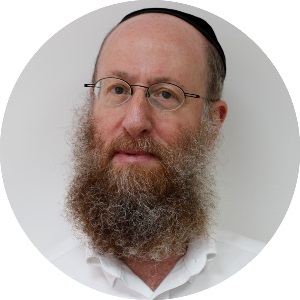 | June 7, 2022
Here is a scorecard of how the Bennett coalition has fared, up until now, on some key issues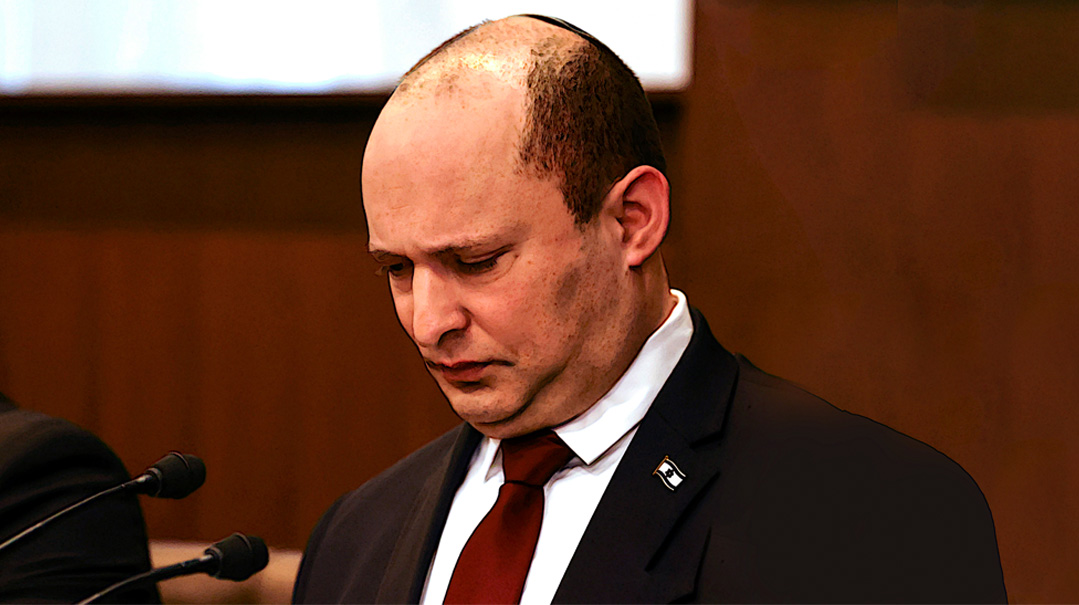 Photo: APIMAGES
There is one week to go before Prime Minister Naftali Bennett's contrived coalition marks its first anniversary in power. It has been a rocky year for this diverse mix of political parties whose only common ground, ideologically speaking, is their antagonism toward opposition leader Binyamin Netanyahu. Here is a scorecard of how they have fared, up until now, on some key issues.
Survival of the Fittest
Foreign Minister Yair Lapid, among others, often boasts about how nobody thought the coalition would last a month, much less a year. Historically, Israeli governments last an average of about two and a half years, so come back in one more year and tell me how you're doing.
Ever since the coalition lost its majority two months ago, when Yamina MK Idit Silman quit, every new day features a different coalition member demanding either more funding, or passage of pet legislation in exchange for staying put. It's no way to govern, but shaky as it looks, the government has shown skill in avoiding the worst of the political potholes strewn in its path.
In one week, while so many pundits were predicting their demise, the government won an agreement from a far-left party (Meretz) to extend legal protection for Jews who live in Judea and Samaria, while embarrassing the Likud for (initially) putting politics before patriotism on a bill to grant scholarships to combat soldiers. There are more tests to come, but the government has shown some mettle.
GRADE: B-
Dithering over Religious Reforms
In a country where religion and state are inseparable, and more than 55% of the Jewish population identifies as either chareidi, dati, or traditional, the government is struggling in its efforts to water down the status quo. The first phase of kashrus reforms took effect, allowing rabbis from one city to offer kashrus services to establishments in other cities, but there are enough choices to allow strictly kosher consumers to avoid such pitfalls.
The next phases of the reforms remain bogged down by lawsuits and stout opposition from the chief rabbinate. A rapid rise in inflation is making a mockery of the government's contention that kashrus reform will result in lower food prices. Proposed reforms in the conversion process also face a protracted battle in a divided Knesset.
Finance Minister Avigdor Lieberman is always looking for new and creative ways to slash funding for chareidi education, posing an ongoing threat for as long as this government remains in power. Lieberman's penchant for hyperbole harms his cause, especially his complaint last week about kollel men who he claims spend time eating sandwiches, drinking coffee, and talking politics. I've interviewed Lieberman in his office when he's got a soccer game on a wide screen and a stubbed-out cigar in an ashtray on his desk, so it's not like he's 100% focused on his work. Overall, the government has bitten off far more than it can chew on religion and state issues.
GRADE: D
Steering through Stagflation
The Bennett government's major accomplishment was passing a budget shortly after taking office. In being prudent, rather than profligate, Israel has managed to avoid the worst of the stagflation that is rocking the economies of developed countries. Inflation is less than half that of the United States, and even though GDP has turned marginally negative in the last two quarters, Israel recorded a NIS 32 billion ($10 billion) budget surplus so far in 2022, even after a sharp cut in excise taxes on gasoline.
The government blundered six months ago when it announced a one-year moratorium on new natural gas exploration to appease the global climate change industry. They reversed that order just last week, when it became increasingly apparent that Israel can make a windfall profit exporting natural gas to Europe in light of European sanctions on Russian energy.
Quietly, and without much fanfare, the government has also eased almost all of the COVID-19 restrictions, allowing the economy and society to return to normal while facilitating a boom in tourism.
GRADE: B+
Navigating Relations with Uncle Sam
The Bennett government embarked on a foreign policy built around the concept that anything Bibi did, they could do better. That was always going to be a high wall to scale, considering what Bibi accomplished for Israel in dealing with the Trump administration.
Bennett is working with a far less friendly administration that has placed him on the defensive for his entire year in power. Bennett has been trying to stave off a new nuclear deal with Iran and discourage the US from placing a consulate to the Palestinian Authority in Jerusalem, which could have opened up the conversation again about redividing Jerusalem.
The Bennett government claims victory because neither has happened. But it's too early to celebrate. Talks with Iran are paused, not abandoned, and the Biden administration is enthusiastic about improving relations with the PA. Bennett's claim that he would keep any disagreements between him and America private is also a false accomplishment. You probably wouldn't need all the fingers on even one hand to count the rare public disputes between the two strategic allies. The fact that someone in the Biden administration leaked word about an alleged Israeli role in the assassination of a top Iran Revolutionary Guard officer was both indiscreet and spiteful. It shows that Bennett does not have the grip on the relationship he claims to have.
GRADE: C
Getting Along with the Arab World
The Bennett government has been industrious in this regard. Bennett and other top cabinet ministers have met often with Egypt's President al-Sisi and Jordan's King Abdullah to keep regional cooperation alive. The government has recruited President Yitzhak Herzog, a seasoned and polished diplomat, to reset relations with Turkey's President Erdogan, although Israel must be careful here. Erdogan's goal is to show the Muslim world that he still has a voice in Jerusalem, and will use every opportunity to condemn Israel for real and imagined sins.
The big story circulating in the last week is that in advance of President Biden's proposed visit, the US is floating the idea of normalizing relations between Israel and Saudi Arabia. That would be huge, but again, Israel must remember that Biden's newfound interest in Saudi Arabia is based on his thirst for Saudi oil as a result of global sanctions on Russia.
When it comes to dealing with Israeli Arabs, and the terrorist cells in Judea, Samaria, and Gaza, the government has been wearing blinders. It has only belatedly woken up to the new set of security threats facing Israel. Finding solutions will be harder than ever as long as the Ra'am party is a coalition member, and even more so, now that Bennett may need to rely on the Knesset's second Arab party — the Joint List — for the votes he needs to remain in power.
GRADE: C
(Originally featured in Mishpacha, Issue 914)
Oops! We could not locate your form.
>