| The Rose Report |
My "Fearless Forecast" for 2023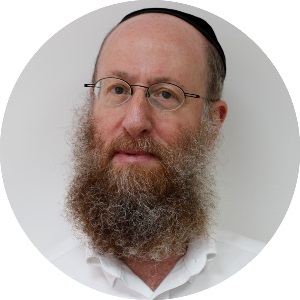 | January 3, 2023
These five stories could define 2023

If 2022 was a tumultuous year geopolitically, chances are we haven't seen the end of it yet. Last year's major stories, including Russian aggression against Ukraine, China-Taiwan tensions, American obsession over Israel's new government, dissension within the Republican Party, and the economic perils posed by inflation and high interest rates, are already spilling over into the new calendar year. Here's how I see these stories playing out in 2023.
1
GOP's Identity Crisis
Republicans are on the cusp of a major decision. Is Donald Trump still their standard-bearer, or can the party faithful rally behind a new, Ronald Reagan style leader who can restore a semblance of bipartisanship to a polarized nation? We may not know the answer until deep into the 2024 primary campaign.
Until then, Republicans will remain the underdogs running against an incumbent Democrat, who is likable if not sometimes laughable, and whose job approval ratings are rising. The Republicans are wracked by dissension, as proven by their midterm election failures and the tempestuous battle for House Speaker. They're not faring much better in the Senate, with growing question marks over the minority leadership of Sen. Mitch McConnell (R-KY), who turns 81 next month.
Republicans are a party in flux, with unruly competing factions torn between their recent past, distant past, and an uncertain future.
2
Bibi and Biden's First Big Fight
The US and Israel seem to have closed ranks around Iran. Military and strategic cooperation will carry on as it has for decades. We all know the minefields in the relations. Settlement in Judea and Samaria, or anything else that the US deems a threat to the unattainable two-state solution. Alienation between liberal Jewish groups and Israel's new religiously oriented government is already tangible.
Looking ahead, the first major crisis in US-Israel relations could flare toward the end of March, when Ramadan coincides with Pesach, and Jerusalem is bursting with Muslim and Jewish pilgrims. In the past two years, radical Arab factions have ramped up terrorist attacks against Israel in advance of Ramadan. They are probably chomping at the bit to test Israel's new national security minister Itamar Ben Gvir. While Ben Gvir is only one of Israel's decision makers, this new government's response to terror will be strong and swift, and it's not going to align with the State Department's take on international law.
3
Putin Goes for the Jugular
Don't be fooled by the recent peace feelers put out by Russia's President Vladimir Putin. Despite some recent military setbacks, Russia still controls about 15% of Ukrainian territory, and he's going for more once the harsh winter weather subsides.
Eight years ago, after Russia seized Crimea from Ukraine, Fiona Hill and Clifford Gaddy of the Brookings Institution published a book titled Mr. Putin: Operative in the Kremlin. The bland-sounding title belies a scathing analysis and condemnation of Putin's ruthlessness.
"Vladimir Putin needs to be taken seriously," they wrote. "He will make good on every promise or threat. If Putin says he will do something, then he is prepared to do it; and he will find a way of doing it, using every method at his disposal."
Just ask the more than 20 prominent oligarchs, politicians, journalists, and other Putin critics who mysteriously met their demise in 2022.
4
Taiwan in China's Crosshairs
China's Xi Jinping may wear a kinder face in public than Putin, but he is every bit as ruthless, and is committed to a goal of making China great again. China could take a quantum leap in its economic warfare with the US by seizing Taiwan, which manufactures some 65 percent of the world's semiconductors and almost 90 percent of its advanced chips.
Chinese territorial claims to Taiwan date back to the 1680s, when Taiwan was part of China's Qing dynasty. The Nationalist Chinese who fled China's Communist regime after World War II established what became an independent republic in Taiwan and a thriving, free market economy that has always been the envy of Beijing.
China has been conducting military exercises off the Taiwanese coast. Some analysts suggest China would prefer a peaceful takeover, with Taiwan willfully submitting in the face of military threats, and the US deciding it would be too costly to defend Taiwan. Others suggest China could invade before the Taiwanese elections in January 2024, or before the US presidential vote in November 2024. My working assumption is that Taiwan doesn't buckle, and that China makes a military move sometime next year, in case a no-nonsense Republican hostile to China wins in 2024.
5
High Interest in a Fed Pivot
The Federal Reserve Board spent the better part of 2021 assuring everyone that inflation was "transitory." They spent most of 2022 eating their words, swiftly raising interest rates above and beyond all expectations as inflation reached its highest levels in 50 years. With easy and cheap money out of circulation, the S&P 500 index plunged 20 percent in 2022 and mortgage rates doubled.
The financial media's guessing game today is trying to predict the timing of a "Fed pivot," when the central bank reverses course and starts lowering rates. For now, that's wishful thinking. Rates will continue to climb in the first quarter of 2023, and only then will the Fed take a breather to see if higher rates curbed inflation. There are some signs pointing to that; however, don't expect sharp declines or any return to the easy money era. Interest rates tumbled to near zero after the 2008 financial collapse and the outbreak of the COVID-19 pandemic.
Barring similar severe and unprecedented shocks to the financial system, higher interest rates are not transitory, and consumers and businesses will have to adapt.
(Originally featured in Mishpacha, Issue 943)
Oops! We could not locate your form.
>