| Personal Accounts |
My Attic in Flatbush | October 13, 2016
Along with her crumb cake, delicious chicken cutlets, and vegetable bowties, we imbibed the unique Big City feel we didn't have back at home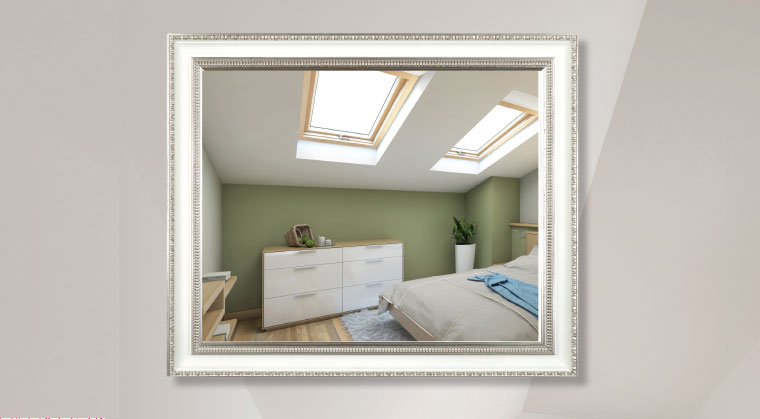 Photo: Shutterstock
M
y aunt's home was everything an aunt's home should be: Familiar yet foreign, a place where I could feel completely at home, yet still be treated like a guest. We could go for months without seeing her, yet when we came, the house was ours all over again.
Her three-floor home in Flatbush was our place in Brooklyn, be it for a Yom Tov, a simchah, or any other visit. I still feel the thrill of anticipation as we staggered out of our station wagon in the dark, shaking off crumbs, clutching the pillows and Yes & Know books that kept us company for eight hours.
The house was full of character. There was the little green bathroom that smelled of vanilla and green apple, the pantry stocked with Stella D'oros, Sugar Crisp, and Dried Apple Snacks, the three steps off her kitchen that went down to the nowhere of an unfinished basement.
We'd sidle up the staircase, running our hands over the silver wallpaper with the raised brown-velvet design, stopping at our cousins' rooms on the second floor and getting lost in their world of books and toys.
Most enchanting was the guestroom we kids slept in — the attic room on the third floor with the big floppy mattresses. When we jumped on those beds, which we did with glee, we could hit the sloping ceiling with our hands. (The mattresses got upgraded at some point when my aunt hosted Rabbi Moshe Sherer for a family simchah. They never bounced the same way again.) I remember the radiator that hissed to life in the winter, the brown window-unit air conditioner in the summer, and the great noise of buses and traffic below that we could hear all the way up to the third floor, a curiosity to my small-town ears.
I remember the closet in that room that held my older cousin's dresses, hanging in neat plastic, and the big chest of drawers we could unpack into for our short stay. I remember the bathroom with the charming pink bathtub and the drain that was a long metal pump coming up from the floor. Even the unfamiliar brands of shampoo were exciting.
My aunt graciously opened her home to us over the years, taking interest in our lives, and taking care of our needs. Along with her crumb cake, her delicious chicken cutlets, and her vegetable bowties, we imbibed the unique Big City feel we didn't have back at home. To step out on Avenue J was a thrill; crossing Coney Island to get to the grocery was an adventure, and Kosher Delight was the stuff of fiction.
As we grew a little older and were able to take the overnight bus (with our uncle faithfully waiting at the street corner to pick us up at 6 a.m.), we would spend the occasional Shabbos there ourselves. I remember one Shabbos Chanukah, basking in the special brand of warmth only an aunt and uncle can provide. I can still hear my uncle's Haneiros hallalu, and can't forget the unique way that I earned my Chanukah gelt: grabbing a fistful of quarters from his coin-filled bowl.
As we got older, the attic grew with us. My seminary friends were getting married; there were New York weddings I didn't want to miss. I was trying to get married too — and everybody knew that boys didn't want to go out of town. Naturally, my aunt's house was my headquarters.
Her dining room table was ever ready with cinnamon twists and seltzer, and my aunt always had helpful advice about "what the girls today are wearing." The bathroom lights were great for applying makeup, and the solitude of the room provided a Minchah haven in those jittery last few minutes before the doorbell rang. And I had the best view of her front walk.
When I was dropped off late at night and let myself in with her combination, my aunt was the first to get a report. Then I'd disappear with her portable phone up two flights of stairs.
The trips to New York ended at a certain point, and with it, the chance to catch up and sit in my aunt's kitchen. But not my connection — that still remains after a childhood of warm visits, despite the fact that we rarely speak today. Those memories continue to envelop me like the sloping walls of her attic guestroom.
(Originally featured in Family First, Issue 513)
Oops! We could not locate your form.
>