| Sound Bites |
Mother-Son Duo: Rivky and Moshe Yehuda Kleiman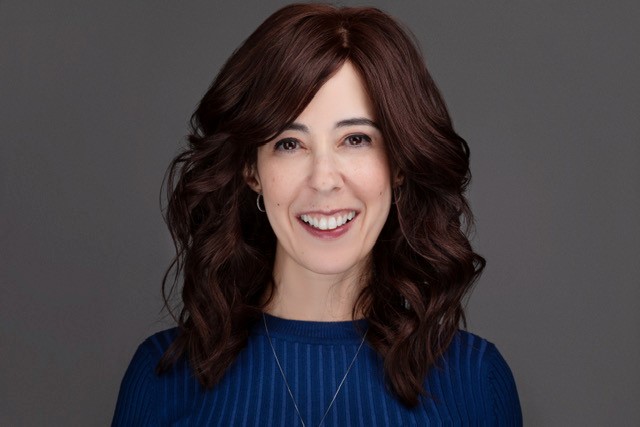 | September 29, 2021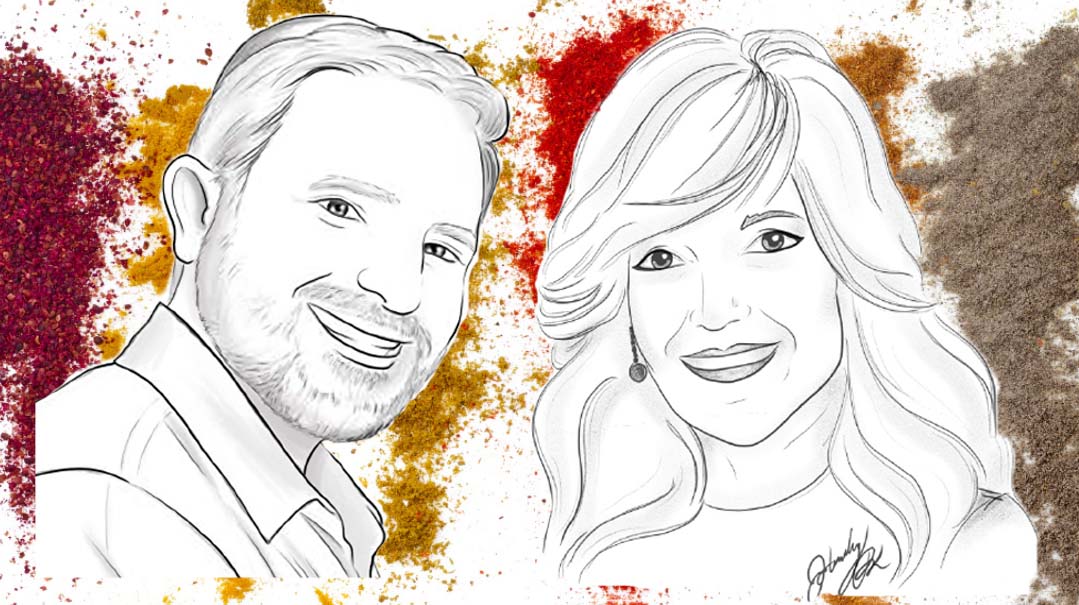 As the Man with a Pan series underscores, the kitchen is not gender biased. Moshe Yehuda Kleiman was the recipient of some pretty high-level home-cooking education, and it paid off as he grew up and became a flavor collaborator with his very famous mother — a recipe developer, food writer, and cookbook author — developing the Simply Gourmet Recipes in a Bottle line of spice blends. Do I really need to introduce Family Table's own Rivky Kleiman? This is truly a case of "the apple doesn't fall far from the tree."
What was dinnertime like in the Kleiman home when the kids were younger?
Moshe Yehuda: My mom always had great taste, but dinners were kid-friendly when I was growing up. Our palates definitely were cultivated over the years.
Rivky: My dinners were meatballs and spaghetti, schnitzel, etc. I was a hero if I made a simple mac 'n cheese. But most of my kids had more discerning palates for the simple reason that I wasn't afraid to introduce them to different flavors.
How did the in-law children acclimate to having a famous foodie as a mother-in-law?
Rivky: My daughters-in-law happen to be terrific in the kitchen, which is a blessing for my sons. My sons-in-law are happy too! They get to taste all the family faves. Some of my daughters love the kitchen more than others, but no one goes hungry.
Moshe Yehuda: One sister-in-law used to only eat meat well-
done. Now she won't touch any meat that is less than
medium rare!
You've been involved in food writing and testing and marketing individually and collaboratively over the years. How did you dream up this particular project?
Moshe Yehuda: Baruch Hashem, I've been zocheh to learn in kollel for the past ten years, but to help that continue, during my downtime, I supported my wife's marketing business, which specializes in food product promotion. My wife did most of the work, but by osmosis (and going to a meeting here and there) I gained experience and created business relationships that would later help in developing our new product.
Rivky: Moshe Yehuda has been saying that we should do this for years. I've been working on cookbooks, first overseeing the production of the Bais Yaakov cookbooks and then putting out my own cookbook, Simply Gourmet, for over a decade. The idea of creating a product to complement the recipes in the cookbook was always on the back burner, pun intended, but the time was right. The goal of my recipes is that they should be simple to make. Having all the spices at the cook's fingers makes it even simpler.
What are some of the challenges in making your product?
Moshe Yehuda: We wanted our spice blends to be executed with precision, so we needed to do a lot of research to decide where to source each ingredient. Everything had to have the purest and highest quality. For example, lemon flavoring can be made from lemon zest, but lemon juice is stronger. So we utilized a technique that crystallizes lemon juice into a solid form. We didn't want just chili peppers, we wanted to source them from the country that took the pepper from crop to table as quickly as possible.
Rivky: And then of course, Covid did a number on us when the world basically shut down, and we had to wait.
What are your goals at this point?
Moshe Yehuda: We had three major goals that I am confident will be met, with Hashem's help. The first is that our product should be an accurate replication of the original recipe from the cookbook, converted perfectly in the bottle. Second, convenience is super important. Each bottle includes instructions on how to use the produce as a rub or marinade, along with measurements that anyone can follow. Finally, the ingredients had to be quality. We brought in spices from South America, Malaysia, the Himalayas, and Egypt. Many spice mix bottles leave a lot of space in the bottle, whereas we fill them to capacity. We want it to be economical and generous.
Rivky: It helped that we had a "practice run" when I gave out samples of my smoky barbecue rub spice in the swag bags of my first cookbook launch. That test run gave us feedback as we were working on these blends.
Was the next generation involved too?
Moshe Yehuda: The kids were part of the process. I would leave a simple dish out on the counter and unmarked bottles of different spice mixes, and each one tasted each spice mix and gave feedback.
Rivky: My 18-month-old granddaughter saw her older sibling eating a plate of chicken with chili lime rub. She ran over, grabbed the plate, and started licking off every last drop of gravy, saying "uuummmmm" the entire time. If that's not an excellent review, I don't know what is!
The Kleimans in 60 Seconds
Favorite room to hang out in: Definitely the kitchen. All dishes need to be doubled because whatever is made is half finished by the time everyone finishes "tasting."
Rivky's most popular dish with her family: Depends on the category! For a main, salt-caked standing rib; cedar-plank salmon is the most popular fish; and everyone loves when a plum galette comes out for dessert.
Like mom, like wife: Moshe Yehuda's wife grew up watching cooking shows and introduced him to a culinary world culture he didn't know before. He knew his mother was a great cook, but he didn't know so many other people tried to learn what she did naturally.
Dining in: In the Kleiman family, no one begged to go out to eat. Everyone preferred dinner at home.
Insider's Tip:
To get that "wow" response from whomever eats your dish, use the best-quality spices you can find and be sure to store them in a cool, dry place. (Not above your oven…)
(Originally featured in Family Table, Issue 761)
Oops! We could not locate your form.
>