| EndNote |
Mood Mix with Rabbi Ephraim Schwartz
| February 12, 2020
"The koach haneginah truly connects with the regesh of the words"
R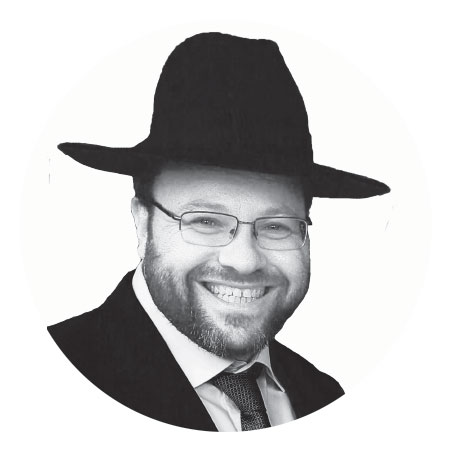 abbi Ephraim Schwartz is the rabbi of Young Israel of Karmiel as well as a sought-after tour guide in Eretz Yisrael. He is also a longtime music lover, baal tefillah, composer in his free time, and a Mishpacha contributor.
MY ALL-TIME FAVORITE MUSIC ALBUM
Moishe Mendlowitz's Nostalgia album.  Moishe has a beautiful voice, and his album features the songs I grew up on 30 years ago and before — classic niggunim everyone connected to until what I call the new "bang-bang music" took over. I've listened to it like a million times, and it never gets tired. The album also gives each song its time and doesn't just tease with a few seconds' fragment of a beloved song.

THE SONG THAT TAKES ME BACK TO MY YESHIVAH DAYS
In the early years, probably Country Yossi's "And then he potched me, in a way I'd never been potched before…" But on a more serious note, I learned in Stamford, by Rav Simcha Shustal, and there was a special song he would sing with us, an old tune for "Veomar bayom hahu hinei Elokeinu zeh kivinu Lo vehoshiainu." The whole yeshivah sang the first part together, then Rav Shustal would sing the high part alone — "Zeh Hashem kivinu Lo, nagila ve'nismecha biyeshuaso."

A SONG THAT REMINDS ME OF MY GRANDPARENTS
I think "Oifen Pripetchik" has a lot of the atmosphere of the shtetl era. As a kid, my grandparents sang it, taking themselves back to the world they grew up in, but back then I didn't understand the words at all. Yaakov Shwekey brought it back to life, singing it on his first Those Were the Days collection.

MY GO-TO NIGGUN OF HISORERUS
Every year, in my shul, we like to sing a niggun before beginning Ne'ilah. I've seen in seforim that neginah is like melichah — salting the meat to draw out the blood. It draws out our emotion. One of my all-time favorites is a powerful Rav Michel Twerski niggun that the group Lev Tahor sang to "Im Eshkachech," on Lev Tahor II in 2002. One year we sang Carlebach's "Borchi Nafshi." Lately it's been Eitan Katz's "Yehei Raavah Kadamach."


A SONG I COULDN'T INITIALLY CONNECT TO, BUT THEN GREW ON ME
When I first heard "Ve'afilu Behastarah," it didn't click with me. Then, slowly, it grew on me. And like everyone else, I stopped singing it when its time was up.

AN INSTRUMENT I WISH I PLAYED 
Guitar! It's the perfect kumzitz instrument. I have tried about ten separate times to learn, but it's definitely not an instrument you can just pick up and play. You have to be "koneh" it, and I just don't have the zitzfleish. I wish I did.

A SONG THAT MADE ME WANT TO LOOK UP A PASUK
I'll choose an unforgettable oldie — "Shimu melachim, haazinu roznim, anochi LaHashem, anochi ashirah." Unbelievable words written by Devorah Haneviah after the war with Sisera, put to this tune by Yigal Calek on one of the first London Pirchei albums. I sometimes play it on our tours when we go to the area of Har Tavor, the site of that ancient battle.

MY FAVORITE SHABBOS ZEMER
"Shabbos Is Going Away" — the Schwartz family can't start Shalosh Seudos without it.

THE HIT DANCE SONG WHEN I GOT MARRIED
"Kumt Shoin Shnell Arain," from the Miami Boys Choir's Min Hashamayim. (I know I'm dating myself here, but I think I have already.)

A SONG I CONSIDER UNDERRATED
My chuppah song. I walked down to one of the most beautiful Avraham Fried songs, "Ke'ayal Ta'arog," from his album The Time is Now. Listening to the song, you can literally picture a deer at a stream of water, and feel your soul thirsting for Hashem. The theme is in the entire niggun, which makes it so beautiful.

A SONG TOO COMPLICATED FOR ME TO SING, BUT I STILL LOVE HEARING
The vintage Toronto Boys Choir "Horaini Hashem" composed by Yerachmiel Begun. The high part, "Lulei he'emanti," with its great harmony, reaches heights I could never achieve.

THE SONG THAT TAKES ME BACK TO MY CHILDHOOD
"Tzaddik Katamar," by the Diaspora Yeshivah Band. And maybe "Ch Ch Ch Chulent" from the Shteebl Hoppers. There were also Meir Sherman's songs "Tomorrow" and "Letter to Mashiach." But perhaps the best was "The World to Come" from the 1981 Judaea album. It takes me back to roller-skating in Bais Yehuda of Detroit day camp.

A MUSICAL ARTIST I REALLY CONNECT WITH
I love Shlomo Yehuda Rechnitz's songs, but bottom line, I would have to say Eitan Katz really has my number. His ben-Torah refinement and his neshamah come out in every song, fast or slow.

AN ENGLISH SONG THAT STRIKES A SPECIAL CHORD
"Deaf Man in the Shteeble," by Lev Tahor — there are not too many songs that can give a punch in the stomach like that one does, right at the end.

WORDS THAT GET ME EVERY TIME, NO MATTER THE TUNE 
One is "Haben Yakir Li Ephraim," and it's not just because I like to hear my name sung or seen in print. Thinking of Hashem calling me — and all of Klal Yisrael — His precious child, His son... his yeled sha'ashuim, is just amazing. The other is "Kol Beramah." Is there anything more powerful than thinking about Mamme Rochel crying for 3,000 years for her children? I can't go or bring tourists to her kever without playing one of those Mamme Rochel tunes. The koach haneginah truly connects with the regesh of the words.
(Excerpted from Mishpacha, Issue 798)
Oops! We could not locate your form.
>