| Standing Ovation |
Mixed Blessings | May 25, 2021
Studio work is obviously not all fun and games. It's hard work, very intense, and deadlines and budgetary considerations are also great stressors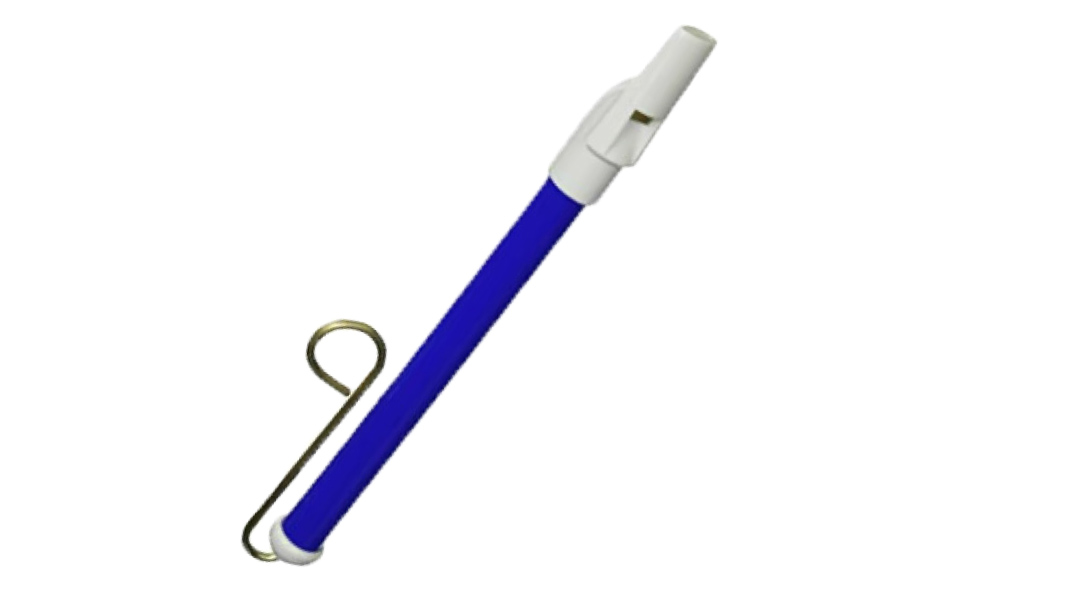 People tend to romanticize studio work, thinking that putting on those headsets, holding the mic, and pushing those buttons and levers is all glitz, glitter, action, and fame. While it's mostly none of the above — recording can go from very intense to extremely boring — it can still be a lot of fun, if you don't take yourself too seriously.
Several decades back, in 1986, Suki and I were in a Brooklyn studio recording Around the Year Volume 2 with Avraham Fried. We were working on the wedding medley, featuring Ben Zion Shenker's "Sameach Tisamach," when Suki came up with the idea of incorporating a slide whistle to add a little more zing. Now, there are two types of slide whistles. A professional-grade song whistle costs about $30 in a music store, and the other slide whistle — a child's toy — can be purchased for 99 cents at most toy stores.
First I called Sam Ash Music in Manhattan, but they were out of slide whistles, so I figured I'd try some toy stores around the neighborhood for the cheap version, but also no luck. Then, I called Toys R Us on Flatbush Avenue, and they told me that yes, they had one left. I was so excited, I told the saleswoman that I would be right over. She had put it aside for me and, seeing my big smile when I got there, commented, "Wow! You're a really good father to go out of your way just to make your kid happy!" I should have kept my mouth shut but instead I told her that I wasn't married, and that the slide whistle was actually for me. I'll never forget the look on her face when she heard that.
Another inspired improvisation came when we were recording Gershon Veroba's Variations #3 album and doing a song called "In the Middle of the Night," about a Hatzolah volunteer who craves sleep but knows he had a higher mission. We needed the sound of an ambulance siren, which you can generally get easily online, but the Internet was down and we were on a clock. The engineer asked, "Ding, you're in Hatzolah! Don't you have a siren in your car?" He was right. I jumped into my car, drove it up to the studio's window, and ran my siren. I can't imagine what the neighbors were thinking.
Then there was the first Uncle Moishy album we ever recorded, back in 1979 — long before the Internet and its available sound effects. We were recording the "Kosher" song, and I have to thank my dear brother, Yosef Chaim, who mimicked the sounds of all the kosher animals for us. I never knew he was so talented.
If you were recording in the studio of Larry Gates a"h, you'd have a great time despite the stress. Larry, who passed away in 2016, was a first-class musician, and his ability to capture just the right sounds is what made him such a highly sought-after studio engineer. When we were recording the Yom Tov song ("All Around the Year") on Uncle Moishy Volume 4, there was a line, "The matzah on Pesach goes crunch, crunch, crunch." Larry volunteered to do the solo, and it was his idea to crunch on real matzah as he sang. Even though Larry nailed it on the first take, we were having so much fun watching him that we kept insisting that he do it over and over. Finally, as the studio got covered in matzah crumbs, we let him in on the joke.
But studio work is obviously not all fun and games. It's hard work, very intense, and deadlines and budgetary considerations are also great stressors. For instance, when we were recording a wedding album, we had to have ten musicians in the studio simultaneously. When you add up the musicians' fees, the studio fees, and the conductor fee, it comes to about $1,200 an hour — roughly $20 for every minute of work. Once, a musician went out to buy food during a break. On the way back, he got stuck in the elevator. By the time they got him out of the elevator, my wallet and my blood pressure had gone in two different directions.
And probably the most disappointing part of studio recording work is when you schedule an entire day in the studio, only to discover that the singer's voice had taken a beating the night before. You could throw in the towel and go home, but you could also be surprised. Back in our early days, when we booked the studio to record the iconic "Mah Ashiv" with MBD on our Hallel album, he warned me in advance that he didn't think he was in good vocal shape but would give it a try. Well, in all my years of working with MBD, it was the only time he sang the entire song in one take, pitch perfect. After that, we were all singing Hallel.
(Originally featured in Mishpacha, Issue 862)
Oops! We could not locate your form.
>