| LifeLines |
Mission Accomplished | April 16, 2019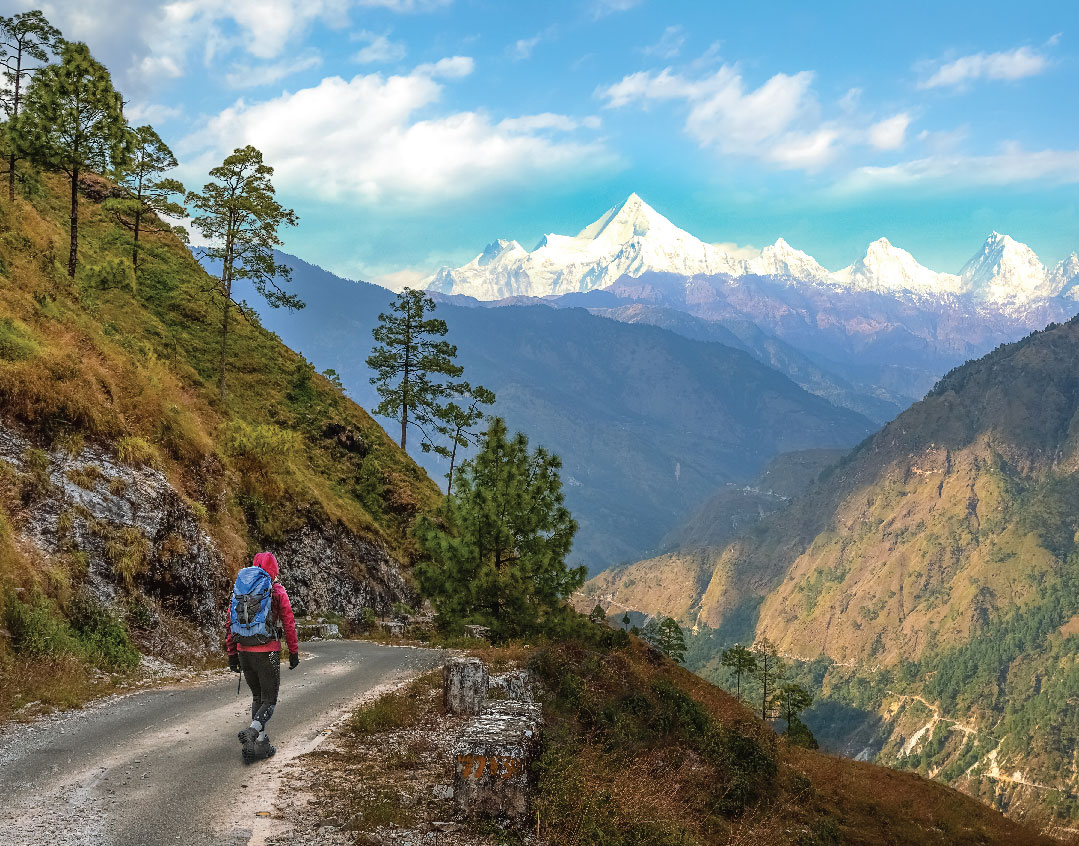 G
oa, India, is a popular tourist paradise that ranks sixth in National Geographic Travel's top-ten list of nightlife destinations worldwide. One visitor to Goa, about a year ago, was my brother Chaim Kasnett (known to his friends as "Kaz").
From the time he was a kid, Chaim loved nature and the outdoors. When our family went on camping trips, he'd be the first to explore the territory and jump in the lakes. He was the one who brought home bugs, salamanders, and abandoned kittens.
As he grew older, his adventures became more daring. He yearned to travel the world, but he had no interest in "ordinary" tourist destinations such as Paris or Tokyo. His travels took him to places like Uganda, Botswana, Tanzania, Zimbabwe, South Africa, Myanmar, Vietnam, Thailand, and Peru.
While Chaim had grown up frum, as a teenager he chose a different path for himself. Even so, he remained on good terms with everyone in the family, and was always very respectful of our frum lifestyle. He was actually the one who united the family for Shabbos and Yom Tov, insistent as he was that the family get together frequently.
Although our lives were very different — I was a frum wife and mother working as a nurse practitioner, while he served in the Israeli army, earned a degree in finance, and took a job in real estate, with plenty of globe-trotting adventures in between — he was very close to me as he was to all of his seven siblings. He was the favorite uncle to his nephews and nieces, the beloved brother who showed up to help in a pinch and could schmooze with me for hours. Each time I gave birth, he came to the hospital to visit me and ooh and aah over the baby.

Chaim never went anywhere without bringing gifts or goodies. When he visited poor countries, he'd buy bags of sweets or fruits to hand out to the children he met.
"It's so easy for me to do this, Tsivia," he explained to me. "Why not make their day special if I can?"
Ever a people person, he would seek out the indigenous residents of the places he visited and try to understand their way of life. When he traveled to remote areas, he would stay with local villagers and assist them with their farming tasks. He didn't want to stay in hotels; he wanted to experience and live the culture. He played basketball with children in Cambodia, danced with villagers in the Amazon, and distributed oranges to kids in Malaysia, in between swimming with whale sharks in the Philippines and posing with a mountain gorilla in the Congo.
When my father asked Chaim how he could put himself into such danger by standing just a few feet away from a wild gorilla, he answered, "Abba, you just have to show the gorilla that you respect his personal territory, and the gorilla will respect you back."
That answer was classic Chaim. I think the reason he was so beloved to such a variety of people is that he was genuinely interested in connecting with all the people he met, regardless of their background or lifestyle, yet he still managed to respect their personal territory and avoid infringing on their space.
(Excerpted from Mishpacha, Issue 757)

>