| EndNote |
Mic Drop: Simchas Hachaim 10
| March 22, 2022
Every year for the past decade, Avrumi has managed to produce another album in the series, and always released before Purim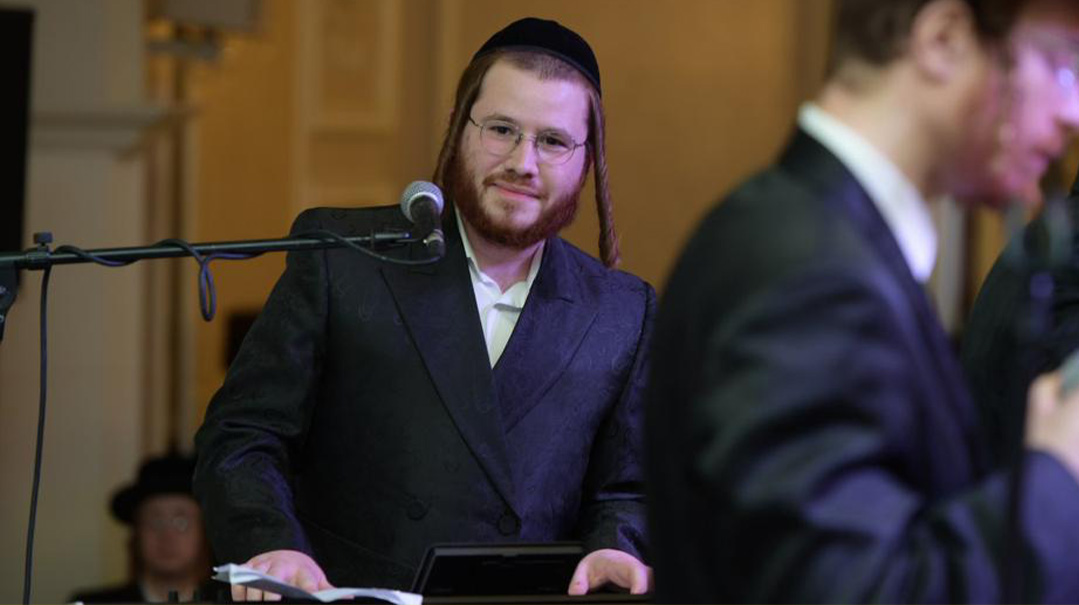 The latest annual release in the Purim-and-all-year-round Simchas Hachaim series, SIMCHAS HACHAIM 10, out with a bang right before Purim, almost feels live, as if AVRUMI BERKO is playing on the stage in front of you. Actually, that's not so far off, because one set, "The Debka Medley," was in fact recorded live, while Avrumi played at the bar mitzvah of his nephew, son of Yedidim choir owner, Yanky Orlansky. "Of course, I edited it and added brass, but that was the actual music from the night."
Debka, or Dabke, essentially refers to a Levantine form of music and dance. Plenty of niggunim share the Dabke time signature, and the musical style has become popular on the frum dance floor. "At chassidishe weddings, a lot of halls clear the tables away after the main course to create a larger dance floor, and we often play Dabke for 20 minutes, until the chassan and kallah get in, so that those who want to dance can get onto the dance floor," says Avrumi. "It helps level up the music and the atmosphere for the freilech songs that follow when the couple comes in."
Every year for the past decade, Avrumi has managed to produce another album in the series, and always released before Purim. But this latest one features some songs that just came out within the past few weeks, such as the Dirshu "Ein Segulah," and Shloime Taussig's "Kivini Lo," which may make listeners wonder when the playlist was even selected.
"I'm always busy with weddings and other events and arrangements, so every year, I work on Simchas Hachaim the last minute before the Purim deadline. That's what keeps the songs up to the minute," Avrumi explains. "I work on this late, after the weddings, five minutes here and there, and then in the last few days of the project it gets very tense — instead of sleeping after returning from a wedding, I'm busy editing and mixing."
As a top-of-the-line one-man-band, Avrumi instinctively knows what people like to hear. "While I'm playing at a wedding, I can feel which songs the oilem especially enjoys, and those are what make it on." Yet he also saves some slots for his own agenda — songs he'd like to bring into the spotlight, and is careful to balance what he calls the "ultra heimish" niggunim with more recent material from artists such as Shwekey and Lipa. Because, as someone who wants all Yidden to get up and dance, "I want to make sure there's something for everyone."
(Originally featured in Mishpacha, Issue 904)
Oops! We could not locate your form.
>