| On your Mark |
Meet Alisa Avruch | December 25, 2019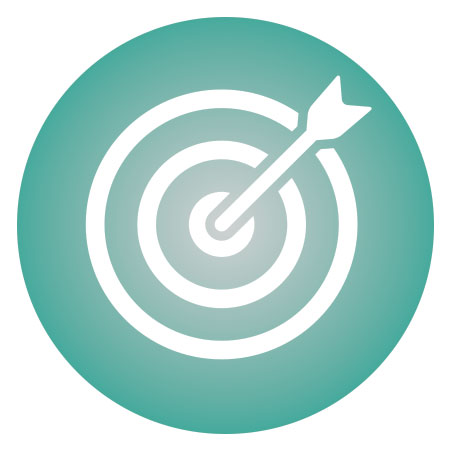 A
lisa is a cofounder of kosherbooks.org, a reading list that rates over 4,500 books (and counting!) so parents can keep their kids' bookshelves stocked without compromising their standards.
In the Beginning…
I started kosherbooks.org with my good friend, Sharon Schwartz, 23 years ago, when our kids were becoming readers.
We both loved reading and wanted our kids to have that outlet, but we were each trying to pre-read our books, since we were careful about what came into our homes. We found ourselves rereading the same books over and over again when we couldn't remember if they were appropriate.
We each started keeping a list, and after a year, we decided to keep a list together. Eventually I made a typed spreadsheet — that was very radical in those days! Slowly and painfully, we built the list up to a few hundred books.
At the time, Rivky Kaganoff from Chicago had created a print booklist. It was beautiful, and we followed her model. We started with her rating system, then eventually added a fifth, middle category. Now we rate books as acceptable, generally acceptable, questionable, problematic, or not acceptable. We also list a general grade range for each book.

When we asked a rav, he told us that what we're doing is a good thing, and it was a mitzvah to publicize it. He advised us to share details about the problematic parts, so people can make their own decisions about what their kids read.
We shared the list with anyone we thought would use it. In those days, the concept of censoring books was very controversial: The diehards thought any form of censorship was horrible, and on the other side, you had people saying you can't give your kids secular books, period. Our list, and the concept behind it, was fairly revolutionary. We were saying, "There are secular books out there that you can give your kids, but be careful."
Wired
In 2005, I met Chana Esther Stern, who worked for echinuch.org, Torah Umesorah's early website, and she encouraged us to post our list. Word spread, and at this point, the list has been downloaded 10,000 times, and we also e-mailed it out. In the beginning, we'd even mail people hard copies if they didn't have e-mail access. When we got more technologically advanced, we mailed people CDs.
About three years ago, website developer Margalit Brown tracked us down. She told us our list needed to be a searchable website, and offered to create it for us. Now you can search by title, author, or grade range.
We'd love to add a plug-in that will allow users to print their search results, or download them to a spreadsheet, and we're looking for a volunteer programmer or donations to fund the process.
Finger on the Pulse
Some people don't believe in the concept of censorship — of course, they're not our intended audience. On the other end of the spectrum, there are very frum people who never thought of censoring their kids' books, who'll look at the title and book flap and say, "Oh, this is cute."
Sometimes there are the books you read as kids, but when you reread them you start realizing, "Do I want my kids reading about Christmas parties or boyfriends?"
Parents need to have their finger on the pulse to chap what's going on. Modern books can look fine but be really dangerous, and insidiously so. It's a new thing — you'll have a totally normal book and smack in the middle, a problematic character crops up.
Increasingly, young adults and children's books heavily promote alternative lifestyles. These elements are often totally gratuitous to the plot, which is what scares me. Literature is trying to normalize what shouldn't ever be normal, and they're doing it to younger and younger children, with definitions and explanations.

A Case of the Classics
Just because something's called a classic doesn't mean it matches our values! If a school's going to assign a classic, we want them to at least know what they're giving kids. So for these books we write very detailed descriptions so the schools can decide.
The principal may look at the teacher's list and say, "Oh, yeah, I read Pride and Prejudice when I was in high school, it's fine," without remembering details. But while reading about dances may not have fazed anyone years ago, the school's hashkafah today may not work with that.

Cross-Purposes?
What's worse, stopping your kids from reading a book, or giving the kid a book with cross-outs, which they hold to the light to see what they're missing?
My personal opinion is that there are enough books out there for elementary and middle school readers. If there's a problem, don't give your kids the book. But for older kids, there are so few books to start with, so if the only problem with a book is two pages of inappropriate innuendo, it may be worth it to doctor it. I'll sometimes buy a book and tear out the pages. You need to know your kids — will they be mildly annoyed or go to the library to look it up?

Harry Potter Goes Kosher
When Harry Potter first came out, I realized the series would track Harry's life, year by year. I remember thinking, "The first book is clean, but it'll get messy." But my oldest was five, and in my temimus, I thought to myself, "We'll let them read the first few books and then say, 'Okay honey, you can't read the rest.' "
When Book Four came out, I just cut out the middle chapter; I did some editing for Book Five. By the time Book Six came out, there was no way my kids weren't reading the book.
I went to Walmart at 10 a.m., as soon as it opened, bought the book, and read it straight from 10 a.m. to 6 p.m. I bought full sheet labels and cut out labels or double-glued pages to censor the parts I didn't want my kids to read. When I finished, I thought, "I have the only kosher Harry Potter Six on the planet right now!"

Weirdest thing in my fridge
Pareve cheese and pareve meat... is that weird enough?

Not in it for the money
Over the years, people have asked us if we wanted to make the list profitable or include Amazon affiliate links. No! This is our chesed, a way of helping people. We're not looking to profit.

I'd do anything to avoid _____.
Cleaning my house. Isn't that everybody's answer? I work full-time and have two part-time businesses, offering marriage webinars and copywriting — that's my excuse.
(Originally featured in Family First, Issue 673)
Oops! We could not locate your form.
>