| Family Room |
Meaningful Design | January 20, 2021
"I reached out as soon as my friend's child was diagnosed with cancer. The girl needed a new bed, and I thought the TDG Furniture Exchange might have something that could work."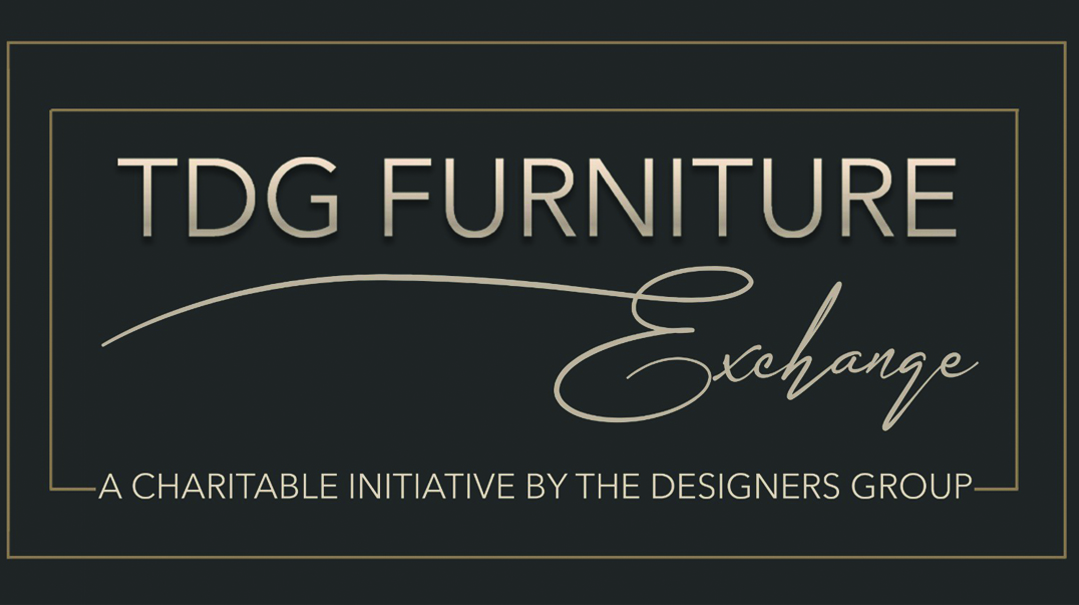 Every good designer believes that there is much more to design than materialism. Design has purpose. A good design promotes optimal performance — both through the functionality of the space and by creating a cohesive atmosphere. Meet Blima Ehrentreu, principal designer of The Designers Group, who has brought meaningful design up a notch through her philanthropic initiative, TDG Furniture Exchange.
The Designers Group (TDG) is a talented international interior design firm based in the US and Canada. Blima found that her clients were often in situations to donate the furniture they were replacing but had no real outlet to accomplish this. The Furniture Exchange finally conceptualized when Blima herself had extra furniture from a move and wanted someone in need to benefit from it. "I believe that everyone deserves a beautiful space to call home, whether or not they can afford it," says Blima.
This unique philanthropic program matches people who are in need of furniture with those who have furniture to give away. TDG will take care of finding a new home for the furniture, storage, and even delivery if necessary, all at no cost to the donor or recipient. Creating a seamless process between those donating and receiving has allowed this initiative to thrive.
This initiative is in memory of Yonah ben Akiva, Blima's uncle, who persevered through life no matter the challenges and always found a way to better others' lives, regardless of the obstacles.
How It Works
TDG has developed an efficient process for their Furniture Exchange. The donor reaches out to them by phone, email, or social media and they connect them to the TDG local ambassador, heading the exchange in the donor's city. The ambassador collects all information about the donation and pictures to post. When they find the most appropriate fit, they deliver the furniture to its new home. If, for some reason, a match isn't found right away, storage facilities hold the item until it reaches its new home.
The company is also fortunate to have incredible partners like Dumbo Moving Company, which has offered its services for the New York City TDG Furniture Exchange. Everything about the initiative is volunteer and donation-based. It's truly inspiring to see partners and volunteers put so much effort into making everything run so smoothly.
Who Benefits?
TDG Furniture Exchange is largely based in the Jewish community, but it does promote this charitable initiative on their social media platforms and accept donations from anyone who would like to donate. The organization is ready to help anyone in need. Since it provides tax receipts to donors, the process is beneficial for all.
What Type of Furniture Can One Find on the Furniture Exchange?
Anything from bedroom sets to tables to lighting to exercise equipment. We even got a wheelchair donated. We always ensure that the quality of the furniture is good so that when we find a match, the recipient is excited about it.
The TDG Furniture Exchange Inspires
There are so many incredible people out there who are happy to offer their time and services to help others. And there are so many more people who need help! Sometimes all that's missing is the creation of a platform to get things moving. The TDG Furniture Exchange is a noteworthy example of how a successful design business strives to use their platform to help others. "For me, this was about combining my business, passion for design, and desire to make the world a better place. We can all leverage the resources and connections we have to improve the lives of others," says Blima.
Looking Ahead
The TDG Furniture Exchange currently operates in New York and Toronto, but it has dreams of expanding all over the world. TDG would love to assist anyone who wants to get involved in starting a branch of the program in their community. The company can facilitate and fund it, so please reach out to info@tdgfurnitureexchange.com.
The Beneficiaries Share:
"I reached out as soon as my friend's child was diagnosed with cancer. The girl needed a new bed, and I thought the TDG Furniture Exchange might have something that could work. Since she has to spend a lot of time in bed, a nice set would definitely help improve her mood. The communication and seamless delivery of a beautiful bedroom set were unbelievable! The family was so moved by the donation, and the little girl is now happy to rest when necessary."
"After renovating our home, money ran out, and we just couldn't afford to buy a couch or dining room set. Someone told me about the TDG Furniture Exchange. Not only was I able to find a beautiful dining room set, but someone also posted a gorgeous light fixture to give our dining room much needed light. Thank you so much for investing so much time, effort, and energy into your amazing furniture chesed initiative."
"As a baal teshuvah, my wedding preparations were stressful, since I was taking care of them on my own. I even had to take care of setting up my apartment without my family's help. The TDG Furniture Exchange showed me that we are all family! Thank you for the beautiful bedroom set and dining table, which enhances my house and makes it a home."
Yael Wiesner, author of "How Does SHE Manage?" (Feldheim), works as an Interior Designer and Professional Organizer around Israel. With her latest eDesign services, she reaches clients worldwide. Yael crafts beautiful rooms that will streamline your day, maximize your space, and increase efficiency in your home. She can be reached at www.yaelwiesner.com, 02-648-7187, 1-845-207-0266, or yael@yaelwiesner.com.

Oops! We could not locate your form.
>