| Mesorah Quest |
Manila Envelope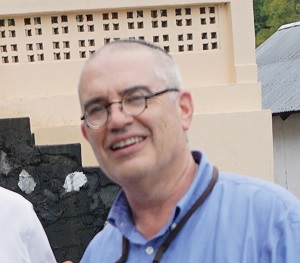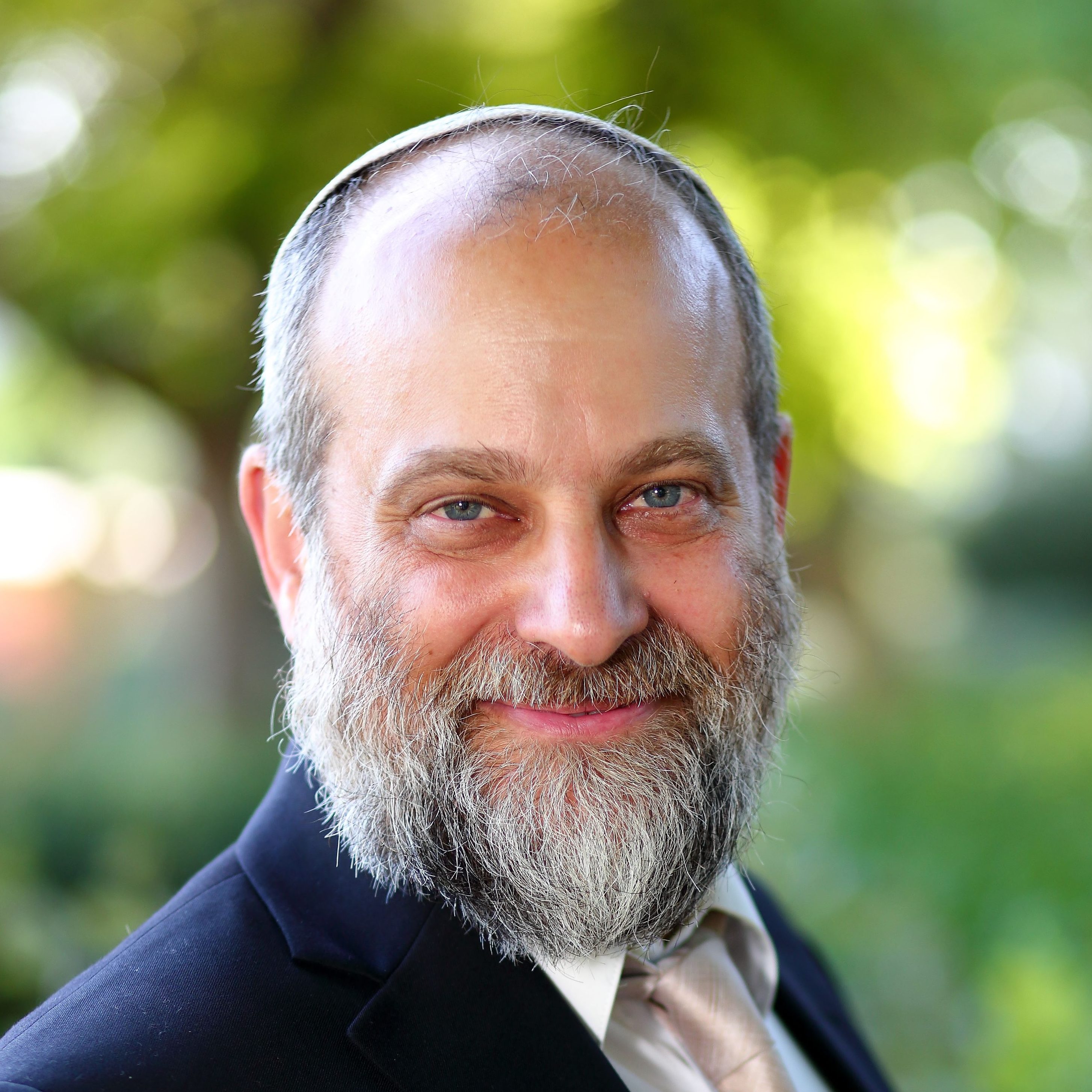 | April 18, 2018
After davening Shacharis in Manila's daily minyan and meeting the rabbi of this tiny community together, we unsealed a Southeast Asian treasure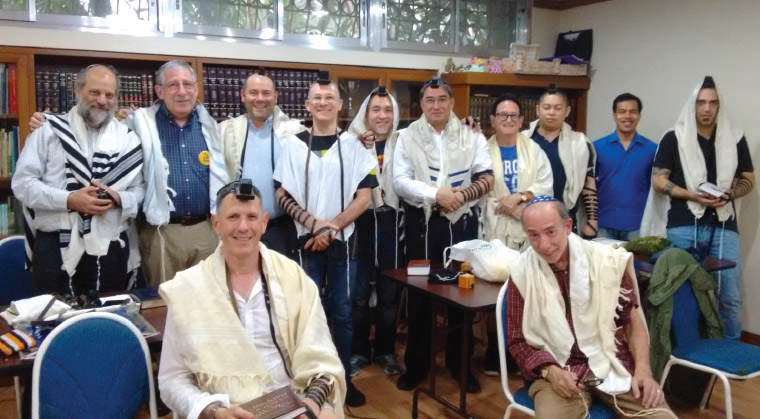 Rabbi Azaria and Ari Z. are all smiles as they discuss the growth of a kehillah many thought was finished. Today, the rabbi and his rebbetzin host up to a hundred people at a Shabbos meal.
G
ood Morning, Manila
Hopping a cab to a morning minyan after an overnight flight is pretty common these days — especially if you're flying into JFK, Newark, or Ben Gurion. But it can even happen in Manila, as we discovered when we landed just before 6 a.m., jumped into a metered cab, and found a vibrant, heterogeneous minyan in the Philippine capital's synagogue.
For most Jews living in Israel, at least, the Philippines conjures up an immediate association — the thousands of "Filipinos" who devotedly care for many of Israel's elderly. They're part of the Southeast Asian country's huge diaspora: About ten million Filipinos — or about ten percent of the residents of this country made up of 7,600 islands in the western Pacific Ocean — have left to find work abroad and send money back home. Locals explained to us that this is due to difficult economic circumstances in the large cities. Wages are low — many of the better-off people we met told us they have full-time help for the legal minimum wage of a mere $150 per month. And even for those gainfully employed, commuting times are long because of the horrendous traffic — it took about an hour to travel just a few miles from the airport to the shul. We were afraid to look at the ticking meter, but in the end, it was much less than we'd expected — the hour-long ride cost about $10.
Although anti-Semitism is not an issue in Manila, there is still a large fence with security cameras around the shul and an armed guard protecting the Jewish complex. After convincing the security guards to open the tall metal gate of the shul courtyard to us strangers, we make our way into the surprising bustle of activity inside the shul. The building complex is a full-service religious center with a daily Shacharis minyan, a nursery with about 30 children aged one to five, a beis midrash with a well-stocked library, a mikveh, classrooms, the rabbi's dwelling, and a kosher kitchen that produces over 1,000 meals a week.
First, the Kiddush
The shul has a membership of about 130 families today, but it hasn't always been this active. Although a new synagogue/community center was built in the 1980s, by the early 2000s things were looking down for the Manila Jewish community. With only about 35 members, some were preparing an obituary for the dwindling community. But it was premature. A new young rabbi was brought in and he and his rebbetzin got to work.
Rabbi Eliyahu Azaria is a native of Chicago who studied in the Midrash Sepharadi in the Old City of Jerusalem and in the Strauss-Amiel Program. At the same time, he trained to be a shochet, an invaluable skill when serving in an isolated community. In 2004, Rabbi Azaria, his wife Miriam, and their two daughters (three more children have subsequently been born in Manila) made the move to the Philippines. Thanks to Rabbi Azaria, the Manila community today has Chalak Bet Yosef beef, lamb, and kosher chicken. (The shechitah is done in a commercial plant in which he has worked out accommodations, while the salting is done in the shul basement.) He also works with a farm to supervise milk and cheese production.
As the rabbi's residence is within the synagogue compound, when the Azarias arrived, they began with a Kiddush in their house following Friday evening services and again on Shabbos morning. These were both gastronomically and spiritually welcoming, and membership started to grow. The Kiddush, which evolved into full-fledged meals, soon had to be moved into the social hall, and now on an average Shabbos there can be as many as 100 people at the daytime seudah. It doesn't end with bentshing, either — many of the people stay around the shul the entire Shabbos afternoon schmoozing with their coreligionists, catching up on community news, and participating in Torah classes.
(Excerpted from Mishpacha, Issue 706)
Oops! We could not locate your form.
>