| Inside Israel |
Mandelblit Insiders: "Investigation is nonpolitical"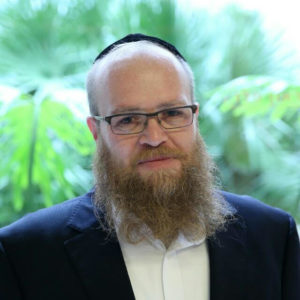 | November 13, 2019
In a rare interview, Mandelblit associates addressed the attorney general's tenure and the Netanyahu investigation

Photo: Flash 90
W
ill Attorney General Avichai Mandelblit decide to indict Prime Minister Benjamin Netanyahu in the coming week?
That's the question preoccupying Israel's political establishment. While some believe charges are imminent, others speculate that Mandelblit will decide by December 15, the last day of state prosecutor Shai Nitzan's tenure.
And there are those who believe that Mandelblit is still undecided and will make his announcement when he's ready, irrespective of the state attorney or the political chaos in Israel, as a third round of elections looms.
In a rare interview, Mandelblit associates addressed the attorney general's tenure and the Netanyahu investigation.

Lack of Public Trust
One striking aspect of the investigations is the strong public perception that they are tainted with political bias. The prime minister repeats time and again that his political rivals are attempting to remove him from office because they failed at the ballot box. Likud's Justice Minister Amir Ohana recently suggested that there is a secret plot within the prosecutor's office to remove Netanyahu.

According to a poll recently published in Globes, one-third of the public lacks trust in the prosecutor's office, the courts, and the police. Some 44% of respondents said that their trust in the legal system has deteriorated over the past year, while 43% said the same of the police. Among the 44% who reported that their trust in the courts had declined, 30% pointed to the Netanyahu investigations as the reason.
The Ministry of Justice claims that the erosion of public trust in the prosecutor's office is the result of a massive delegitimization campaign conducted by the prime minister. This is the official stance of the prosecutor's office, despite a long series of reports indicating that the investigations against Netanyahu were carried out by legally dubious means.

No Politics Here
The truth is that the post of attorney general is a thankless task. Whatever decision Mandelblit makes will infuriate half of the country. As the person in charge of charting the state's path through the legal system, everything is laid at his doorstep. From the Kosel compromise to the draft law, to halachic conversion, separation between men and women at public events, annexing territories, putting senior politicians on trial—everything lands on his overcrowded desk.
Almost inhuman endurance is needed to stand up to all the pressure — from politicians, the press, and the various lobbying groups that assail him with appeals to the High Court on just about every decision. But Mandelblit, who is about to complete his fourth year on the job, has succeeded in juggling his responsibilities.
Sources in his office reject the charge that the investigation is political. "The only considerations we have are the substance of the evidence and the letter of the law. The attorney general is following the process completely by the book. The attorney general sits down, detaches himself from everything else, and considers only the substance of the charges. He'll always do what he believes is right. He often says that the biggest danger is to go ahead with decisions that you're not 100% certain about."
And Mandelblit is careful to protect the subject of his investigation, they claim. "There have been many inquiries against public figures that were closed for lack of evidence without the public ever finding out about them. You can't permanently stain a person's name unless you're sure that there might really be something in it."
After the most recent elections, there were murmurings that prosecutors were pleased by the results, which left Netanyahu unable to form a government. That, too, is false, the sources said. "We didn't hear any sighs of relief. Thousands of people work here, and each one brings his own political views, but none of that has any influence on our professional decisions."

A Man of Faith
Mandelblit, 56, is undoubtedly the most puzzling high office holder in Israel. He was raised in a right-wing family — his father Baruch z"l served in Etzel and was a member of Begin's Herut party — but many settlers view him as a foe because of his decisions as the army's chief military prosecutor during the Gaza disengagement. He studied law at Tel Aviv University, and then joined the Military Advocate General (MAG) Corps as a prosecutor, defense attorney, and military judge.
He was raised in a household that wasn't shomer mitzvos, but during his military service he was chozer b'teshuvah and became a talmid of the Ashlag Rebbe, Rav Baruch Shalom Halevi Ashlag ztz"l. He took care to thank HaKadosh Baruch Hu with his very first words after being appointed attorney general, but didn't hesitate to state that a law protecting halachah would be unconstitutional.
When he was the chief military defense attorney, he clashed fiercely with the chief military prosecutor. But then he was himself appointed chief military prosecutor and acquired enemies who haven't forgotten his actions until this day.
He served as cabinet secretary in Netanyahu's government from 2013 to 2016, when he was appointed attorney general. There were some who speculated that Mandelblit wouldn't let the probes against Netanyahu proceed, but instead he intensified them and ultimately announced that he was considering pressing charges against the prime minister in three cases: In Cases 1000 and 2000 on grounds of breach of trust, and in Case 4000 on grounds of bribery and breach of trust (see sidebar). This has turned him into a rebel in the eyes of some Netanyahu supporters.
His decisions on a long line of issues have earned him enemies on both sides of the political divide. The chareidi public is hurt that "one of their own" isn't doing as they wish, and the secular are concerned that he will attempt to institute halachic reforms at a state level. If the task of attorney general is difficult for anyone, for Mandelblit it is doubly so.
When we ask his associates how he deals with the near-constant personal attacks, and the politicization of everything he does, they seem almost scandalized. "Anyone who thinks Avichai would do anything contrary to his beliefs just doesn't know the man. Because he's a man of faith, he understands better than others how important it is to be true to one's conscience and fulfill one's responsibilities faithfully."
The "Tik" Against Netanyahu
Case 1000: Netanyahu is suspected of receiving gifts and benefits from businessmen James Packer and Arnon Milchan for over 20 years that totaled NIS 1 million. The investigation was formally launched in December 2016.
Case 2000: The prime minister is accused of breach of trust stemming from his apparent willingness to consider the offer of Arnon Moses, owner of Yedioth Ahronoth, for positive coverage of himself in return for a law that would have limited the circulation of Moses's main business rival, Yisrael Hayom.
Case 4000: Netanyahu is suspected of conferring regulatory benefits amounting to billions of shekels for his friend Shaul Elovitch in return for positive coverage on the Walla! Web site, one of the leading sources of news in Israel.
(Originally featured in Mishpacha, Issue 785)
Oops! We could not locate your form.
>