| Washington Wrap |
Manchin Helps Dems Pass Huge Bill
| August 9, 2022
This is a bill with massive implications for the economy. How will it work? What's actually in the bill, and what will it mean for you?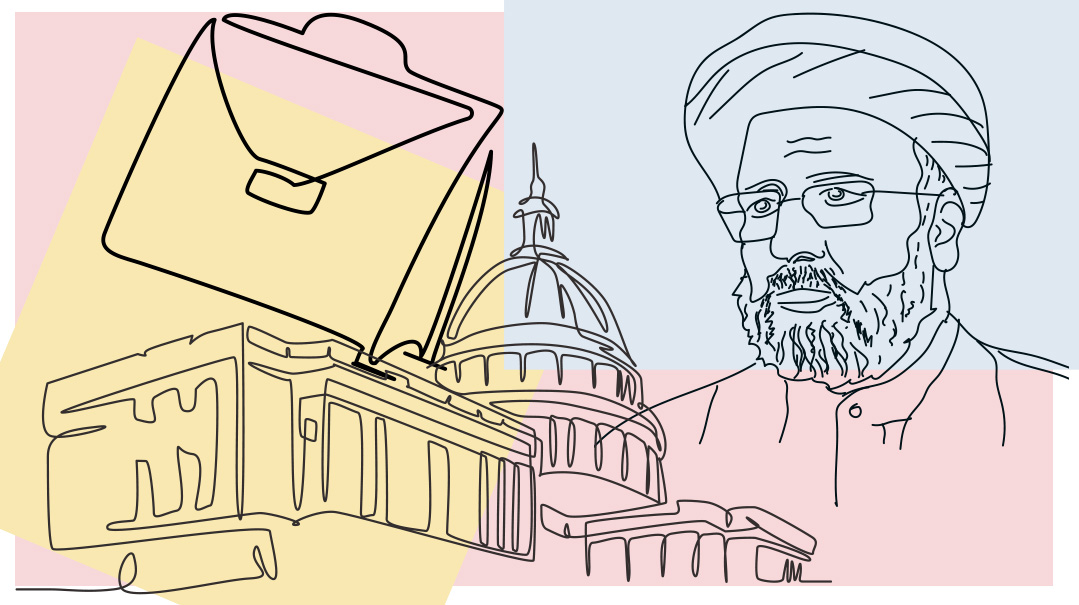 W
hat does the Schumer-Manchin bill mean for your wallet?
Barring a shock last-minute development, the Inflation Reduction Act — a sweeping bill packaging Democratic ambitions on climate, health care, and taxes — will have been approved by the time this issue reaches your hands.
This represents a significant windfall for President Biden three months out from the midterms, and almost a year since the White House lost all hope of winning over Joe Manchin, the conservative Senate Democrat from West Virginia.
With $700 billion in spending over the coming decade — including $300 billion for "deficit reduction" — this is a bill with massive implications for the economy. How will it work? What's actually in the bill, and what will it mean for you?
Incentivizing purchase of electric vehicles: The package allocates a total of $370 billion for the fight against climate change, with the goal of reducing greenhouse gas emissions from 2005 levels by 40% before 2030. To achieve this, the bill will incentivize the purchase of electric vehicles through tax credits and rebates: a $4,500 rebate for buyers of used electric cars, and up to $7,500 for new ones.
Tax credits for energy efficiency for disadvantaged families: Tax rebates of $10 billion for enable disadvantaged families to buy energy-efficient utilities. In addition, tax credits will be awarded to families that improve energy efficiency in their homes by investing in solar panels and other clean options for heating and air-conditioning.
Reducing prescription drug and health insurance costs for the elderly and disadvantaged: for senior patients enrolled in the Medicare D program, out-of-pocket expenses will be capped at $2,000 a year. In addition, the bill fulfills another longstanding Democratic dream: allowing Medicare to negotiate with pharmaceutical companies for lower prescription drug prices, beginning in 2026. Proponents hope this will finally drive down prescription costs. In addition, the bill will reduce premiums for millions of working-class Americans covered by Obamacare, depending on income.
Going green: You won't feel this one directly, but the bill aims to indirectly boost American energy resilience and the agricultural industry. The bill earmarks $30 billion for "renewable energy infrastructure," including wind turbines and solar panels; $20 billion on electric vehicle manufacturing facilities; $2 billion to help existing companies shift to electric vehicle production; $3 billion for reducing air pollution at seaports; and $1 billion for heavy-duty electric vehicles, such as trucks and school buses. The bill also allocates $20 billion for smart agriculture, to modernize American agriculture and make it more efficient.
Increasing taxes: Where will the money come from? To finance all this, Democrats claim they'll be able to raise $739 billion by raising the minimum corporate tax rate to 15%, forcing big corporations to "pay their fair share." Democrats estimate this alone will haul in $313 billion in revenue over the next decade. In addition, the bill will add 87,000 agents to the IRS to step up enforcement, something Democrats estimate will increase federal income by a further $124 billion over the next decade.
Will it work? It's too early to say. But one thing is already clear: after a year of being hit with one fiasco after another — starting with the Afghanistan withdrawal and continuing with his failure to pass key reforms and the surge in gas prices and inflation — the White House has received its first significant piece of good news. And in politics, as they say, timing is everything.
Unfortunately for Biden and the Democrats, it's too close to the election for Americans to feel tangible results before the midterms. But the bill will enable Democrats to campaign on their efforts to reduce the cost of living, and given an 83-cent fall in gas prices over the past two months, they hope to minimize losses at the midterm elections, at least compared to expectations two months ago, when gas prices were at a record high.
528,000
That's the number of jobs the American economy added in July. This is an astounding figure, no less than double the projected number of 250,000. Unemployment was also down, dropping to 3.5% after months of holding steady at 3.6%. This is the lowest figure since February 2020, before the pandemic. Since January 2021, when the Biden administration took office, the economy has added jobs for 19 consecutive months.
No Visa for Raisi?
Will Biden deny the Iranian president a visa to speak at the UN?
Seven Republican senators, including Ted Cruz and Marco Rubio, are demanding that he do just that. The group urged Biden in a letter this week to deny Iran's president, Ebrahim Raisi, known as the "hangman from Tehran" and "the butcher," entrance to New York to attend the UN General Assembly in September. The group noted that similar restrictions were placed on Yasser Arafat and an Iranian official due to terrorist involvement in the past, and called on him to keep the Iranian leader off US territory. Will Biden hear the demand?
19%
That was moderate candidate Haley Stevens's margin of victory over progressive Andy Levin in the Democratic primaries for Michigan's 11th US House district. It was an unusual race because both candidates were incumbents: Levin supported by left-wing J Street, Stevens by pro-Israel AIPAC. How did two incumbents end up facing off in the same district? Michigan lost one US House seat in the 2020 census, and redistricting forced the two incumbents to fight for one seat. AIPAC supported Stevens on a significant scale — $4.2 million, while J Street contributed a comparatively modest $700,000 to Levin. In any event, Stevens triumphed and Levin will go home.
(Originally featured in Mishpacha, Issue 923)
Oops! We could not locate your form.
>