| Freeze Frame |
Magic in the Mundane
| August 10, 2021
By reassigning meaning to a specific "struggle task," we infuse magic into our everyday living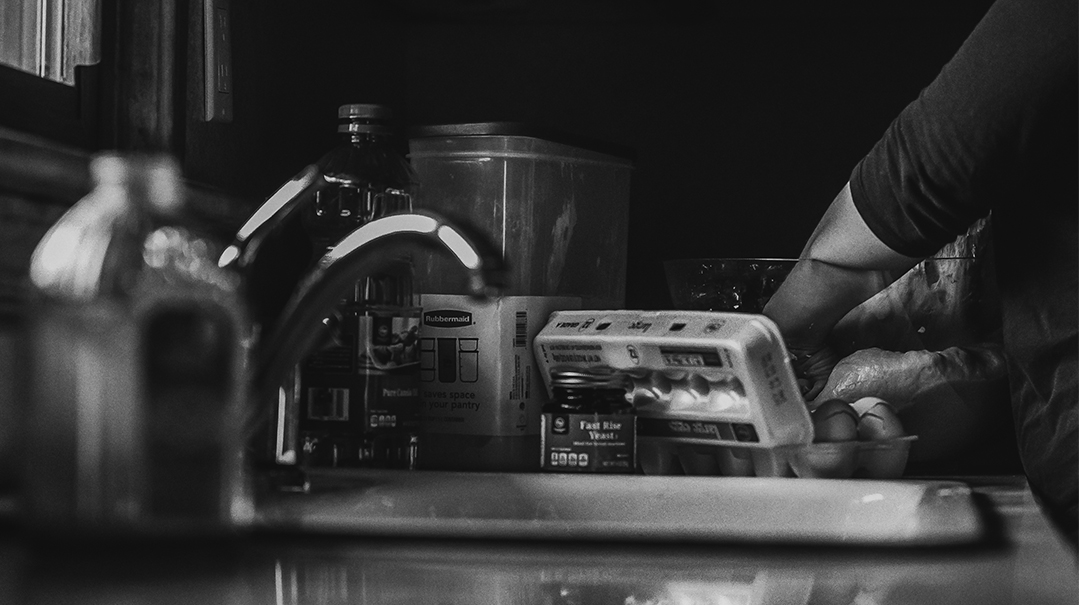 Point of focus
Magic in the Mundane
What this means
We all have tasks we find tedious or exhausting. Maybe it's the laundry that never ends, or the dinner that always needs to be cooked, or the diapers that constantly need to be changed. It can be easy to forget the ultimate purpose behind our everyday, mundane household tasks. By reassigning meaning to a specific "struggle task," we infuse magic into our everyday living and gift ourselves with a constant reminder of why we do what we do.
To do
Think of one of your least favorite tasks in housekeeping or parenting. Photograph yourself doing it — or just snap a shot of the looming task itself. Ask yourself what's the higher purpose of this task and record your thoughts in a few sentences to pair with your image. This will serve as a constant reminder of your deepest intent.
You may find yourself resistant to admitting you dislike certain tasks. Your "struggle task" may be playing with your kids or reading them a book or putting the baby to sleep. Allow yourself to be honest about what you find boring or draining, because that's the only way to give yourself the chance to reframe it.
I've always found being in the kitchen to be tedious and boring; the real excitement waiting for me in other creative expression. Sometimes it feels almost painful to devote hours of my time to challah baking or Shabbos cooking. It's time for me to verbalize why I push forward and do it anyway: The hours in the kitchen that feel endless or meaningless are actually what collectively helps to create security and a sense of Home. It's my hope that the food I cook comes across as an expression of love and commitment and an acknowledgment of the precious people in this home.
(Originally featured in Family First, Issue 755)
Oops! We could not locate your form.
>