| Eye on Europe |
Macron's War on Terror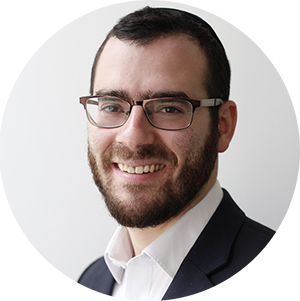 | November 4, 2020
Terror and lockdowns in crisis-ridden France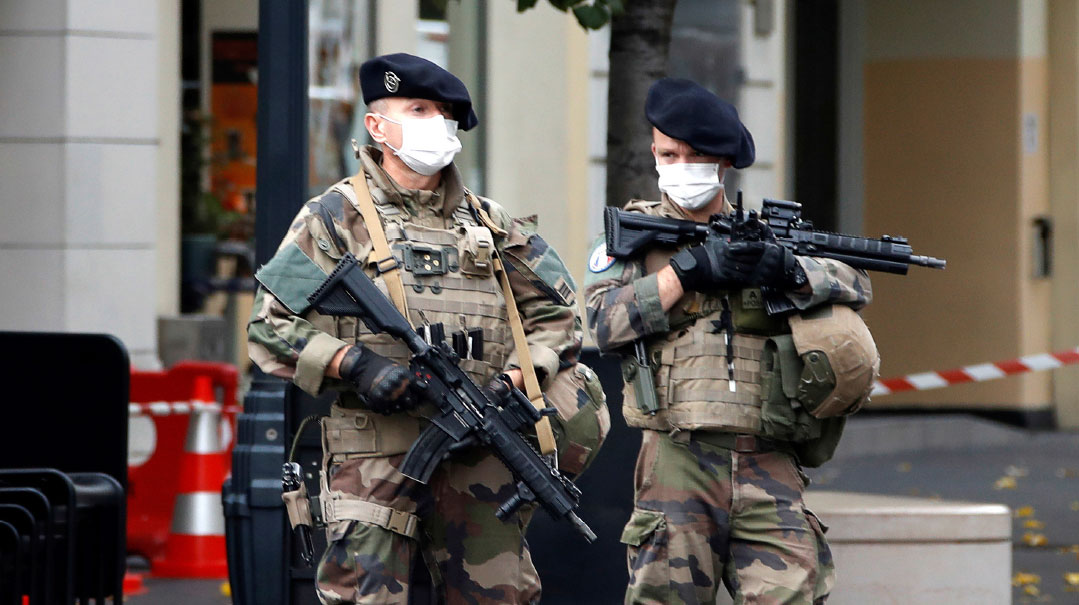 Photo: AP Images
A second nationwide COVID lockdown, high unemployment, and dissatisfaction with the government's handling of the pandemic — but after two barbaric attacks by Islamist radicals in as many weeks, does France have a "clash of civilizations" to add to its fears?
The country was shocked by the grisly October 16 beheading of a schoolteacher, Samuel Paty, in a Paris suburb. The 18-year-old killer, a Chechen immigrant, was angered by the teacher's civics lesson featuring a cartoon of Muhammad. But while condolences poured in from world leaders, Turkey's President Erdogan responded to Macron's criticism of radical Islam by saying that the French leader was "mentally unwell," calling for a boycott of the country.
Then on October 29, terror struck Nice in southern France, as a newly arrived Tunisian immigrant slaughtered three people in a church. Macron ordered thousands of soldiers to protect places of worship, saying that France was under attack, and sought to calm tensions while again defending France's secular constitution.
"There are two reasons for this string of attacks," French political scientist Jean-Yves Camus told Mishpacha. "Firstly, last month Macron angered Muslim leaders by speaking strongly about Islam, calling it a 'religion in crisis.' Secondly, France has supported the Greeks in their standoff with Turkey in the Mediterranean, and Armenia in their conflict with Azerbaijan, which has strong links with Turkey."
Besides the geopolitical backdrop, the current flareup in French-Muslim relations takes place five years after the 2015 Charlie Hebdo and Hyper Cacher attacks, in which terrorists murdered journalists at a satirical magazine that had printed Muhammad cartoons, and targeted a kosher supermarket. At a landmark speech on radical Islam a month ago, the French president announced a mix of measures to integrate France's Muslim communities, including plans to train imams in France and to ban homeschooling and the influence of foreign countries on France's Muslim populations.
But while Macron's language both last month and after the recent attacks has been strong, will words be translated into deeds?
"I think that more and more people are conscious that we have a problem with illegal immigration in France," says Camus. "The Nice attacker came through the Italian island of Lampedusa from Tunisia. The Paris attacker got political asylum despite having come from a radical Islamic zone. Most people know that asylum requests from these areas should probably be handled differently."
Macron isn't the first French leader to talk tough in Islamic separatism, but will he act? "I hope so, because it's very late for France. Macron sees himself as a champion of European values of tolerance and secularism against Turkey, Russia, and China."
Two French words neatly sum up the Paris and Nice terror attacks: déjà vu. France and Europe have been debating fundamentalism versus free speech since at least 2005, when the original Muhammad cartoons controversy foreshadowed the 2015 assault on the Charlie Hebdo offices.
Back then, Jyllands-Posten, a Danish center-right broadsheet, published drawings depicting Muhammad with a bomb in his turban, sparking a backlash across the Muslim world. To many Muslims, and critics on the left, the cartoons were an insulting provocation. But many on the right saw the uproar as proof of the need to defend the Western concept of free speech.
But for our community, perhaps the salient lesson of this drawn-out debate is that religious Jews inevitably get caught up in the dragnet when Western societies crack down on Islamic extremism.
In 2017, French far-right leader Marine le Pen said that the effort to stamp out radical Islam would require sacrifices, and that Jews should sacrifice wearing yarmulkes. Orthodox schooling in Britain has come under pressure from a campaign of "muscular liberalism," which originated in the effort to crack down on Islamic extremism after the 2007 London Underground bombings. The recent ban on shechitah in Belgium was a result of gory Eid celebrations in the Muslim community.
In Macron's post-attack push to integrate France's Muslims, will the country's fast-growing religious Jewish community be collateral damage?
(Originally featured in Mishpacha, Issue 834)
Oops! We could not locate your form.
>