| Shul with a View |
Loneliness in Chicago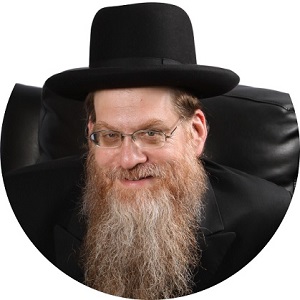 | March 18, 2020
The operative phrase "away from home" haunts me. I hope they cannot see through me
I am invited to spend Shabbos at the Ohel Shalom Torah Center in Chicago, led by Rabbi Daniel J. Raccah with the capable assistance of his son Rav Aharon. It is a treat to spend Shabbos with this Sephardic kehillah.
I'm flying solo for this particular engagement, and as soon as my wife drops me off at Newark Airport, the jitters begin. As I enter the terminal, they intensify. Looking at me you wouldn't notice anything different. But as we know, looks are often deceiving.
I head for the security check, not exactly my favorite pastime. As I empty my pockets into the small, round receptacle, my heart races. The race is on as I watch my earthly possessions disappear into the dark tunnel while I head for the metal detector.
After I am cleared from the rectangular gantry, the pressure builds as I struggle to get to the other side in time to scoop up my phone before it slides off into oblivion. 
Am I blocking someone else as I stand here? What happens if someone takes my phone? Am I the only person who feels anxious?
Everyone else seems so chilled. 

I check and recheck my boarding pass to make sure I remember what number boarding line to stand in because Heaven help the offending passenger who is in the wrong line.
I ask the man in front of me twice if I am on the correct line. He seems annoyed. Did I ask too many times? No one else is asking, why am I?
I board the plane.
More challenges to grapple with.
I convince myself that the passenger next to me is feeling crowded. I anxiously do my best to minimize my physical self. 
Finally, the flight lands safely. 
Rabbi Raccah and his crew make me feel at home. The hospitality is reminiscent of Avraham Avinu. The shiurim on Friday night are well received.
The statement of Rebbe, "Much Torah have I studied from my teachers… however, I have learned more from my talmidim than from all of them," resonates within me. The privilege to teach Torah 800 miles away from home to motivated men and women temporarily assuages the angst provoked by my solo flight.
The operative phrase "away from home" haunts me. I hope they cannot see through me.
Shiurim are finished, time to sleep. I am physically drained. 
The accommodations in a local adult residence facility are spacious and comfortable.
The room is quiet.
Why can't I fall asleep?
What's that noise?
Is the door really locked?
Why am I wide awake?
As the sun peeks through the blinds, I wonder, did I ever fall asleep?
On the way to the shul the mask comes back on. 
The shiurim over Shabbos are the highlight of my day. The people are welcoming and warm and eager to learn Torah. They give me more than I give them. Outside I'm all smiles, while inside the churning is relentless. 
Shabbos is over, time to depart. I arrive at the airport hours in advance. I must be certain that the plane doesn't leave without me, and leave me stranded in Chicago. 
The dreaded feeling escalates as I repeat the security routine. I board the plane and a large man wearing a medical facemask sits down right next to me.
I begin to panic.
Why is he wearing that?
Did he touch my armrest?
Am I starting to feel feverish?
Finally, the flight lands in Newark. I bolt from my seat to escape with a feeling of liberation and accomplishment. I exit the terminal and see my wife pulling up to the curb.
Incredible, extraordinary joy reserved for greeting Mashiach envelops me as we make eye contact. 
I enter the car and calmness and tranquility are restored.
"How was your trip?"
"It's good to be home." 
(Originally featured in Mishpacha, Issue 803)
Oops! We could not locate your form.
>