| A Gift Passed Along |
Living Sifrei Torah | April 5, 2020
When the Darchei Ish shul opened its doors in Bnei Brak, those Simchas Torah scenes came back to life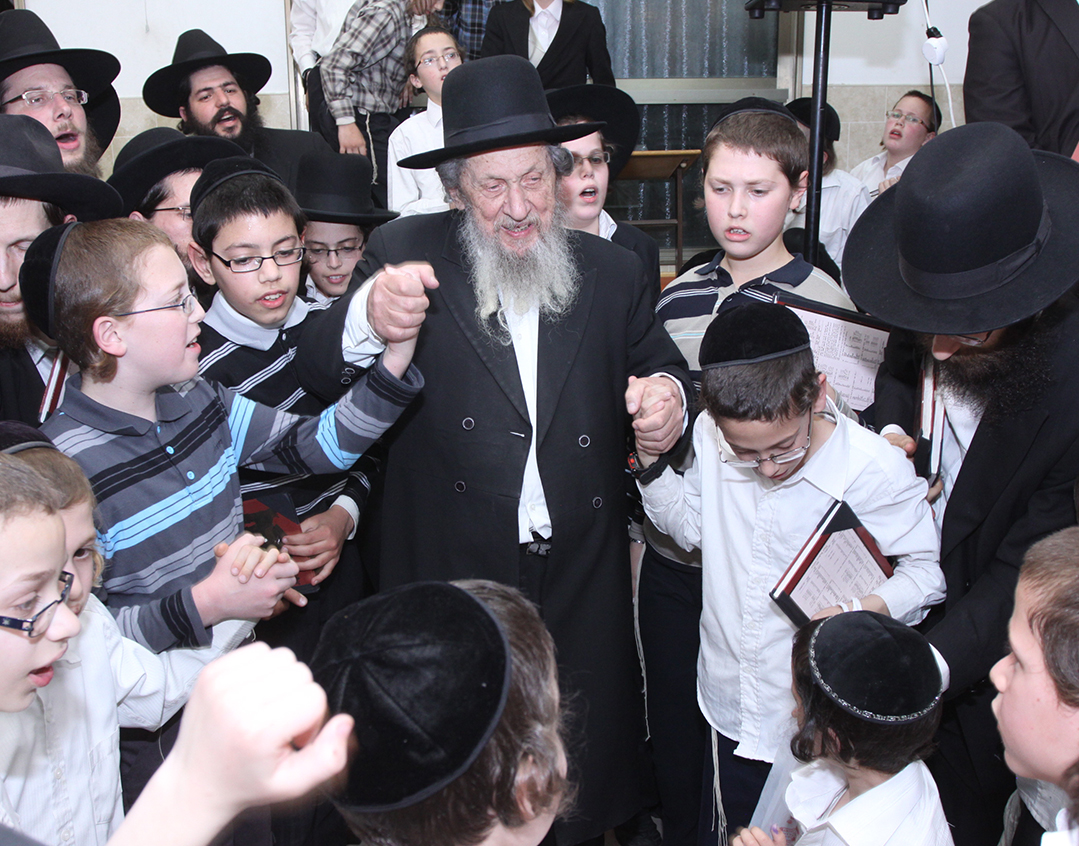 Photo: Rabbi Mattis Goldberg
Reb Dov Landau, the rosh yeshivah of Yeshivas Slabodka in Bnei Brak, has a schedule shaped entirely around his learning commitments. A chassidic scion who attended Ponovezh, became a prime talmid of the Chazon Ish, and is trusted by Rav Chaim Kanievsky to review his sefarim before publication, his face is often creased in concentration and his shoulders bent over a sefer.
But when Simchas Torah arrives, he's a fount of energy, dancing in the Bnei Brak heat straight through all seven hakafos.
When the Darchei Ish shul opened its doors in Bnei Brak, those Simchas Torah scenes came back to life. Rav Dov led the procession into the new shul with unrestrained joy. And when the children, wishing to participate in the simcha, took up the chumashim and cradled them as they danced, his smile only deepened.
"These children are our living sifrei Torah," the rosh yeshivah said. "They're our future."
(Originally featured in A Gift Passed Along, Pesach 5780)
Oops! We could not locate your form.
>