| The Moment |
Living Higher: Issue 938
| November 29, 2022
"Should I? Shouldn't I? All those doubts dissipated as soon as I walked off the plane"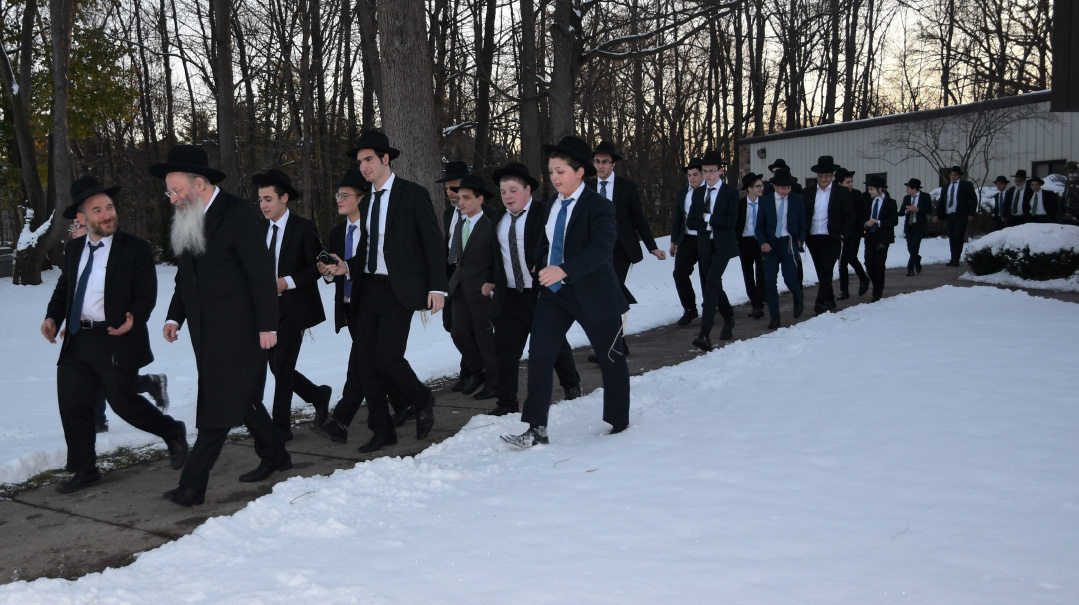 Apparently impervious to the cold weather, hundreds of members of South Bend's frum community gathered in the airport to greet Beth Medrash Govoha's rosh yeshivah, Rav Malkiel Kotler shlita, who was visibly moved by the display of kavod haTorah.
The Rosh Yeshivah had come in honor of Rabbi Yosef Chaim Danziger, who assumed the position of rabbi of Hebrew Orthodox Congregation, a mainstay of the South Bend community for over 130 years.
At the installation speech, the rosh yeshivah said, "Before making the trip to South Bend, I carefully considered: Should I? Shouldn't I? All those doubts dissipated as soon as I walked off the plane. How could someone not join such a tzibbur?"
In addition to speaking to the larger community, Rav Malkiel also visited the Yeshiva Gedolah of South Bend. The bochurim escorted the Rosh Yeshivah as he departed, the sheet of frigid snow doing little to chill the warmth of the moment.
(Originally featured in Mishpacha, Issue 938)
Oops! We could not locate your form.
>